The News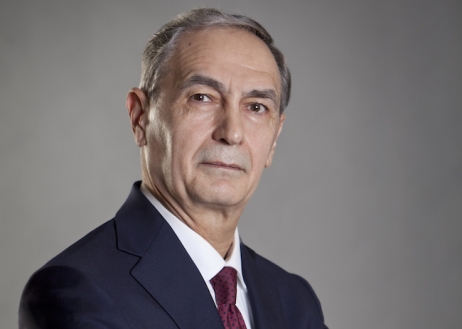 June 20, 2022 12:43
Popescu & Associates announces the expaning of its management team with the appointment of Prof. Dr. Gheorghe Buta, as Senior Partner, starting with June 2022. A prominent figure of the current legal environment, with over 40 years o
more »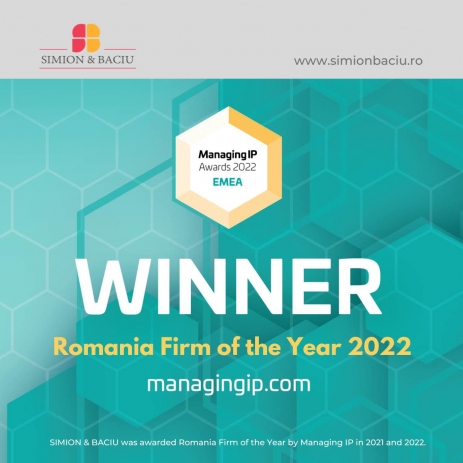 June 16, 2022 12:06
SIMION & BACIU announced that it is the winner of the 2022 Romania Firm of the Year distinction, awarded at the Managing IP EMEA Awards ceremony organized on June 15, in London. This marks the second consecutive year when the firm receives this
more »

June 08, 2022 07:24
Laura Danescu joined Suciu – Employment and Data Protection Lawyers as senior associate after having acquired her expertise in renowned law firms. During her 10 years of activity as an employment lawyer, Laura has been advising both local and int...
more »

June 03, 2022 14:12
act Botezatu Estrade Partners announced the promotion of Andrei Croitoru to Counsel. Andrei is specialized in White Collar Crime matters, with a wealth of experience in advising and representing major domestic and international corporations in...
more »

May 30, 2022 11:52
Țuca Zbârcea & Asociații remains one of the best law firms worldwide for international arbitration (IA) work, according to the latest edition of "GAR 100". The editors point out that the firm's lawyers are skilled at handling an extrao...
more »

May 24, 2022 12:01
Wolf Theiss law firm welcomes Dana Toma as Counsel and Coordinator of the Bucharest Real Estate practice team and Ana-Maria Mustăţea as Associate.They will focus on further developing the local Real-Estate practice, aligned with these successful ...
more »

May 09, 2022 20:55
DLA Piper's office in Bucharest has announced the 2022 cohort of promoted lawyers. Starting this year, the firm introduced the new position of Local Partner, with Andra Trantea (Employment) and Paula Corban-Pelin (Corporate M...
more »

April 13, 2022 16:06
Law firm Dobrinescu Dobrev has strengthened its fiscal practice by recruiting Andrada Ples as Partner. Andrada is a certified tax consultant, with more than 15 years of expertise in Big Four companies and prestigious law firms. &nbsp...
more »

April 06, 2022 15:19
Wolf Theiss conducted a rebranding project to reflect the dynamic and expert thinking of the international law firm. Representing international clients in the complex and rapidly developing markets of the EEC & EEA region, the new design aims t...
more »

March 26, 2022 07:33
Țuca Zbârcea & Asociații teamed up with law firms from around the world for releasing The Ukraine (UA) Citizen Immigration Informationproject. The aim is to assist Ukraine citizens during these turbulent times and so the online resour...
more »