M&A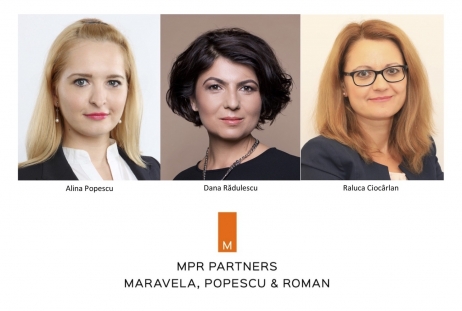 June 04, 2019 13:14
MPR Partners |Maravela, Popescu & Romanhas assisted the global wiper blade manufacturer Trico in the acquisition of the worldwide wiper and wiper systems business of Federal-Mogul Motorparts. MPR Partners assigned an 8-lawyer team
more »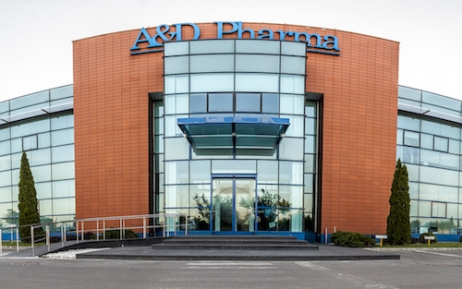 March 27, 2019 16:19
Peli Filip assisted A&D Pharma, a subsidiary of Dr. Max Group, in the transaction through which it acquired 46 pharmacies from the Belladonna network. The legal advice provided also included representation before the Competition Authority, the process being complex, both in terms of the number of pharmacies taken over, and in terms of the position of the parties and the specificity of the relevant markets.
more »

March 20, 2019 15:55
Noerr assistted KATHREIN SE as a senior consultant with a team formed around his partner in the field of corporate law, Christian Pleister, at the sale of his mobile antenna division (approximately 4,000 employees worldwide) to Ericsson's listed concern. The complex sale of assets in more than 20 jurisdictions will probably end in the third quarter of 2019....
more »

February 22, 2019 11:47
Reff & Associates, in cooperation with Deloitte Legal Poland, provided legal assistance to Orbico Group, one of the largest distributors of consumer goods in Central and Eastern Europe, in the acquisition of Interbrands Marketing & Dis...
more »

February 04, 2019 09:41
Interbrands Marketing & Distribution, one of the largest Romanian companies in the distribution and marketing of fast-moving consumer goods (FMCG) will be acquired by Orbico Group, a Croatian company and the leading distributor for a large number of quality globally known brands. ...
more »

January 30, 2019 10:54
Private healthcare services provider MedLife announces the acquisition of Hungarian company Rózsakert Medical Center one of the top 10 private healthcare providers in Hungary with 40,000 patients annually. In 2017, the hungarian company posted a turnover of 4.2 million euros....
more »

January 29, 2019 13:20
On 7th December 2018 Oltchim S.A. finalized the Asset Sale Agreement concluded with Chimcomplex S.A. Borzești, by full collection of the transaction price, on 07.12.2018, and by the transfer of the ownership right over the assets starting wit...
more »

January 08, 2019 11:22
Spectrum Brands Holdings Inc. has successfully completed the sale of its battery and lighting equipment business to Energizer Holdings Inc., once all the necessary conditions and regulations have been fulfilled. The agreement worth $2 billion in cash was completed in early January 2019. ...
more »

December 20, 2018 10:17
RTPR Allen & Overy has advised private equity fund CEECAT Capital on the sale of Brikston Construction Solutions S.A. (previously Ceramica S.A.) to the Austrian group Leier. Brikston Construction Solutions S.A. is one of the major players on t...
more »

November 06, 2018 15:07
Deloitte Romania assisted Unilever, a leading food, personal care and cleaning agents provider, in the acquisition of the largest local ice cream producer, Betty Ice, run by the entrepreneur Vasile Armenean. Unilever entered the local ice cream mar...
more »