Sectors

July 02, 2020 08:47
The Bucharest Court of Appeal accepted the request of Astra Vagoane Călători Arad, forcing the Bucharest City Hall to execute the previous decision of the National Council for Solving Complaints (CNSC) in the context of the tender for the purchas
more »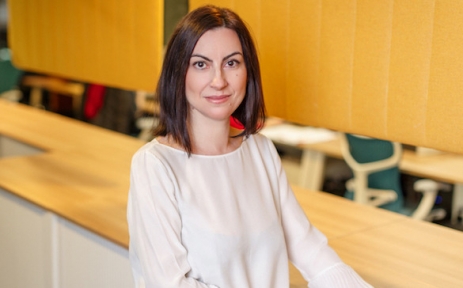 June 18, 2020 17:38
Five of the most important companies active in the renewable energy sector, legally represented by Țuca Zbârcea & Asociații, have submitted a motion for the annulment of Minister of Public Finance's Order No. 1210/2014 and of the Central F
more »

May 27, 2020 11:45
Filip & Company law firm assisted the Ministry of Public Finance, alongside Linklaters law firm, in an issuance of Eurobonds in two tranches that raised EUR 3.3 billion from international markets. The first tranche consists of EUR 1.3 billion 2...
more »

May 12, 2020 15:02
Authors: Oana Albota, Monica Ginea and Bogdan Roscaniuc, Albota law firm General considerations In the actual context of the Covid-19 pandemic, some contractors notified their commercial partners and issued extension of time claims and additional...
more »

May 08, 2020 13:42
Hidroelectrica signed the contract for legal assistance services for the IPO with Dentons Europe SPARL, which offered the price of 429,000 euros, compared to 700,000 euros, the estimated value of the acquisition. "By signing the contract for listi...
more »

May 08, 2020 11:25
Authors: Oana Albota, Attorney at Law and Ana Maria Mincu, Attorney at Law, ALBOTA Law Firm This articles aims to present you a summary of the effects of the emergency state caused by the COVID 19 pandemic with regard to the payment of base rent, ...
more »

April 30, 2020 09:46
Article by Alexandru Rusu, Partner, bpv GRIGORESCU ŞTEFĂNICĂ The current state of emergency impacted radically both the ongoing insolvency proceedings and the potential ones. While the state of the ongoing procedures is somehow clear...
more »

April 23, 2020 14:25
Opinion article by Burcin Atakan, Partner, and Ioana Ungureanu, Manager, Financial Advisory, Deloitte Romania As the new coronavirus continues to spread across the globe, top-down measures are imposed to slow down its effects and minimize po...
more »

April 15, 2020 09:48
One of the important players in the market of public water fountains in Italy, constantly expanding throughout Europe, Mondialacqua SRL, whose majority shareholder is the American group Culligan Water, obtained by the decision of the Bucharest Cour...
more »

April 13, 2020 09:29
RTPR has obtained the clarification of the consumerconcept for the unprofessional investors trading on financial instruments platforms. Following a request for a preliminary ruling from a national court in a litigation conducted by RTPR, the C...
more »