Sectors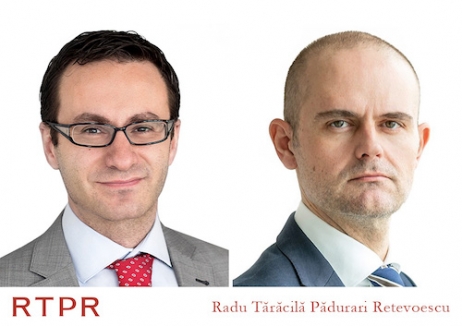 May 14, 2021 09:20
A notable success obtained by RTPR representing Electrica group's electricity distribution company, together with lawyers representing the other distribution operators. After almost five years of trial before the Bucharest Court of Appeal and HCC
more »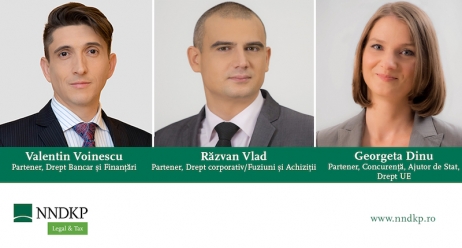 May 12, 2021 18:25
Nestor Nestor Diculescu Kingston Petersen (NNDKP) successfully assisted the AAylex Group, majority owned by entrepreneur Bogdan Stanca and one of the largest players in Romania in the food industry, in contracting funding to expand the group in Rom
more »

May 12, 2021 08:21
On Friday, the 7th of May 2021, the Bucharest Court of Appeal passed a landmark judgment in one of the most prominent tax case files relating to the fiscal reclassification of daily allowances (per diems) into wage income. The case concerned the su...
more »

May 11, 2021 16:24
Nestor Nestor Diculescu Kingston Petersen (NNDKP) assisted Globalworth in connection with the acquisition of two industrial projects, IPW Arad (Industrial Park West Arad) and IPW Oradea (Industrial Park West Oradea). The portfolio of Globalworth In...
more »

May 11, 2021 16:10
Albotă Law Firm has assisted Atenor, a Belgian-based urban real estate developer company listed on the Euronext Brussels market, with the agreement for the sale of Hermes Business Campus, a 75,000 sqm office campus located in the heart of Dimitrie...
more »

May 11, 2021 11:12
Through a recent decision, the High Court of Cassation and Justice confirmed that Romanian energy rules grant power distribution concessionaries monopoly rights in the areas entrusted to them under the concession agreements. This decision marks the...
more »

May 11, 2021 10:49
Schoenherr si Asociatii SCA advised Risen Energy Solar Project GmbH on the sale of a photovoltaic ("PV") project with an installed capacity of 20 MW, located in Giurgiu county, Romania to Alternus Energy Group plc. Through this transaction, Risen ...
more »

May 10, 2021 14:48
The Competition Council sanctioned the company Delgaz Grid SA, a member of the E.ON group, with a fine of about 30 million lei (approximately 6.1 million euros) for abuse of a dominant position on the market of services related to natural gas distr...
more »

May 07, 2021 17:18
The Brazil-based BRF, one of the largest food companies in the world (also a listed company on the NY stock exchange and B3 stock exchange), concluded the sale of Banvit Foods Romania to Aaylex System Group S.A., further to a EUR 20.3 million trans...
more »

May 04, 2021 09:32
The seed financing round which raised EUR 380,000 was led by Cleverage Venture Capital and also included an equity crowdfunding round on Seedblink platform, as well as two angel investors from Growceanu network. OncoChain was founded in 2019 by tw...
more »