Sectors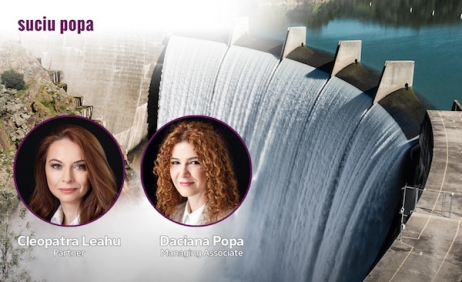 February 11, 2019 11:40
Suciu Popa successfully represented Hidroelectrica S.A, in a complex labour class action initiated by 3,000 employees concerning certain rights claimed under the collective bargaining agreement (CBA). By this decision, the Bucharest Court of
more »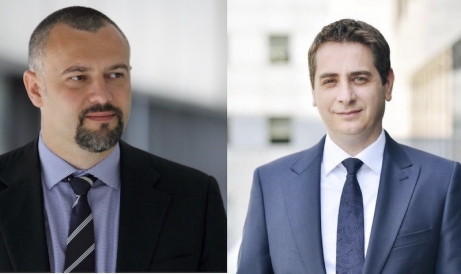 February 07, 2019 13:21
Deloitte Romania and Reff & Associates, assisted Patria Bank in the sale process of a portfolio of debts worth a total of 502 million lei to KRUK. The portfolio put on sale was segmented in two installments, each sold as a result of a dedicated competitive buyer selection process.
more »

February 04, 2019 09:41
Interbrands Marketing & Distribution, one of the largest Romanian companies in the distribution and marketing of fast-moving consumer goods (FMCG) will be acquired by Orbico Group, a Croatian company and the leading distributor for a large number of quality globally known brands. ...
more »

January 30, 2019 10:54
Private healthcare services provider MedLife announces the acquisition of Hungarian company Rózsakert Medical Center one of the top 10 private healthcare providers in Hungary with 40,000 patients annually. In 2017, the hungarian company posted a turnover of 4.2 million euros....
more »

January 29, 2019 13:20
On 7th December 2018 Oltchim S.A. finalized the Asset Sale Agreement concluded with Chimcomplex S.A. Borzești, by full collection of the transaction price, on 07.12.2018, and by the transfer of the ownership right over the assets starting wit...
more »

January 25, 2019 11:15
Allen & Overy's Bucharest and Bratislava offices have advised a syndicate of banks made up of Raiffeisen Bank International and Raiffeisen Bank Romania as coordinators and Raiffeisen Bank International, Banca Transilvania, UniCredit Bank, Gar...
more »

January 08, 2019 11:22
Spectrum Brands Holdings Inc. has successfully completed the sale of its battery and lighting equipment business to Energizer Holdings Inc., once all the necessary conditions and regulations have been fulfilled. The agreement worth $2 billion in cash was completed in early January 2019. ...
more »

December 20, 2018 10:26
NNDKP represented the National Museum of Romanian History (MNIR) and obtained an irrevocable court decision that annulled in full the New MNIR public procurement proceeding. ...
more »

December 20, 2018 10:17
RTPR Allen & Overy has advised private equity fund CEECAT Capital on the sale of Brikston Construction Solutions S.A. (previously Ceramica S.A.) to the Austrian group Leier. Brikston Construction Solutions S.A. is one of the major players on t...
more »

December 12, 2018 16:17
PeliFilip assisted the company that develops Revera Medical City, part of the Enayati Group, in negotiating and signing the contract for the design and construction of the largest private medical center in Romania. ...
more »