Sectors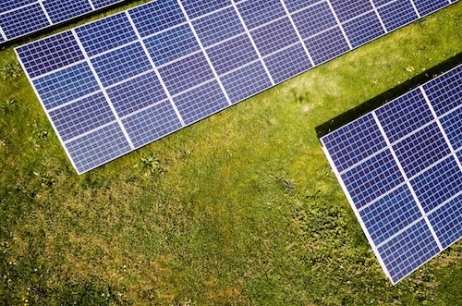 January 14, 2021 18:36
ENGIE Romania has completed the acquisition of a photovoltaic park, consisting of two farms, with a total installed capacity of 9.3 MW. The park is part of Ever Solar SA, a subsidiary owned by the German photovoltaic park developer, Soventix, and A
more »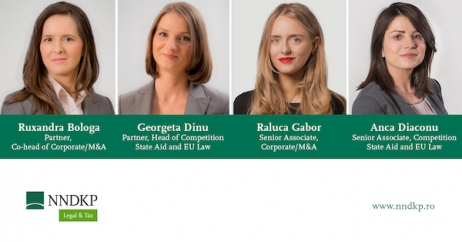 January 14, 2021 18:08
Nestor Nestor Diculescu Kingston Petersen (NNDKP) provided legal assistance to DKV in the acquisition of Smart Diesel, the largest independent fuel company in Romania. DKV is the market leader providing cash-free service en route to the tran
more »

January 14, 2021 18:05
Bondoc și Asociații assisted STEAG GmbH, one of the largest energy producers in Germany, in the process of selling its participation in Crucea Wind Farm SA, which operates a 108 MW wind farm, as well as its participation in STEAG Energie Romania ...
more »

January 14, 2021 17:57
The financing round which raised USD 2.5M was led by GapMinder and also included another local VC Fund, Early Game Ventures, already an investor in Druid. Druid was founded in 2018 by Liviu Dragan, together with a team of experienced software...
more »

January 06, 2021 18:16
Clifford Chance Badea, the Bucharest office of global law firm Clifford Chance, advised Crédit Agricole S.A. in the process regarding the sale of Crédit Agricole Bank Romania to Vista Bank Romania, a transaction expected to be completed in the fi...
more »

January 06, 2021 18:07
Glodeanu & Partners provided legal assistance to ReneSola Energy in relation to the sale of its two solar parks held in Romania, with a combined capacity of 15.4 MW, to Alternus Energy. The transaction is expected to close in Q1 of 2021. Mihae...
more »

January 06, 2021 17:56
Biriș Goran has successfully represented its client, Tubinox SA, in the sale of one property composed of land and related buildings. The land of approximately 100,000 square meters is located in Bucharest on the platform of the former Republi...
more »

January 06, 2021 17:15
Deloitte assisted the Austrian insurer Vienna Insurance Group AG Wiener Versicherung Gruppe (VIG) in the acquisition of the Dutch group Aegon's non-life and life insurance, pension and asset management businesses in Hungary, Poland, Romania and Tur...
more »

January 04, 2021 09:58
Radu şi Asociații SPRL offered legal assistance to Romanian entrepreneurs Ovidiu Andrieș and Daniel Imbre, founders of the largest independent gas station operator in Romania (Smart Diesel), regarding the sale to the German group DKV of the Smar...
more »

December 18, 2020 10:56
Deloitte Romania advised OLX Group in the acquisition of Kiwi Finance, the largest loan broker in Romania, from the Swedish investment fund Oresa. The agreement has been approved by the Competition Council. Following the takeover, OLX Group becomes...
more »