Sectors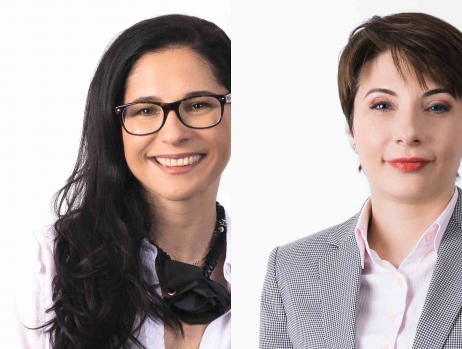 May 22, 2023 11:40
Wolf Theiss acted as legal advisor to DTEK Renewables International, a growing investor and operator in renewable energy in Romania and the EU, in relation to the staggered share deal acquisition of a 49.38 MW installed capacity photovoltaic p
more »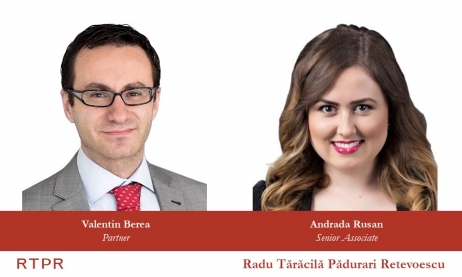 May 16, 2023 07:37
RTPR competition litigation team managed to reduce a fine imposed by the Competition Council on the insurance market at the end of 2018, from almost 8 million euros to under 500,000, through a court decision that cannot be challenged any longe
more »

May 16, 2023 07:31
Dentons advised a consortium of banks comprised of Banca Comerciala Romana S.A., BRD – Groupe Société Générale, and Raiffeisen Bank S.A., on the issuance and private placement by the Bucharest Municipality of bonds with a total nominal value ...
more »

May 15, 2023 07:29
Musat & Asociatii advised Switzerland's construction chemicals group Sika AG on Romanian legal aspects of its EUR 5.3 billion acquisition of Master Builders Construction Chemicals (MBCC) Group from Lone Star Funds, a global private equity firm.&nbs...
more »

May 03, 2023 18:29
Carrefour has announced it signed an agreement with Louis Delhaize Group for the acquisition of the local subsidiary that operates the group's business in Romania under the brand "CORA". The French retailer retained Țuca Zbârcea & Asoci...
more »

May 03, 2023 18:25
act Botezatu Estrade Partners assists Franco-Belgian Group Louis Delhaize, owner of Cora retailer, in signing an agreement for the sale of its Romanian operations to Carrefour Group. With 10 hypermarkets, 8 cora Urban and 2,400 employees, this is t...
more »

May 02, 2023 08:16
The Capital Markets lawyers of Clifford Chance Badea, the local office of Clifford Chance, have been involved in deals with a combined value of over EUR 15 billion in the past 12 months, advising on all major mandates launched in Romania, as well a...
more »

April 21, 2023 16:00
Clifford Chance Badea advised the bank syndicate coordinated by Banca Comercială Română S.A. in connection to a new syndicated loan facility of USD 531.8 million, which can be increased up to USD 600 million, for the companies of KMG Intern...
more »

April 21, 2023 13:01
Wolf Theiss acted as legal advisor to Erste Group Bank AG and Raiffeisen Bank S.A. in their capacity as lenders of a EUR 200 million, 5-year term, secured green loan granted to NEPI Rockcastle, Romania's largest shopping centre investor and de...
more »

April 12, 2023 17:13
Dentons advised NEPI Rockcastle on a secured, green, real estate financing of €200 million made available by Erste Group Bank AG and Raiffeisen Bank SA. NEPI Rockcastle is the largest investor and developer of shopping centers in Central and East...
more »