Sectors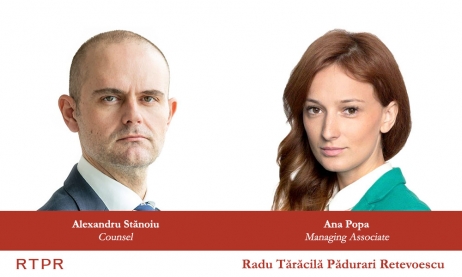 October 27, 2021 09:55
After a year of trial, the RTPR tax litigation team convinces Oradea Court of Appeal to oblige the Tax Administration to return the amount of 1 million Euros to an international car parts manufacturer. In this atypical case in the field of intra-gr
more »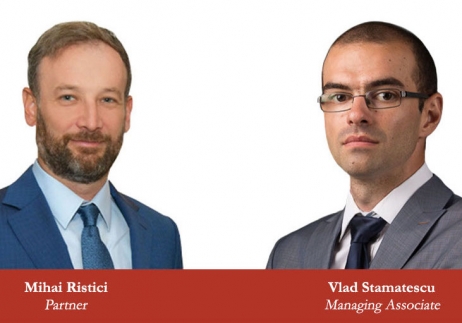 October 25, 2021 09:17
RTPR has assisted private equity fund SARMIS Capital in relation to the acquisition of a majority stake in Corporate Office Solutions (COS), the leading integrated office fit-out services provider in Romania. SARMIS Capital is the largest local ind
more »

October 25, 2021 09:11
Wolf Theiss acted as legal advisor to Banca Comercială Română S.A. in relation to its inaugural issue of the RON 500 million 5.00 per cent Senior Preferred Green Notes due 2028 under its Multi Issuer EMTN Programme. On 14 October&nbs...
more »

October 12, 2021 09:40
CEE Attorneys/Boanță, Gîdei and Associates announced that it has advised Kinderpedia, a Romanian start-up offering communication and management solutions for schools and kindergartens, in attracting an investment of € 1.8 million. The financin...
more »

October 06, 2021 09:37
A multi-disciplinary team made of experts from Deloitte Romania's Financial Advisory practice and from Reff & Associates | Deloitte Legal provided assistance to Chimcomplex in obtaining the EUR 90 million funding for refinancing existing loan...
more »

October 04, 2021 17:25
CEE Attorneys/Boanță, Gîdei & Asociații advised Olympian Parks in the 153.000 sq.m. sale of logistics and industrial spaces to CTP, the largest developer and operator of such spaces in Romania, present in 13 cities in the country. CEE Att...
more »

October 04, 2021 12:22
Eversheds Sutherland Romania announced that it has assisted Hellenic Telecommunications Organization (OTE) in successfully completing the sale of the 54% stake in Telekom Romania Communications to Orange Romania. This final stage takes place two mo...
more »

October 01, 2021 11:59
Deloitte's Corporate Finance practice has advised the shareholders of Duraziv, the largest independent manufacturer of construction materials in Romania, in the successful sale of the integral share package to global leader Saint-Gobain. The tran...
more »

October 01, 2021 11:25
Țuca Zbârcea & Asociații obtains in court the annulment of the precautionary measures and the suspension of the execution initiated against an international transport operator, based on the taxation decisions issued by ANAF having as object ...
more »

October 01, 2021 10:29
The M&A and Banking & Finance teams within the Leroy și Asociatii law firm assisted EMI, the market leader in the field of integrated solutions and services for industrial access, in the transaction whereby the private equity fund Morphosi...
more »