Sectors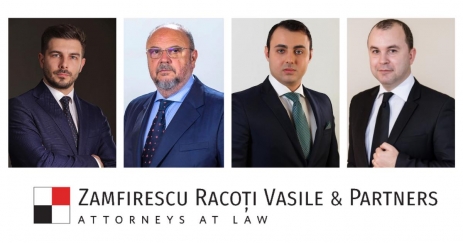 May 23, 2022 20:24
Zamfirescu Racoți Vasile & Partners (ZRVP) provided legal assistance to 45 survivors and persons close to the Colectiv Club victims, in one of the largest and most complex pro bono projects carried out in Romania by a law firm. The team of a
more »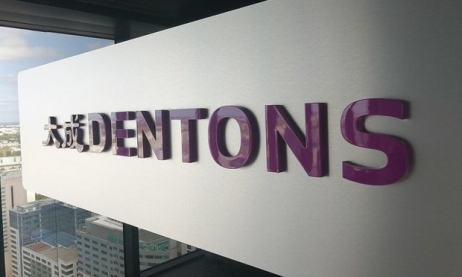 May 20, 2022 08:02
Dentons assisted Romgaz in the signing of the acquisition of the shares of ExxonMobil Exploration and Production Romania Limited (EMEPRL). EMEPRL holds 50% of the rights and obligations under the Petroleum Agreement for the East Area, Deep Water Zone
more »

May 10, 2022 15:10
Reff & Associates and Deloitte Romania provided assistance to Studium Green, the real estate developer from Cluj owned by businessman Dorin Bob, in the acquisition of a portfolio of 100 buildings and properties from Imm...
more »

May 09, 2022 21:19
Dentons assisted BRD – Groupe Société Générale and Raiffeisen Bank Romania acting as underwriters in the private placement of the municipal bond issue with a total nominal value of RON 555 million (approximately EUR 110 million) meant to refi...
more »

May 09, 2022 21:01
NNDKP assisted Marcos Provit, a local pharmaceutical services network, in issuing cross-border corporate bonds worth 8.5 million euros through private placement, under the coordination of the Polish private debt fund CVI. The transaction aims at t...
more »

May 09, 2022 20:59
Popescu & Asociatii wins in court a complex file for its client, Sometra SA, part of Mytilineos Holdings, the world leader in the industrial and energy sector, having as object the closure of one of the 68 landfills for which Romania has b...
more »

May 04, 2022 13:25
Filip & Company law firm advised alongside Linklaters LLP a syndicate of banks including UniCredit Bank and Raiffeisen Bank as Coordinating Banks, Bookrunners, Mandated Lead Arrangers and Lenders and Banca Comercială Romana, ING Bank and OTP B...
more »

May 03, 2022 16:59
Deloitte Romania and Reff & Associates | Deloitte Legal assisted Knauf Insulation, one of the world's largest manufacturers of insulation solutions and part of the German Knauf group, in taking over the glass mineral wool factory Gecsat SA ...
more »

May 02, 2022 12:28
Clifford Chance Badea has advised Green Group in relation to a multijurisdictional financing of EUR 127 million, from a syndicate of banks including Banca Comercială Română S.A., ING Bank N.V., OTP Bank Romania S.A., Raiffeisen Bank S.A. an...
more »

April 19, 2022 19:54
Deloitte Romania assisted Romgaz, the largest natural gas producer in Romania, owned 70% by the Romanian state, in obtaining the 325 million euros loan from Raiffeisen Bank. The loan will be used to partially finance the takeover of Exxon Mobile Ex...
more »