The News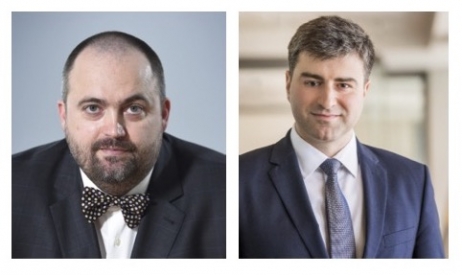 October 18, 2021 08:51
Băncilă, Diaconu și Asociații SPRL offers the entire spectrum of legal services, especially advisory in the field of corporate / mergers & acquisitions (M&A), tax policy and controversy, real estate, energy, employment, banking and fint
more »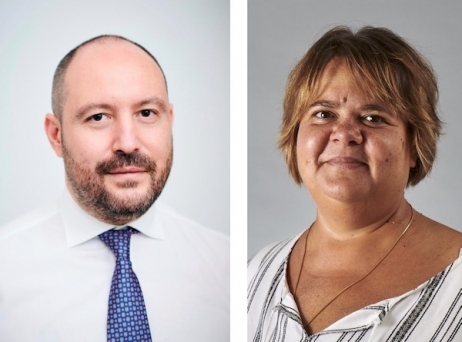 October 01, 2021 11:03
Mareș & Mareș announced that Alexandra Mihaela Șinc, reputed head of the Capital Prosecutor's Office ten years ago, joined the team as a collaborator. With a vast experience of over 25 years as a prosecutor (between 1995 and 2021), Alexandra
more »

September 28, 2021 09:11
360Competition, the competition law boutique providing legal services exclusively in the areas of competition law and state aid, announced Andrei Georgescu is joining the team as a Partner. During his 14 years of experience, Andrei...
more »

September 08, 2021 17:47
Mihaela has over 18 years of experience in mergers & acquisition, corporate & commercial and real estate, having represented top international corporations and investors in numerous industries. She has extensive expertise in the energy sect...
more »

August 30, 2021 15:45
Dentons announced Elena Vlăsceanu has joined the firm as Counsel, in a move that strengthens its market-leading Energy practice. Elena has over a decade of experience in corporate Mergers & Acquisitions, with a focus on energy and natu...
more »

August 24, 2021 15:51
Deloitte Romania strengthens its management team by promoting four employees to the position of directors in the risk advisory, tax, financial advisory and audit and assurance practices, following their contribution and commitment to serving clients ...
more »

July 22, 2021 12:20
As the EU and national governments aim to use recovery from the COVID-19 crisis as a springboard for achieving ambitious new climate policy goals and building back greener, Dentons presents the annual status update on legal, policy and commercial i...
more »

July 14, 2021 16:14
Mareș & Mareș and the criminal law department of the Moldova State University Law School have concluded a collaboration agreement. The partnership aims at facilitating the master students experience exchange with the firm's lawyers, as well...
more »

July 08, 2021 11:36
Zamfirescu Racoți Vasile & Partners (ZRVP) consolidates its management team by appointing Cosmin Cojocaru as a partner of the dispute resolution and arbitration department. His promotion is effective as of July 1, 2021. Cosmin Cojocaru will ha...
more »

July 02, 2021 10:51
Roxana Dudău joins from July 1, 2021 the team of Radu şi Asociații SPRL as an associate partner and leader of the real estate practice. Roxana Dudău has extensive experience in advising international and local companies, including la...
more »