The News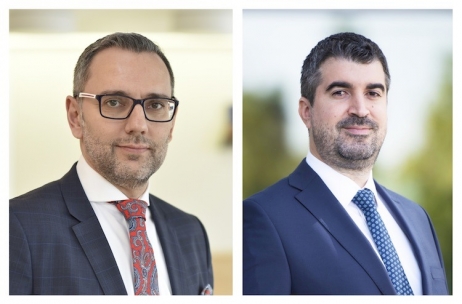 February 20, 2019 09:42
KPMG Legal Romania is expanding its Litigation & Dispute Resolution, Corporate and M&A practices by recruiting top lawyers Vlad Peligrad and Catalin Oroviceanu to join KPMG Legal's team as coordinating partners. Both formerly worked for M
more »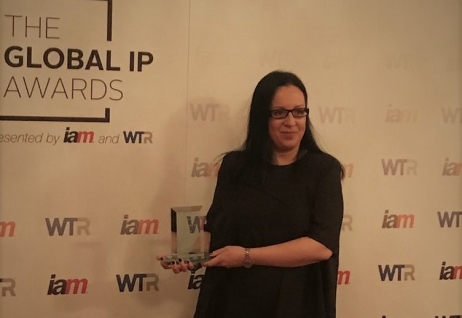 January 30, 2019 16:34
Nestor Nestor Diculescu Kingston Petersen (NNDKP) received the distinction"Intellectual Property Firm of the Year in Romania"at the Global IP Awards inaugural gala organized by the international publications IAM and WTR in London on January 29, 2019.
more »

January 28, 2019 11:18
Voicu & Filipescu announces the promotion to Senior Associate of Andreea Botez, a lawyer with over 8 years of experience, member of the Bucharest Bar Association, with extensive expertise in personal data protection, IT&C and industrial property. ...
more »

January 18, 2019 11:10
Mușat & Asociații law firm announces the promotion of Partners Paul Buta, Iulian Popescu and Răzvan Stoicescu as Deputy Managing Partners, starting with January 2019. Being highly regarded within the firm, Paul, Iulian and Răzvan have pro...
more »

January 16, 2019 12:24
Following on from another successful year, specialist employment and labor law firm network ELLINT is pleased to announce its expansion into Romania with the entry of new member, Suciu – The Employment Law Firm. Based in Bucharest, recently feat...
more »

January 16, 2019 12:13
The Intellectual Property Department of Nestor Nestor Diculescu Kingston Petersen (NNDKP Consiliere in Proprietate Intelectuala SRL) promoted Andreea Bende to the position of partner as of January 1, 2019. Thus, Andreea will now be the third partner of the division, together with Ana-Maria Baciu, coordinator, and Cosmina Simion....
more »

December 10, 2018 13:54
NNDKP announces that Alexandru Aparaschivei has joined the Tax Advisory Services team as Head of the VAT team. Alexandru has a professional experience of over 12 years in the tax advisory field and his area of expertise includes all t...
more »

November 21, 2018 10:11
Biriş Goran is delighted to announce that Dana Dunel-Stancu has returned to the team, after two years of heading the legal department at Hidroelectrica S.A., leader in Romanian power generation. A noted expert in the Romanian market for her energy and oil & gas expertise, Dana has been practicing exclusively in this field since 2002 and has a thorough and proven command of the regulatory and practical commercial opportunities and constraints in the field. ...
more »

November 08, 2018 16:43
Law firm Zamfirescu Racoți & Partners (ZRP) expands its management team with two new partners. The appointments, together with other recent senior lawyers' promotions, emphasize once again the solid talent development strategies of the firm on all seniority levels. Monica Strîmbei is the new partner of the Dispute Resolution department and will manage the litigation mandates in the area of capital markets, administrative-contentious and energy & natural resources. Cătălin Micu has been appointed partner of the Consultancy department. In his new position, Cătălin will take over the coordination of the labour & employment department, as well as co-manage and consolidate the commercial and medical law practices. ...
more »

November 08, 2018 13:21
Tania Hotca joins Voicu & Filipescu as an Associate, thus contributing to extending the Firm's team of lawyers. Tania Hotca has gained three years of experience in business law, providing advice to local and international clients on tax law issues, such as representing companies before tax authorities, including registering changes in company structure, but also in the field of corporate and labor law. At the same time, she was part of teams that assisted clients in due diligence investigations on legal and tax issues and during authorities' inspections....
more »