The News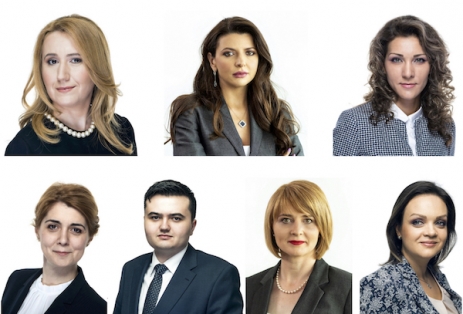 February 19, 2020 16:27
Austrian law firm Schoenherr announced that Madalina Neagu and Georgiana Badescu, who were previously local partners in the Romanian office of Schoenherr were promoted to the position of contract partner in the international structure of Schoenherr
more »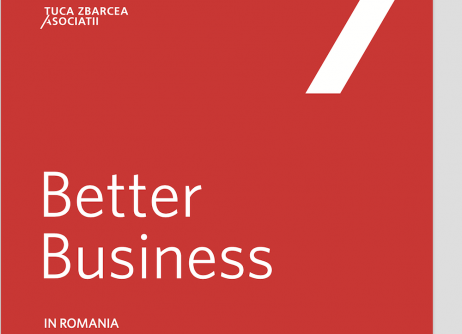 January 29, 2020 12:27
Țuca Zbârcea & Asociații has launched the 2020 edition of the"Better Business in Romania", a user-friendly legislative guide covering 17 areas of law. "Better Business in Romania"compiles important pieces of information regarding the
more »

January 27, 2020 15:49
CEE Attorneys / Boanță, Gîdei și Asociaţii announced that Iulia Stănciulescu-Ilie joined the firm as Partner and coordinator of the commercial litigation and arbitration practice. Iulia is praised by peers in the legal community for he...
more »

January 22, 2020 14:39
Dentons, has hired seven lawyers to strengthen its Banking and Finance practice in Bucharest and across CEE. Partners Simon Dayes and Simona Marin and an additional five banking and finance lawyers joined Dentons over the last few months. This positions Dentons as one of the leading international Banking and Finance practice on the Romanian market, with a total of 16 lawyers, including three partners and two counsel. ...
more »

January 17, 2020 13:26
Wolf Theiss expands its competition practice by recruiting a new Partner, Anca Jurcovan, within its Bucharest team. Anca will coordinate and strengthen the competition practice of Wolf Theiss in Romania....
more »

January 14, 2020 12:50
Lawyer Gabriel Albu, together with a team of lawyers specialized in business criminal law, launches a new law firm, Albu-Legal. The new boutique law firm specializes in the field of criminal business law, criminal and administrative prevention, ...
more »

January 14, 2020 12:43
As of 1st of January Botezatu Estrade Partners joins act legal, a European alliance of law firms, thus becoming act | Botezatu Estrade Partners. "We believe that act legal offers the best mix of international expertise, partner invol...
more »

January 13, 2020 11:51
Popovici Nițu Stoica & Asociații announced the promotion of Irina Ivanciu to partnership, effective as of 1 January 2020. Irina Ivanciu became Partner in the Corporate & Commercial and Real Estate Practices dedicated to French clients, with over 15 years of experience, out of which more than 10 years with the Firm. Irina Ivanciu completed a double education in Romanian and European law, with the Faculty of Law, University of Bucharest and Paris 1 Panthéon-Sorbonne....
more »

December 31, 2019 11:01
Botezatu & Asociații | TheCounsel is pleased to announce the addition of the co-founding Partner, Laura Estrade, as a Name Partner, the firm's name thus becoming Botezatu Estrade Partners. "This change comes naturally and is simply the rec...
more »

December 31, 2019 10:50
Nestor Nestor Diculescu Kingston Petersen (NNDKP) starts off 2020 with a major project that will consolidate the legal & tax services structure offered to the business community of Cluj-Napoca (Cluj County) and the neighboring counties. After e...
more »