The News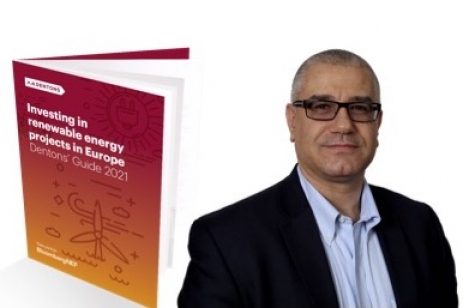 July 22, 2021 12:20
As the EU and national governments aim to use recovery from the COVID-19 crisis as a springboard for achieving ambitious new climate policy goals and building back greener, Dentons presents the annual status update on legal, policy and commercial i
more »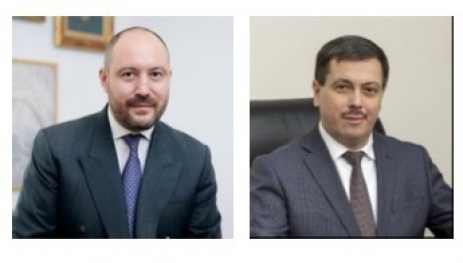 July 14, 2021 16:14
Mareș & Mareș and the criminal law department of the Moldova State University Law School have concluded a collaboration agreement. The partnership aims at facilitating the master students experience exchange with the firm's lawyers, as well
more »

July 08, 2021 11:36
Zamfirescu Racoți Vasile & Partners (ZRVP) consolidates its management team by appointing Cosmin Cojocaru as a partner of the dispute resolution and arbitration department. His promotion is effective as of July 1, 2021. Cosmin Cojocaru will ha...
more »

July 02, 2021 10:51
Roxana Dudău joins from July 1, 2021 the team of Radu şi Asociații SPRL as an associate partner and leader of the real estate practice. Roxana Dudău has extensive experience in advising international and local companies, including la...
more »

June 24, 2021 10:32
VD Law Group (Vasilescu Dejan SPARL) and JASILL group, active on the legal, accounting, tax and business consulting in the field of new emerging technologies, announced their alliance to provide integrated advisory services to multinational compani...
more »

May 21, 2021 09:13
Adrian Șter and Diana Crângașu, two of the most seasoned competition and state aid lawyers in Romania, are launching the first law boutique specialized exclusively in Competition and State Aid on the Romanian market. 360Competitio...
more »

May 07, 2021 17:27
"Andreea has a rich transactional experience, an absolutely impressive track record, being appreciated by clients and colleagues for the quality of consulting and services offered!" IFLR states. Women Leaders is one of the most appreciated indepen...
more »

April 21, 2021 07:48
Deloitte Romania and Reff & Associates | Deloitte Legal concluded a partnership with Legito, the leading legal-tech company based in Czech Republic, to offer document lifecycle automation solutions, including contracts, for legal, HR, procureme...
more »

April 20, 2021 20:16
With the 2021 Legal 500 Rankings released, the Bucharest team of Wolf Theiss continues to have newly ranked lawyers on the Corporate M&A, EU & Competition and Employment practices. Partner Ileana Glodeanu, Head of the Corporate M&...
more »

April 18, 2021 09:56
Hațegan Attorneys is the legal partner for ContrActual, the first online platform in Romania dedicated exclusively to the management of commercial contracts has been launched. Created from a real need identified in the business environment,...
more »