The News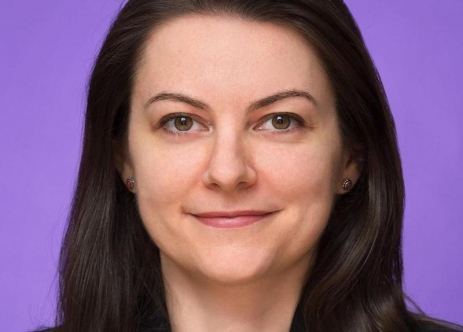 July 16, 2018 12:25
Specializing in financial and banking law, payment services and capital markets, Claudia began working with Wolf Theiss in 2008, and since 2013 coordinates the practice of financial and banking law within the Bucharest office.
more »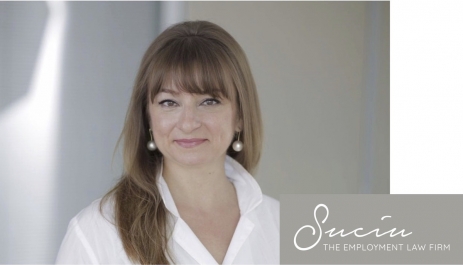 July 05, 2018 12:16
Andreea Suciu, the former Head of Employment & Pension at Noerr, founded a boutique law firm specialized in Employment Law. Suciu The Employment Law Firm is already providing legal advice to companies from various industries, such as: pharma, shared services, IT, oil & gas, manufacturing and collaborates with carefully selected partners, well renowned on the Romanian and international markets, on projects involving tax consultancy or legal advice in other areas of law.
more »

July 02, 2018 16:41
With an increasing work load and Client portfolio on the rise, Maravela|Asociații's competition department sustained a considerable development throughout the past five years, driven by the passion and specialization of the entire team....
more »

June 25, 2018 14:23
Deloitte M&A specialists assisted in transactions exceeding half a billion EUR during the past three months, providing support buy-side and sell-side in M&A, due diligence, tax and legal....
more »

June 22, 2018 13:21
Cumpănașu Partners law firm consolidates the legal consultancy services dedicated to the Italian investors in Romania by opening a dedicated Italian Desk. The new department, already working for a few months, is led by Giovanni Pometti, an Italia...
more »

June 22, 2018 13:15
Luminiţa Popa, Managing Partner of Suciu Popa, has been appointed as one of the two Romanian Members of the International Court of Arbitration of the International Chamber of Commerce. Her appointment by the World Council was proposed by Alexis Mourre, President of the Court....
more »

June 21, 2018 10:50
Law firm Dentons has announced the appointment of Perry Zizzi as Romania Managing Partner. In this new role, he will be responsible for leading the Bucharest office. Perry Zizzi is a Banking and Finance and Real Estate lawyer with over 23 years' experience. He has broad experience in finance, including syndicated loans, securitizations, capital markets, and acquisition finance, as well as real estate development, financing, acquisition and leasing transactions. Recent professional successes include leading the team which advised P3 Logistic Parks on thePolish and Romanian aspects of a €1.4 billion pan-European refinancing of its logistics portfolio and its €2.4 billion sale to GIC, Singapore's sovereign wealth fund. ...
more »

June 11, 2018 14:57
Mușat & Asociații was conferred the "Deal of the year 2017 in Romania" award at the CEE Legal Matters awards banquet, one of the most prominent European debate and networking events for legal practitioners. ...
more »

May 16, 2018 15:04
Businessman Radu Lucianu took over 55% of the shares of Romprim SA, the largest producer of specialised motor vehicles in Romania. With the acquisition of the majority stake, Radu Lucianu was also named General Manager of the company....
more »

May 09, 2018 15:23
Local law firm ONV LAW announced the launch of a new Corporate Crimes and Investigations practice area, following the arrival of two corporate crime trial lawyers. Mircea Teis, former head of the criminal law department at one of the top Romanian law firms and Cătălin Chituc have joined ONV LAW as Senior Managers, strengthening the firm's position in the white-collar crimes area of expertise....
more »