The News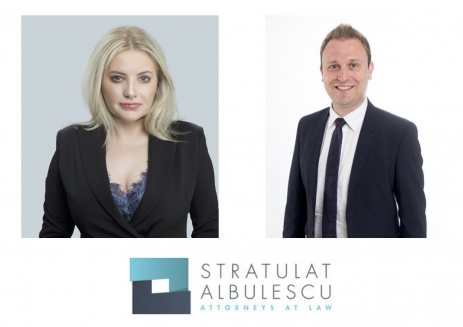 July 16, 2019 13:05
SAA is proud to announce and welcome Stefania Maciuneanu as one of the firm's Dispute Resolution Managing Associates and Tudor Ciambur as a Senior Associate in the Real Estate Department. Stefania M
more »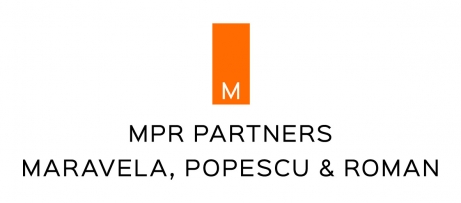 July 15, 2019 12:49
MPR Partners |Maravela, Popescu & Romanhas been retained to provide legal assistance to the major European airlines Air France and KLM within the Romanian jurisdiction. The multidisciplinary assistance covers several practice areas
more »

July 15, 2019 12:07
Manuela Guia, Bianca Naghi and Octavian Adam, together with a team of experienced lawyers in Big 4 affiliated firms, as well as other top law firms, are launching a new law firm under the GNP brand Guia Naghi and Partners. The team aim...
more »

July 15, 2019 11:50
Reff & Associates the law firm representing Deloitte Legal in Romania, promotes Cristi Secrieru, lawyer specialized in litigation, to the role of Partner, thus reaching a management team made of seven partners. Cristi Secrieru joined Reff &amp...
more »

July 05, 2019 12:51
PwC Romania announces that starting 1stJuly, Ana-Maria Butucaru and Ruxandra Târlescu become partners in Assurance and Tax and Legal Services departments....
more »

July 05, 2019 12:49
Over the next ten years, the digital transformation generated by new technologies will affect 600,000 jobs in Romania, according to the PwC's Workforce Disruption Index, presented on July 2, 2019 at Workforce for the Future. Upskilling for Era 4.0 event, organized by PwC. According to the report, 325,000 new jobs will be created over the next decade, while another 275,000 workers will need to improve their digital skills, as automation and the introduction of artificial intelligence will gradually eliminate repetitive activities....
more »

July 05, 2019 12:10
RTPR Allen & Overy announces who are the lawyers promoted as a result of their personal contribution to the success of the firm in 2018, the degree of involvement in projects, and particularly thanks to the appreciation gained from the clients....
more »

June 13, 2019 12:25
After 10 years of business activity Alina Stăvaru receives official recognition through the promotion to partner position at RTPR Allen & Overy, joining th eteam of five other partners: Costin Tărăcilă, Victor Pădurari, Alexandru Retevoesc...
more »

May 30, 2019 14:11
Starting June 1st, 2019, Ana-Maria Baciu and Cosmina Simion, partners in NNDKP's intellectual property and gaming practices, will embark on a personal professional project. NNDKP, Ana-Maria Baciu and Cosmina Simion intend to maintain their collabo...
more »

May 29, 2019 10:40
A team of PwC Romania, made up of specialists from the M & A and Business Recovery Services (BRS) departments, is in charge of finding a buyer for Prima TV, the TV station owned by Prima Broadcasting Group SRL as the company's representatives a...
more »