The News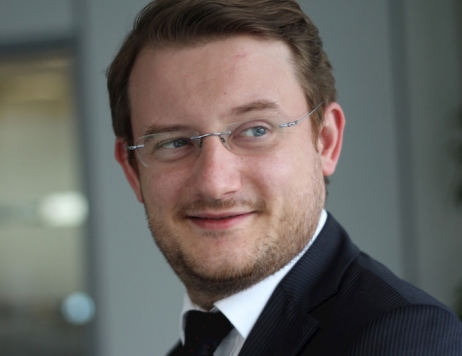 December 10, 2018 13:54
NNDKP announces that Alexandru Aparaschivei has joined the Tax Advisory Services team as Head of the VAT team. Alexandru has a professional experience of over 12 years in the tax advisory field and his area of expertise includes all t
more »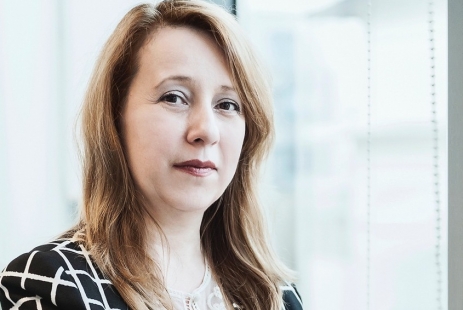 November 21, 2018 10:11
Biriş Goran is delighted to announce that Dana Dunel-Stancu has returned to the team, after two years of heading the legal department at Hidroelectrica S.A., leader in Romanian power generation. A noted expert in the Romanian market for her energy and oil & gas expertise, Dana has been practicing exclusively in this field since 2002 and has a thorough and proven command of the regulatory and practical commercial opportunities and constraints in the field.
more »

November 08, 2018 16:43
Law firm Zamfirescu Racoți & Partners (ZRP) expands its management team with two new partners. The appointments, together with other recent senior lawyers' promotions, emphasize once again the solid talent development strategies of the firm on all seniority levels. Monica Strîmbei is the new partner of the Dispute Resolution department and will manage the litigation mandates in the area of capital markets, administrative-contentious and energy & natural resources. Cătălin Micu has been appointed partner of the Consultancy department. In his new position, Cătălin will take over the coordination of the labour & employment department, as well as co-manage and consolidate the commercial and medical law practices. ...
more »

November 08, 2018 13:21
Tania Hotca joins Voicu & Filipescu as an Associate, thus contributing to extending the Firm's team of lawyers. Tania Hotca has gained three years of experience in business law, providing advice to local and international clients on tax law issues, such as representing companies before tax authorities, including registering changes in company structure, but also in the field of corporate and labor law. At the same time, she was part of teams that assisted clients in due diligence investigations on legal and tax issues and during authorities' inspections....
more »

November 08, 2018 10:20
Lucian Vitelaru, lawyer with almost 14 years of real estate experience, joined Radu si Asociatii team as head of the Real Estate practice. Until recently, Lucian was managing associate with one of the largest local law firms. "Lucian's experie...
more »

October 02, 2018 15:45
KPMG in Romania announces the promotion of four new Partners in Audit, Tax, and Legal with effect from 1 October 2018. The new partners bring a wealth of knowledge and experience across our functions and will continue to ensure that we are the Clear Choice for our clients, whom we can help to succeed in an increasingly digitalized and complex business world....
more »

September 20, 2018 12:55
A new firm offering tax and business advisory services promoting a 360 Consultancy concept of "one stop shop" for investors and antrepreneurs was launched by Oana Motoi, a financial consultant with 10 years' experience, previously working for companies such as KPMG or PwC, and partners Alex Massaci (with an experience of 18 years within PwC and former director for Romania of Gutman Bank) and Serban Tiganas (a manager with 40 years of experience in the energy industry, World Bank consultant and founder of TEB Energy). The firm also announced the partnership with law firm VERNON | DAVID, a boutique law firm, launched by Charles Vernon and Daniela David over 10 years ago. ...
more »

July 16, 2018 12:25
Specializing in financial and banking law, payment services and capital markets, Claudia began working with Wolf Theiss in 2008, and since 2013 coordinates the practice of financial and banking law within the Bucharest office. ...
more »

July 05, 2018 12:16
Andreea Suciu, the former Head of Employment & Pension at Noerr, founded a boutique law firm specialized in Employment Law. Suciu The Employment Law Firm is already providing legal advice to companies from various industries, such as: pharma, shared services, IT, oil & gas, manufacturing and collaborates with carefully selected partners, well renowned on the Romanian and international markets, on projects involving tax consultancy or legal advice in other areas of law. ...
more »

July 02, 2018 16:41
With an increasing work load and Client portfolio on the rise, Maravela|Asociații's competition department sustained a considerable development throughout the past five years, driven by the passion and specialization of the entire team....
more »