The News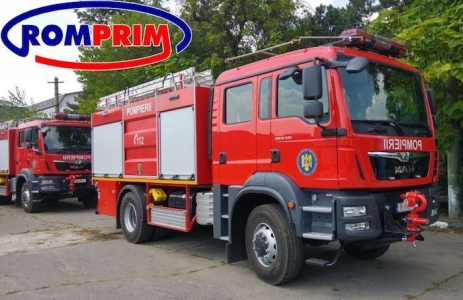 May 16, 2018 15:04
Businessman Radu Lucianu took over 55% of the shares of Romprim SA, the largest producer of specialised motor vehicles in Romania. With the acquisition of the majority stake, Radu Lucianu was also named General Manager of the company.
more »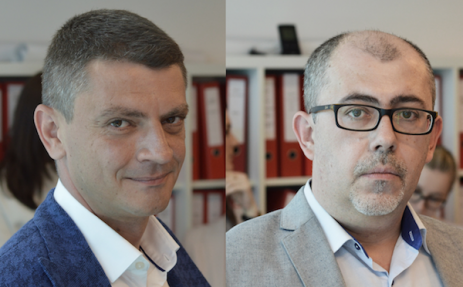 May 09, 2018 15:23
Local law firm ONV LAW announced the launch of a new Corporate Crimes and Investigations practice area, following the arrival of two corporate crime trial lawyers. Mircea Teis, former head of the criminal law department at one of the top Romanian law firms and Cătălin Chituc have joined ONV LAW as Senior Managers, strengthening the firm's position in the white-collar crimes area of expertise.
more »

April 03, 2018 11:29
Law firm Trandafir & Associates has assisted Ebury with entering on the Romanian market. Offering financial services worldwide (e-money and electronic payment services), Ebury is one of the fastest growing fintech companies. The project is coordinated by George Trandafir, Managing Partner at Trandafir & Associates....
more »

March 05, 2018 15:07
Nestor Nestor Diculescu Kingston Petersen (NNDKP) announced today the promotion of three lawyers to partnership. Corina Dumitru and Răzvan Vlad were promoted to partner within the Corporate/M&A Practice, and Lavinia Ioniță Rasmussen was promoted to partner within the Real Estate Practice of the firm....
more »

February 28, 2018 11:44
Nestor Nestor Diculescu Kingston Petersen (NNDKP), one of the largest independent law firms in the CEE region, based in Bucharest, Romania, and Cornerstone Communications, CEE-present Investors' relations and transactions-wise enabler agency, enter into an alliance. ...
more »

February 09, 2018 14:20
Roxana Neguţu, second year in a row, is the exclusive winner for Romania in the Real Estate category of the 2018 ILO Client Choice Awards as a result of the evaluation of over 2,000 nominations, this being the fifth year in which Voicu & Filipescu lawyers are among the winners. ...
more »

February 09, 2018 10:01
5 out of 9 Client Choice Awards granted by International Law Office (ILO) to Romanian lawyers in 2018 were won by Schoenherr Bucharest partners, who are exclusive winners for Romania in their respective categories. Sebastian Gutiu (Managing Partner Schoenherr Bucharest) was awarded the Arbitration & ADR award, Matei Florea (Partner) won the award in the Banking category, Georgiana Badescu (Partner, Bucharest) was awarded the Competition & Antitrust award, Monica Cojocaru (Partner, Bucharest) won an award for her activity in Energy & Natural Resources, and Adina Jivan (Partner, Bucharest) – for her activity in Litigation....
more »

January 15, 2018 10:39
Law firm Popovici Nițu Stoica & Asociații promoted three lawyers to partnership starting the first of January 2018. Dispute resolution lawyer Raluca Petrescu, Competition lawyer Mihaela Ion and Real Estate lawyer Ioana Șampek have ...
more »

December 11, 2017 14:04
Regional Law Society Wolf Theiss announced that Flaviu Nanu joined the firm as Counsel and Sebastian Botic as Associated Lawyer in the Real Estate, Energy and Infrastructure practices. ...
more »

October 16, 2017 12:07
Oana Ijdelea and Anca Mihăilescu announced the foundation of a full-service law firm, with particular focus on Energy & Natural Resources, M&A, Environmental Law, Real Estate and Infrastructure & Construction. The newly established firm currently comprises a team of 10 professionals (lawyers and advisors) and aims at providing tailored legal advice to local and international companies and private equity funds in virtually all areas of activity, financial institutions, as well as to Government authorities....
more »