The News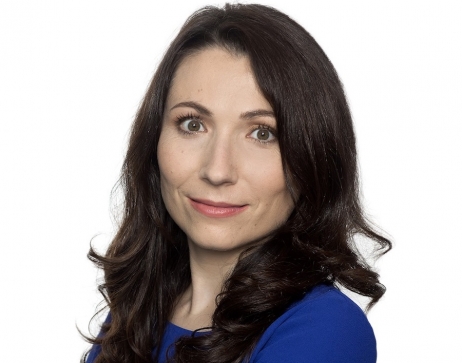 June 13, 2019 12:25
After 10 years of business activity Alina Stăvaru receives official recognition through the promotion to partner position at RTPR Allen & Overy, joining th eteam of five other partners: Costin Tărăcilă, Victor Pădurari, Alexandru Retevoesc
more »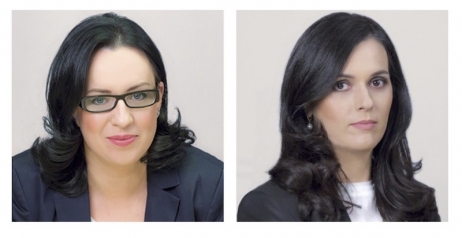 May 30, 2019 14:11
Starting June 1st, 2019, Ana-Maria Baciu and Cosmina Simion, partners in NNDKP's intellectual property and gaming practices, will embark on a personal professional project. NNDKP, Ana-Maria Baciu and Cosmina Simion intend to maintain their collabo
more »

May 29, 2019 10:40
A team of PwC Romania, made up of specialists from the M & A and Business Recovery Services (BRS) departments, is in charge of finding a buyer for Prima TV, the TV station owned by Prima Broadcasting Group SRL as the company's representatives a...
more »

May 07, 2019 10:35
Adrian Șter, one of the most seasoned lawyers on the local market specializing in competition law, joined the D&B David și Baias team. He will be the Coordinating Partner of the Competition Law team, part of the Competition and Regulatory Dep...
more »

April 09, 2019 14:23
CITR was appointed judicial administrator in the insolvency proceedings of Octagon Contracting & Engineering, at the request of the builder, at the April 5 meeting of the Bucharest Tribunal. The reasons for the insolvency of one of the most im...
more »

April 08, 2019 11:20
Hațegan Attorneys, one of the most important law firms in the western part of Romania, announces a promotion, as well as the expansion of the team. Florina Mattick from the Insolvency and Litigations Department has been promoted...
more »

April 05, 2019 14:05
Europe's most active and innovative law firms in banking and finance, capital markets and M&A were celebrated at IFLR's 20thannual Europe Awards held in London. According to IFLR, the event brought together some of the continent's best legal talent to celebrate 2018's most innovative cross-border European transactions and the teams that worked on them....
more »

April 04, 2019 15:34
"Progress often comes through spectacular leaps" says the press release of Filip & Company, the new name under which the PeliFilip business continues after two founding members, Francis Peli and Carmen Peli announced the separation from the fir...
more »

April 03, 2019 11:17
Two of the founding partners of PeliFilip, Francis Peli and Carmen Peli announced the separation from the firm and the establishment of PELI law firm. Cristina Filip will continue to run the firm under the name Filip & Company. In the new for...
more »

March 21, 2019 08:51
Andersen Global announced a collaboration agreement with Țuca Zbârcea & Asociații, a law firm with offices in Bucharest and Cluj-Napoca and its tax arm, Țuca Zbârcea & Asociații Tax. This is the first collaboration agreement in Romani...
more »