The News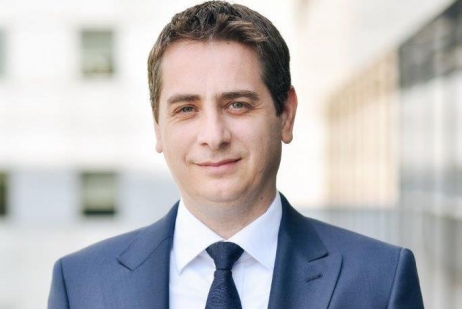 June 22, 2020 14:08
Deloitte Romania has appointed Radu Dumitrescu Partner-in-Charge of the Financial Advisory practice, effective as of June 2020. In his new role, Radu Dumitrescu will coordinate the transaction support and reorganization services teams, the corporate
more »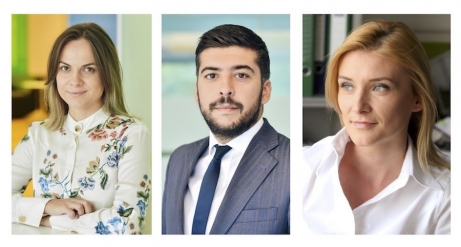 June 12, 2020 14:57
Deloitte Romania strengthens its management team by promoting Raluca Baldea and Bogdan Barbu to Tax Partners and Simina Mut to Partner with Reff & Associates, the law firm representing Deloitte Legal global network in Romania. "Becomin
more »

June 12, 2020 12:39
The Foreign Investors Council – FIC re-elected Ramona Jurubiță, Country Managing Partner KPMG Romania as FIC president. She will be supported by Eric Stab, Chairman & CEO of ENGIE Romania, Executive Director ENGIE Eastern Europe and Cristia...
more »

June 04, 2020 16:59
Stratulat Albulescu has announced that Octav Stan has joined the firm as Counsel in the M&A/Corporate department. Octav has significant experience in advising on mergers & acquisitions, corporate, commercial and insolvency projects, as well as capita...
more »

June 02, 2020 11:26
Biriş Goran announces the departure of Raluca Năstase, Partner. The real estate practice and team shall be further led byDaniela Lazea andSorin Aungurenci, real estate partners within Biriș Goran. Daniela and Sorin have solid real esta...
more »

May 18, 2020 20:34
Due to favourable evolution of the Covid-19 pandemic in Romania, the authorities have replaced starting with today, 15 May 2020, the state of emergency with the state of alert for a period of 30 days. The competent authorities have taken the measur...
more »

May 15, 2020 14:33
NNDKP is the first law firm in Romania that established a standalone practice dedicated to data protection, starting from 2008. Our vision has always been that the entire business community should regard data protection as a continuous operational ...
more »

May 06, 2020 14:17
Kinstellar is delighted to announce the promotion to Partner of Zsuzsa Csiki in Bucharest. Zsuzsa has over 12 years of extensive experience advising Romanian and international companies on corporate mergers and acquisitions and other cross-border t...
more »

April 30, 2020 09:43
Daniel Stefanica, partner at bpv GRIGORESCU STEFANICA has joined ICC Fraudnet. Founded in 2004 by the Paris-based International Chamber of Commerce (ICC), FraudNet operates under the auspices of the ICC's London-based Commercial Crime Servi...
more »

April 28, 2020 14:44
After recently consolidating its Bucharest office with the addition of eight top tier lawyers, Dentons, the world's largest law firm, is continuing the development of key practice areas of Banking & Finance and Corporate, and announces the promotio...
more »