The News


October 07, 2019 11:00
Reff & Associates, the law firm representing Deloitte Legal in Romania, strengthens its practice by promoting nine lawyers to new career stages, in addition to the appointment of Cristi Secrieru as a new Partner, in July. Thus, the newly promot
more »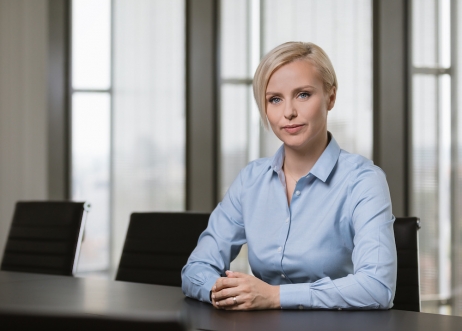 October 01, 2019 16:12
Law firm Dentons has recruited Loredana Chitu to establish and develop its Capital Markets offering in Romania. She joined the Bucharest office as a partner effective October 1, 2019. Before joining Dentons, Loredana Chitu was a lawyer at Romanian
more »

October 01, 2019 10:59
Law firm D&B David și Baias announces that, starting 01 October, 2019, Amelia Teis and Mihail Boian become partners in the practice of tax, commercial and administrative litigation. With the promotion in the new roles, they will join the team of D&B partners David and Baias formed of Sorin David, Managing Partner, Dan Dascălu, Anda Rojanschi, Ana-Maria Iordache and Adrian Șter....
more »

September 19, 2019 15:06
Bunnyshell, a Romanian startup that develops technologies for cloud infrastructure management, chose CEE Attorneys/Boanță, Gîdei și Asociații to assist them in the project where they received a 750,000 euro funding from the Early Gam...
more »

September 18, 2019 15:19
Biriș Goran promotedTeodora Moțatu as Partner. Teodora joined the firm in 2009 and has had a considerable contribution over the years in the recognition and consolidation of the firm's corporate and M&A practices. She became the eighth...
more »

July 16, 2019 13:05
SAA is proud to announce and welcome Stefania Maciuneanu as one of the firm's Dispute Resolution Managing Associates and Tudor Ciambur as a Senior Associate in the Real Estate Department. Stefania M...
more »

July 15, 2019 12:49
MPR Partners |Maravela, Popescu & Romanhas been retained to provide legal assistance to the major European airlines Air France and KLM within the Romanian jurisdiction. The multidisciplinary assistance covers several practice areas ...
more »

July 15, 2019 12:07
Manuela Guia, Bianca Naghi and Octavian Adam, together with a team of experienced lawyers in Big 4 affiliated firms, as well as other top law firms, are launching a new law firm under the GNP brand Guia Naghi and Partners. The team aim...
more »

July 15, 2019 11:50
Reff & Associates the law firm representing Deloitte Legal in Romania, promotes Cristi Secrieru, lawyer specialized in litigation, to the role of Partner, thus reaching a management team made of seven partners. Cristi Secrieru joined Reff &amp...
more »

July 05, 2019 12:51
PwC Romania announces that starting 1stJuly, Ana-Maria Butucaru and Ruxandra Târlescu become partners in Assurance and Tax and Legal Services departments....
more »