The News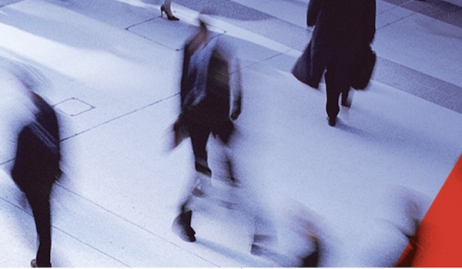 March 27, 2020 17:28
Țuca Zbârcea & Asociații launches a set of podcasts titled "Law in the time of corona", with the first episode being streamed via YouTube on Friday, 27 March at 10:00 am. "Law in the time of corona" is an array of dialogues on legal t
more »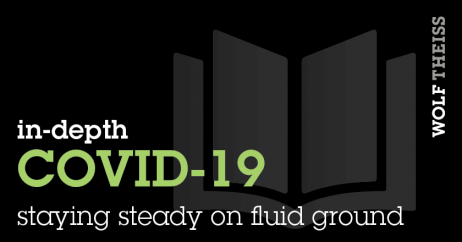 March 27, 2020 17:24
In the context of the fast evolution of the COVID-19 pandemic and of the changing legal framework, Wolf Theiss announces the launching of COVID-19: STAYING STEADY ON FLUID GROUND webpage, covering legal updates from all 13 CEE/SEE jurisdictions whe
more »

March 25, 2020 11:24
As we start a new decade, the forces shaping the European renewables sector are familiar enough, but the longer-term future in each market is becoming harder to predict. State action—for example, in the form of renewables support auctions—rema...
more »

March 18, 2020 09:59
As the COVID-19 pandemic continues to spread across the globe, disrupting lives, communities and businesses, and putting countries under considerable strain, Nestor Nestor Diculescu Kingston Petersen (NNDKP) has set up the COVID-19 – Legal & ...
more »

March 02, 2020 13:02
Local law firm RTPR and Allen & Overy have collaborated for 12 years under an association agreement, and from 2 March the two firms will continue to partner on domestic and international projects under a new relationship agreement. For loc...
more »

February 19, 2020 16:27
Austrian law firm Schoenherr announced that Madalina Neagu and Georgiana Badescu, who were previously local partners in the Romanian office of Schoenherr were promoted to the position of contract partner in the international structure of Schoenherr...
more »

January 29, 2020 12:27
Țuca Zbârcea & Asociații has launched the 2020 edition of the"Better Business in Romania", a user-friendly legislative guide covering 17 areas of law. "Better Business in Romania"compiles important pieces of information regarding the ...
more »

January 27, 2020 15:49
CEE Attorneys / Boanță, Gîdei și Asociaţii announced that Iulia Stănciulescu-Ilie joined the firm as Partner and coordinator of the commercial litigation and arbitration practice. Iulia is praised by peers in the legal community for he...
more »

January 22, 2020 14:39
Dentons, has hired seven lawyers to strengthen its Banking and Finance practice in Bucharest and across CEE. Partners Simon Dayes and Simona Marin and an additional five banking and finance lawyers joined Dentons over the last few months. This positions Dentons as one of the leading international Banking and Finance practice on the Romanian market, with a total of 16 lawyers, including three partners and two counsel. ...
more »

January 17, 2020 13:26
Wolf Theiss expands its competition practice by recruiting a new Partner, Anca Jurcovan, within its Bucharest team. Anca will coordinate and strengthen the competition practice of Wolf Theiss in Romania....
more »