Opinion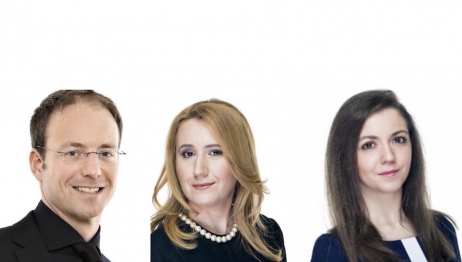 September 22, 2020 09:30
article by Volker Weiss, Partner, Office Managing Partner Brussels, Georgiana Bădescu, Partner and Cristiana Manea, Attorney at Law at Schoenherr si Asociatii The screening of foreign direct investments (FDIs) has been
more »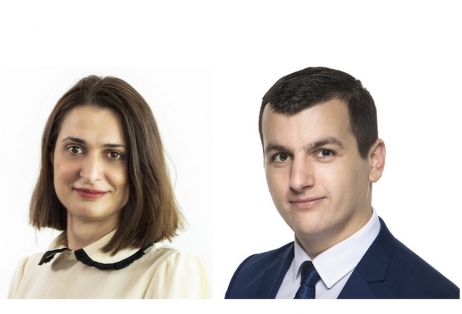 September 17, 2020 13:39
Following the European Commission's approval of Romania's state aid scheme to support small and medium-sized enterprises ("SMEs") and certain large enterprises affected by the COVID-19 pandemic, the Ministry of European Funds adopted the state aid
more »

September 15, 2020 14:12
Authors: Alexandra Manciulea (partner), Rebecca Marina (associate) On Friday, 11 September 2020, Law 196/2020 ("Law 196/2020") came into force to amend and supplement Law 297/2018 on the National Register for Movable Property Publicity and to...
more »

August 24, 2020 16:17
Authors: Ioan Dumitrașcu (partner), Roxana Trîmbițaș (associate), Filip & Company Kurzarbeit, which translates to "short-time work", is a solution applicable in special crisis situations. It came to being in Germany more than a century...
more »

August 14, 2020 18:09
article by Marta Popa, Senior partner, Voicu Filipescu Law no. 151/2020 for the amendment of Law no. 53/2003 – Labor Code was published in the Official Gazette of Romania no. 658/24.07.2020 and is i...
more »

July 09, 2020 15:19
Article by Ligia-Cecilia Popescu, Partner and Andreea Anton, Associate at Wolf Theiss Considering the current pandemic context several measures have been taken to avoid the risk of infection with COVID-19. The implementation of such measures is tw...
more »

June 28, 2020 07:23
by Ionut Serban, Tuca Zbarcea & Asociatii On 11 June 2020, the Romanian Government approved the Memorandum "General principles concerning the implementation of a support mechanism such as Contracts for Difference for the production...
more »

June 17, 2020 14:59
Article by Mădălina Mitan Managing Attorney at Law and Ionuţ Sava, Senior Attorney at Law, Schoenherr With growing expectations of a global recession generated by the COVID-19 pandemic, avoiding disruptions to the food supply ch...
more »

June 12, 2020 12:24
Article by Nicholas S. Hammond, Hammond-Partnership On 3rd June 2020, the Romanian Parliament passed a law meant to modify and amend the current Law no. 17/2014 on the sale and purchase of agricultural lands in Romania located outside the built-u...
more »

June 12, 2020 09:51
Article by Badescu Georgiana, Partner, Mona Banu Senior Attorney at Law and Cristiana Manea Attorney at Law, Schoenherr A draft Emergency Government Ordinance recently published on the Romanian Competition Counc...
more »