Real Estate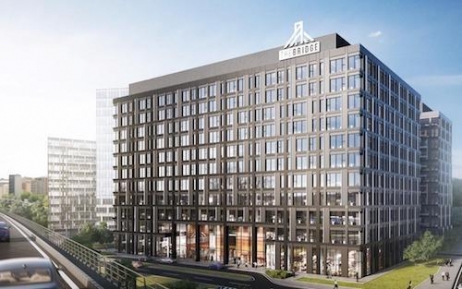 August 20, 2018 14:04
The law firm Popovici, Niţu, Stoica & Asociaţii assisted the buyer, namely Dedeman in taking over The Bridge project for an estimated transaction value of 200 million euros. The team of lawyers was led by Valentin Creata and Ioana Sampek, bot
more »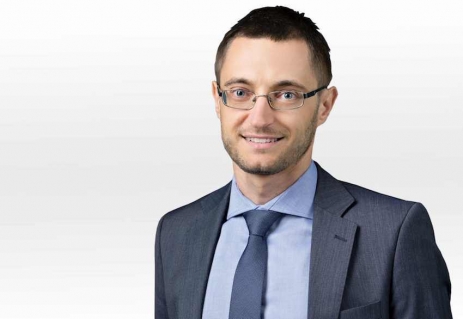 June 22, 2018 13:19
RTPR Allen & Overy has advised Mitiska REIM, through its local vehicle, in relation to the acquisition of a property located in Brasov, where a retail store is located. The transaction was structured as an asset deal and was signed at the end of May.
more »

May 16, 2018 11:43
Deloitte Romania and Reff & Associates, member of Deloitte Legal in Romania, have advised MAS Real Estate (through a subsidiary of PKM Investments S.á.r.l.) in the acquisition of Militari Shopping Center from Atrium European Real Estate in a transaction worth 95 million EUR, in line with the group's strategy of investing across the broader European market. The acquisition has been undertaken in terms of a long-term co-investment agreement that MAS has entered into with Prime Kapital....
more »

May 15, 2018 15:17
Law firm Bogaru Braun Noviello & Associates contributed to the entry of the French player ID Logistics on the Romania logistics market by offering legal assistance, our country becoming the 17thcountry in which the company is present....
more »

February 28, 2018 11:38
Reff & Associates, the law firm representing Deloitte Legal in Romania, has advised leading real estate developer NEPI Rockcastle in taking over the project of a commercial center to be built in downtown Sibiu from Primavera Development Group in a deal worth around 21 million euro....
more »

October 06, 2017 09:11
Albotă Law Firm has assisted the Belgian real estate developer Atenor with the legal matters related to the acquisition of a new site of approximately 11,600 sq.m located in the North-Western part of Bucharest, in the Expozitiei/Piata Presei Libere area. The site will allow Atenor to develop a new office project of approximately 44,000 m². ...
more »

August 29, 2017 10:15
Biriș Goran assisted Swiss investor Philippe Jacobs and Ibitol Group in the sale of Coresi Business Park to Immochan, one of the leading European real estate companies. The business park is located in Brașov on the former Tractorul facto...
more »

July 03, 2017 13:41
PeliFilip assisted Skanska in selling C building from Green Court Bucharest to Globalworth Real Estate Investments Ltd in a transaction worth 38 million euros. The law firm also provided legal assistance in previous transactions, where Skanska sold A and B buildings also to the real estate investment company founded by Ioannis Papalekas....
more »

June 19, 2017 09:50
The Bucharest office of regional law firm Schoenherr, has provided legal assistance in the transaction through which IULIUS Group, the developer and operator of IULIUS network of shopping malls, partnered with Atterbury Europe. The transaction regarded the creation of a 50/50 partnership between Atterbury Romania and Iulius Group for the operation of Iulius Mall Iasi, Iulius Mall Cluj, Iulius Mall Suceava, Iulius Mall Timisoara, the mixed – use urban regeneration project Openville Timisoara, as well as future development of similar projects in Romania....
more »

May 05, 2017 13:03
Subsequent to Hili Ventures taking over, in 2016, through its division Premier Capital, McDonald's local operations, this year the group made its entrance in the office building area, by acquiring ART Business Centre from FBC Exclusiv Company. Located in the affluent Nordului neighbourhood in northern Bucharest, the nine-storey property adds 18,600 square meters of gross leasable area to the group's international commercial real estate portfolio. ...
more »