Competition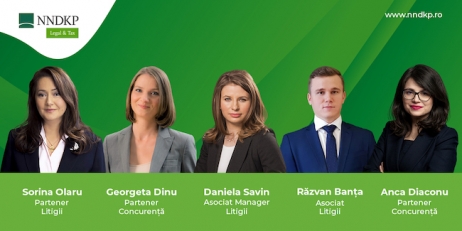 April 12, 2022 09:10
Nestor Nestor Diculescu Kingston Petersen (NNDKP) has obtained a major success, confirmed by a final decision of the High Court of Cassation and Justice (HCCJ), namely the annulment of a fine in excess of lei 24 million (approximately Euro 5 millio
more »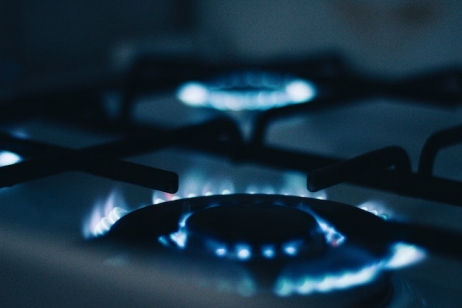 May 10, 2021 14:48
The Competition Council sanctioned the company Delgaz Grid SA, a member of the E.ON group, with a fine of about 30 million lei (approximately 6.1 million euros) for abuse of a dominant position on the market of services related to natural gas distr
more »

March 24, 2021 18:49
The Competition Council sanctioned with 6.9 million lei (approx. 1.4 million euros) six companies that offer public catering services (food & beverage) inside the Henri Coandă Bucharest International Airport for setting prices. Henri Coandă ...
more »

November 23, 2018 15:06
The Romanian Competition Council approved Chimcomplex's 127 million EUR takeover of assets of the petrochemical plant Oltchim S.A. Maravela|Asociații team that assisted Chimcomplex with the notification and Competition Council's review consis...
more »

March 23, 2016 23:21
Aegon Societate de Administrare a unui Fond de Pensii Administrat Privat S.A. (AEGON) along with other managing companies of mandatory private pension funds (Pillar II) were sanctioned by the Council of Competition for an alleged allocation of customers. RTPR Allen & Overy, the representative law firm of AEGON in this situation, managed to obtain in court a reduction with over 80% of the fine imposed. In the first instance, The Bucharest Court of Appeal annulled the fine. ...
more »

October 08, 2014 18:36
The Competition Council has imposed financial sanctions on 11 media companies, the fines amounting to about 3.2 million euro (14.5 million lei). Brand Programming Network, B.V. McCann-Erickson, Groupm Media Operations, Initiative Media, Mediaedgecia Romania, Mindshare Media, Opti Media, Starcom Mediavest Group, United Media Services, Zenith Media Communications are the companies affected, according to a press release of the competition authority....
more »

September 29, 2014 10:10
While the watchdog of democracy seems to have lost its defining qualities over the years, its equivalent in the economy sector, the Competition Council, confirms its status through consistent work meant to ensure compliance with competition regulations so as to maintain the proper functioning of the economic environment. "Indeed, Romania's watchdog has a positive and active track record in ensuring a normal competitive environment. The authority is acknowledged by the business environment, as well as other governmental institutions as making an important contribution to the efficiency of the national competitive environment", says Raluca Vasilache, Partner of Tuca Zbarcea & Asociatii. ...
more »