Banking - Finance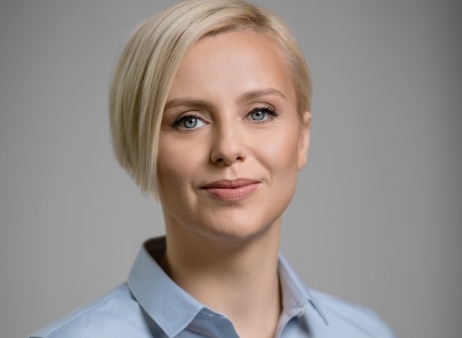 November 29, 2023 13:40
Dentons has advised CEC Bank on raising over €162 million through a tap of its February 2028 senior non-preferred MREL Eligible Notes, issued in February 2023. The placement brings the aggregate size of the tapped issue to € 281.9 million, with t
more »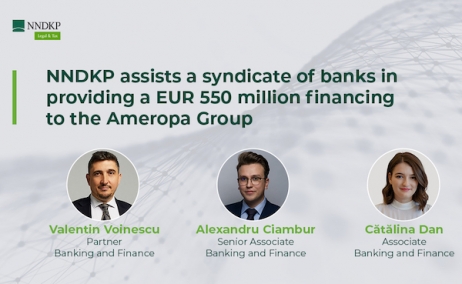 August 07, 2023 10:25
Nestor Nestor Diculescu Kingston Petersen (NNDKP) has assisted a syndicate of banks in providing EUR 550 million in financing to the Swiss group Ameropa, which owns some of the largest local agribusiness companies - Azomures, Romania's largest fert
more »

May 30, 2023 13:21
Dentons advised Dawn Capital, a London-based venture capital fund on its investment into Flow.AI, one of the largest European Series A financings this quarter. Headquartered in the US, and with subsidiaries across Europe, Flowx.AI has raised...
more »

May 16, 2023 07:31
Dentons advised a consortium of banks comprised of Banca Comerciala Romana S.A., BRD – Groupe Société Générale, and Raiffeisen Bank S.A., on the issuance and private placement by the Bucharest Municipality of bonds with a total nominal value ...
more »

May 02, 2023 08:16
The Capital Markets lawyers of Clifford Chance Badea, the local office of Clifford Chance, have been involved in deals with a combined value of over EUR 15 billion in the past 12 months, advising on all major mandates launched in Romania, as well a...
more »

April 21, 2023 16:00
Clifford Chance Badea advised the bank syndicate coordinated by Banca Comercială Română S.A. in connection to a new syndicated loan facility of USD 531.8 million, which can be increased up to USD 600 million, for the companies of KMG Intern...
more »

April 21, 2023 13:01
Wolf Theiss acted as legal advisor to Erste Group Bank AG and Raiffeisen Bank S.A. in their capacity as lenders of a EUR 200 million, 5-year term, secured green loan granted to NEPI Rockcastle, Romania's largest shopping centre investor and de...
more »

April 12, 2023 17:13
Dentons advised NEPI Rockcastle on a secured, green, real estate financing of €200 million made available by Erste Group Bank AG and Raiffeisen Bank SA. NEPI Rockcastle is the largest investor and developer of shopping centers in Central and East...
more »

March 17, 2023 04:56
Nestor Nestor Diculescu Kingston Petersen (NNDKP) has assisted OTP Bank Romania and OTP Group in a EUR 57.80 million financing for Exigent Property Investment SRL to fund the development of phase 5 of Exigent Plaza Residence, the largest residentia...
more »

March 06, 2023 07:43
Wolf Theiss advised the Belgian-based property developer SPEEDWELL in relation to obtaining a green loan of EUR 24.3 million and RON 17.6 million for the development of two residential buildings in Timisoara, Romania, located on the banks of t...
more »