Banking - Finance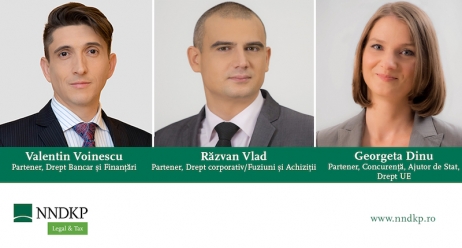 May 12, 2021 18:25
Nestor Nestor Diculescu Kingston Petersen (NNDKP) successfully assisted the AAylex Group, majority owned by entrepreneur Bogdan Stanca and one of the largest players in Romania in the food industry, in contracting funding to expand the group in Rom
more »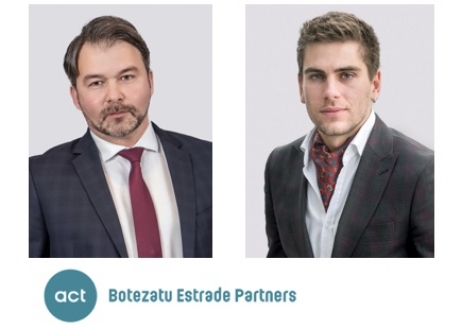 May 04, 2021 09:32
The seed financing round which raised EUR 380,000 was led by Cleverage Venture Capital and also included an equity crowdfunding round on Seedblink platform, as well as two angel investors from Growceanu network. OncoChain was founded in 2019 by tw
more »

April 28, 2021 11:03
The law firm of CEE Attorneys/Boanţă, Gîdei şi Asociații advised Sparking Capital, the lead investor who coordinated the 600,000 euro financing granted to the Romanian start-up ProductLead, the innovative integrated digital platfrom for market...
more »

April 26, 2021 10:46
DLA Piper assisted HYPO NOE LANDESBANK FÜR NIEDERÖSTERREICH UND WIEN AG (Hypo Noe) with the extension of a EUR16.6 million multi-tranche real estate loan facility to the owner and operator of a number of retail shopping centers in Romania. The Bo...
more »

April 09, 2021 11:57
Law firm Clifford Chance has provided legal advice to a syndicate of international banks in relation to the initial public offering and listing of CTP N.V. on the Euronext Amsterdam exchange, a transaction valued at EUR 854 million. The syndicate ...
more »

April 07, 2021 18:16
Wolf Theiss acted as legal advisor to Erste Group Bank AG in relation to a total EUR 123 million financing granted to Mitiska REIM, the leading specialist investor in European retail parks and convenience centres, for the purpose of refinancing its...
more »

April 02, 2021 12:15
PeliPartners assisted Mitiska REIM Group with refinancing its entire retail park portfolio in Romania for an aggregate loan value of EUR 123 million. The three refinancing facilities were granted by Erste Group Bank AG, with Banca Comercială Româ...
more »

March 31, 2021 13:11
Nestor Nestor Diculescu Kingston Petersen (NNDKP) was part of the international team of lawyers that provided CTP assistance in connection with the initial public offering for listing the company on the Euronext exchange in Amsterdam. NNDKP acted a...
more »

March 03, 2021 12:40
In the factory located in Roman, Neamt County, AMF-Bruns will manufacture laser parts and welded assemblies for conveying systems and for the automotive industry as a supplier for European and worldwide customers. The greenfield investment a...
more »

February 19, 2021 19:13
Early Game Ventures Investment Fund led a new round of funding for the Questo urban exploration game platform. With the participation of Sparking Capital, the investment worth 1.5 million dollars is the second that the two funds grant to the local st...
more »