Banking - Finance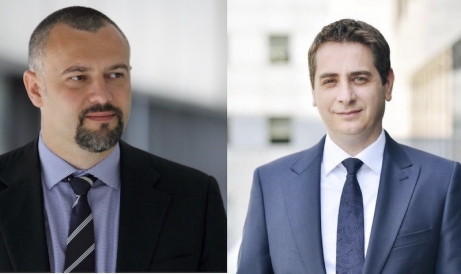 February 07, 2019 13:21
Deloitte Romania and Reff & Associates, assisted Patria Bank in the sale process of a portfolio of debts worth a total of 502 million lei to KRUK. The portfolio put on sale was segmented in two installments, each sold as a result of a dedicated competitive buyer selection process.
more »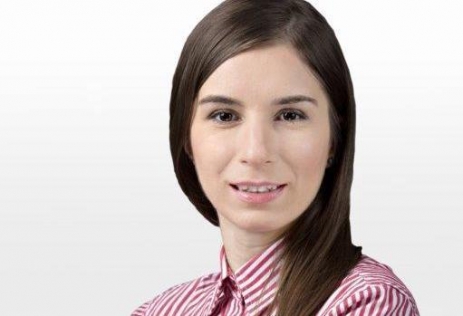 January 25, 2019 11:15
Allen & Overy's Bucharest and Bratislava offices have advised a syndicate of banks made up of Raiffeisen Bank International and Raiffeisen Bank Romania as coordinators and Raiffeisen Bank International, Banca Transilvania, UniCredit Bank, Gar
more »

December 12, 2018 16:12
A multi-jurisdictional Dentons team has advised the Special Investments Group of Credit Suisse AG on the €30 million financing for Chimcomplex's acquisition of certain assets owned by Oltchim. The financing was completed in parallel with a credit extended by VTB Bank. The combined value of the transaction is €164 million. With the acquisitions, Chimcomplex is now one of the most important chemical manufacturers in Romania....
more »

December 04, 2018 15:44
Dentons has advised the syndicate of four banks formed by Bank PekaoS.A., Česká spořitelna, a.s., PKO BP and ING Bank Śląski on the successive financing of AmRest Group. On October 1, 2018, the parties signed an amendment to the facilitie...
more »

November 02, 2018 13:31
Ţuca Zbârcea & Asociaţii offered legal assistance services to the bank syndicate and the team of lawyers included Mihai Dudoiu, Partner, Cătălin Georgescu, Managing Associate and Sergiu Negreanu, Attorney-at-Law.The MedLife Board of Directors si...
more »

June 11, 2018 14:10
Clifford Chance Badea, the local office of global law firm Clifford Chance, has advised BNP Paribas Leasing in the acquisition of shares in two Romanian companies from German-based group IKB that is exiting the local market. The deal involv...
more »

April 04, 2018 14:17
Banca Transilvania became the owner of the majority shareholding (99.15%) owned by Eurobank Group at Bancpost, respectively of the shares held in ERB Retail Services IFN and ERB Leasing IFN. With the completion of the transaction between Eurobank Group and BT, the integration of these entities into the Banca Transilvania Financial Group begins....
more »

April 02, 2018 09:23
RTPR Allen & Overy has advised European Bank for Reconstruction and Development (EBRD) and ING Bank N.V. Amsterdam - Bucharest Branch (ING Bank Romania) in a 96 million Euro financing for CTPark Bucharest logistics park located on the A1 Bucharest-Pitesti motorway and owned by CTP Group, one of the most active investors in industrial and logistics spaces in Romania. ...
more »

March 01, 2018 14:22
While non-performing loan portfolio disposals picked up in 2016 with just over EUR 7 billion face value of completed deals in the CEE region (based on publicly available deal information), the enhanced debt sales market activity continued in 2017, according to the sixth edition of Deloitte's report on non-performing bank loans (NPL)....
more »

February 16, 2018 15:15
RTPR Allen & Overy has advised Purcari Wineries Public Company Limited on its IPO and admission to trading on the Bucharest Stock Exchange. The RTPR Allen & Overy capital markets team was led by Loredana Chitu (Boeru) (Counsel) and Mihai Ristici (Partner), further comprising capital markets specialists Vlad Druta and Marina Giurgica and a team of corporate lawyers consisting of Victor Rusu, Cezara Popescu, Diana Dimitriu and Roxana Ionescu. Purcari Wineries, a leading CEE wine producer, listed on the Bucharest Stock Exchange, under the WINE symbol, following a successful IPO of 49% of its shares....
more »