Banking - Finance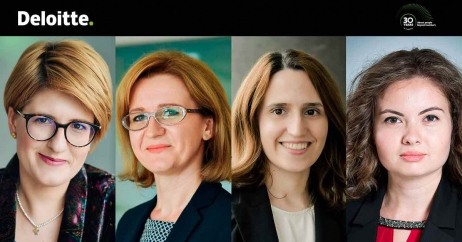 May 10, 2022 15:10
Reff & Associates and Deloitte Romania provided assistance to Studium Green, the real estate developer from Cluj owned by businessman Dorin Bob, in the acquisition of a portfolio of 100 buildings and properties from Imm
more »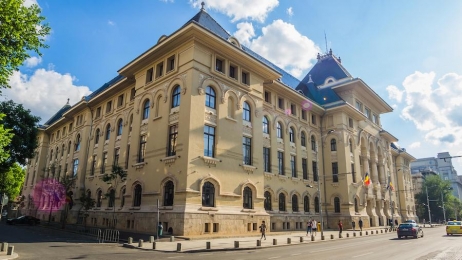 May 09, 2022 21:19
Dentons assisted BRD – Groupe Société Générale and Raiffeisen Bank Romania acting as underwriters in the private placement of the municipal bond issue with a total nominal value of RON 555 million (approximately EUR 110 million) meant to refi
more »

May 09, 2022 21:01
NNDKP assisted Marcos Provit, a local pharmaceutical services network, in issuing cross-border corporate bonds worth 8.5 million euros through private placement, under the coordination of the Polish private debt fund CVI. The transaction aims at t...
more »

May 04, 2022 13:25
Filip & Company law firm advised alongside Linklaters LLP a syndicate of banks including UniCredit Bank and Raiffeisen Bank as Coordinating Banks, Bookrunners, Mandated Lead Arrangers and Lenders and Banca Comercială Romana, ING Bank and OTP B...
more »

May 02, 2022 12:28
Clifford Chance Badea has advised Green Group in relation to a multijurisdictional financing of EUR 127 million, from a syndicate of banks including Banca Comercială Română S.A., ING Bank N.V., OTP Bank Romania S.A., Raiffeisen Bank S.A. an...
more »

April 19, 2022 19:54
Deloitte Romania assisted Romgaz, the largest natural gas producer in Romania, owned 70% by the Romanian state, in obtaining the 325 million euros loan from Raiffeisen Bank. The loan will be used to partially finance the takeover of Exxon Mobile Ex...
more »

April 04, 2022 15:53
Dentons, the world's largest law firm, assisted Romgaz in contracting a €325 million loan facility to partially finance its acquisition of shares in ExxonMobil Exploration and Production Romania Limited (EMEPRL). Raiffeisen Bank grant...
more »

April 04, 2022 15:49
Dentons assisted a consortium of four domestic and international banks —Raiffeisen Bank S.A., Alpha Bank Romania S.A., Raiffeisen Bank International AG and Alpha Bank A.E. — on EUR 125 million green loan facility for six commercial real estate ...
more »

April 04, 2022 15:45
Wolf Theiss acted as legal advisor to Raiffeisen Bank in relation to a EUR 325 million credit facility granted to S.N.G.N. Romgaz S.A., the largest gas producer in Romania. With this credit facility, Raiffeisen Bank Romania provides Romgaz&nbs...
more »

March 14, 2022 15:48
PeliPartners assisted Anchor Group with respect to the financing of its retail and office business in Romania for a EUR 80 million loan granted by Banca Transilvania. PeliPartners's involvement included tailoring the LMA type fa...
more »