Banking - Finance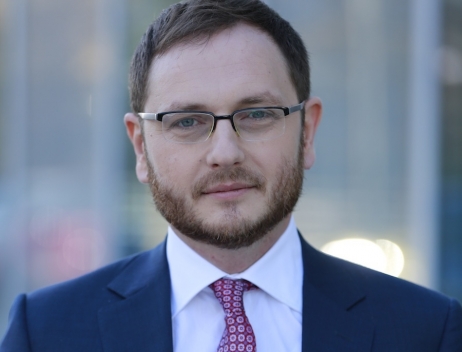 February 10, 2020 16:23
Filip & Company Law Firm assisted RCS & RDS and Digi Communications N.V. in issuing two series of senior secured bonds totalizing EUR 850 million, in one of the largest bond issues by a Romanian issuer. The first bond issue amounted to EUR 450 million with a 2.5% interest per year, maturing in 2025, while the second bond issue amounted to EUR 400 million with a 3.25% interest per year, maturing in 2028.
more »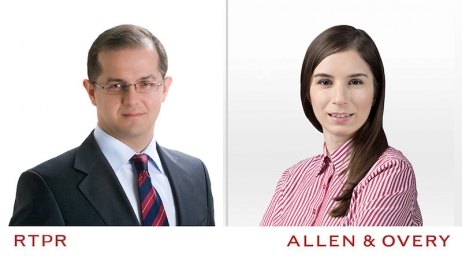 December 11, 2019 12:23
Allen & Overy has advised Powszechna Kasa Oszczędności Bank Polski S.A. (PKO Bank Polski) on the PLN73 million and EUR5.5 million financing granted to Polski Bank Komórek Macierzystych S.A., a stem cells bank based in Poland and the lar
more »

December 11, 2019 12:18
Mitiska REIM operates 26 retail parks in Romania, which is the largest portfolio of parks for a single operator in Romania, with a total area of 110,000 square meters. Mitiska REIM manages the Romanian portfolio on behalf of two funds, First Retail...
more »

December 06, 2019 14:17
Nestor Nestor Diculescu Kingston Petersen (NNDKP) assisted Raiffeisen Bank România in a tripartite transaction whereby Banca Comercială Română, BRD Group Societe Generale and Raiffeisen Bank România will have equal ownership rights of 33.3% in C...
more »

December 06, 2019 14:13
RTPR Allen & Overy has advised Autonom Services S.A., the most important independent player on the operational leasing and rent-a-car markets in Romania, in relation to the first issue of corporate bonds that starts trading today on the regulated mar...
more »

December 04, 2019 14:01
Stratulat Albulescu Attorneys at Law has advised Niro Investment Group, a fully privately owned Romanian group of companies with over 25 years of expertise in investments, development and asset management, on the completion of a financing amou...
more »

October 21, 2019 17:00
Nestor Nestor Diculescu Kingston Petersen (NNDKP) advised a joint venture between Allianz Real Estate, the dedicated real estate investment manager within the Allianz Group, and VGP, a leading pan-European developer, manager and owner of high-quali...
more »

October 08, 2019 15:12
Dentons advised Raiffeisen Bank International AG and Raiffeisen Bank SA in connection with a €34 million facility agreement granted to VGP Park Timisoara SRL to refinance an industrial project, including four prime logistic buildings in Timis. ...
more »

July 15, 2019 16:04
NNDKP has successfully assisted a syndicate of Banks comprising Banca Comerciala Romana SA (BCR) and Raiffeisen Bank SA as joint Initial Mandated Lead Arrangers, Bookrunners and structuring banks together with ING Bank N.V. Amsterdam – Bucharest ...
more »

May 23, 2019 14:36
Clifford Chance Badea, the local office of global law firm Clifford Chance, has advised NE Property B.V. in relation with the implementation of the EUR 1.5 billion Guaranteed Euro Medium Term Programme guaranteed by NEPI Rockcastle plc, as well as ...
more »