FILIP & COMPANY
Address:
2 Gara Herastrau Street, Equilibrium Building, 11th Floor, 2nd District, Bucharest, RO-020334, Romania
E-mail:
office@filipandcompany.com
Web:
www.filipandcompany.com
Most senior representative:
Cristina Filip, Managing Partner
No. of local partners:
10
No. of lawyers:
70
Year founded in Romania:
2019
Offices in Romania:
Bucharest
Partners and heads of practice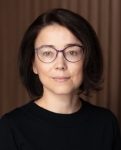 Cristina Filip, Managing Partner
Cristina Filip has a broad expertise in M&A transactions and corporate matters, representing clients in complex high-profile deals, multi-lawyered partnerships and large restructurings across various sectors, including financial services, energy and natural resources, media and automotive. Energy is a key area for which Cristina is recognised as leading legal expert.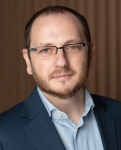 Alexandru Birsan, Partner, Head of Corporate and M&A Department
Alex's main areas of focus are mergers and acquisitions (including private equity transactions) and capital markets. His background includes diverse experience in other areas such as privatisations, telecommunications and IT, real-estate, project financing, energy and banking. Previously Alex has worked for seven years in the Bucharest, London and Paris offices of a Magic Circle firm and has acted on projects in a large number of jurisdictions in CEE, CIS as well as Western Europe.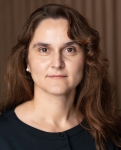 Alina Stancu Birsan, Partner, Head of Finance & Banking Department
Alina heads the Finance department and the Energy and Projects practice of Filip & Company. She advises sponsors, lenders, equity investors, lenders and contractors on a wide range of matters (including financing transactions, acquisitions and mergers, joint ventures, regulatory, structuring and contractual matters). Her experience covers sectors such as financial services energy and infrastructure, where she advised on some of the most noteworthy deals in the sector.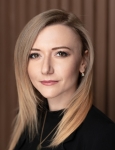 Alexandra Manciulea, Partner
Alexandra has advised clients in complex multijurisdictional finance transactions, restructuring deals, banking regulatory matters, as well as in high profile acquisitions carried out in the financial sector and some of the most significant transactions related to sale of performing and non-performing loan portfolios. Before joining Filip & Company, Alexandra has worked in the Bucharest office of a Magic Circle law firm.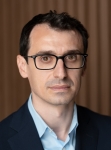 Catalin Suliman, Partner, Head of Competition Practice
Catalin is providing the entire spectrum of day-to-day advice on competition matters, overseeing competition trainings and mock dawn raids. Prominent competition-related matters include assisting a leading oil and gas group in EU and local cases, leading IT company in a complex bid-rigging case, as well as assisting one of the largest telecom operators in several investigations, some finalized with the application of the first commitments procedure in the telecom sector. Catalin has also been involved in competition proceedings in other industries.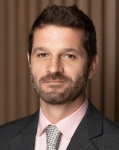 Catalin Alexandru, Partner, Head of Dispute Resolution
Catalin has brought together some of the brightest and dedicated legal minds to form the fastest-growing Dispute Resolution practice in Romania. He coordinates a number of mandates with the potential to open up new markets and trade routes for Romanian undertakings.Highlights include representing RCS & RDS in its unprecedented challenge against the monopoly of several power distribution companies, Hidroelectrica in court proceedings in defence of its right to directly export energy in the EU and the financial services regulator in defense of its decision to institute special administration proceedings against the largest Romanian insurance company.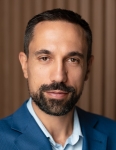 Ioan Dumitrascu, Partner, Head of Commercial Department
Ioan's main specialisations are Employment law, Corporate/M&A and commercial contracts. He gained also extensive experience in private equity deals, restructuring and insolvency and public procurement. Ioan has assisted clients concluding successful deals in automotives, energy, retail, food&consumer goods, pharma, telecom, financial services or IT. Highlights include the acquisition by a major international car manufacturer of a plant in Romania,the restructuring of a multinational industrial company employing thousands of employees in Romania,reorganization of the remuneration system and of the labour relationships or the 3.75 billion Euro sale of the largest Romanian bank.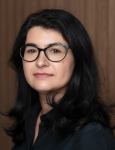 Ioana Roman, Partner, Head of Real Estate Department
Ioana's main specializations are real estate, projects & infrastructure and public procurement. Her expertise includes structuring of complex transactions from acquisitions to exits, development and financing of real estate projects, leasing, private-public partnership in real estate projects, infrastructure projects, health and safety regulations, arbitration and general litigation, commercial contracts, as well as various regulatory matters related to development of real estate and wind farm projects.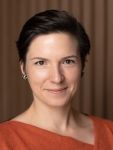 Eliza Baias, Partner
Eliza's main practice areas are corporate and M&A, capital markets and banking. Eliza has advised on corporate, financing and regulatory matters on some of the most complex transactions on the Romanian market in recent years.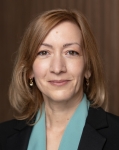 Raluca Puscas, Partner
Raluca's main practice areas are banking & finance and commercial. Her area of expertise includes complex projects such as the authorization of banks and financial/payment institutions, insurance and pension funds regulatory advice, restructuring and transfer of business projects. In addition, Raluca has provided legal advice to the clients in projects related to data protection, consumer protection, intellectual property, media & telecom and competition.
List of the most representative projects
Corporate and M&A
Assisting the National Bank of Greece (NBG) in concluding a share deal with EximBank regarding NBG's 99.28% participation in Banca Romaneasca (the largest acquisition on the Romanian banking market in 2019).
The firm offered assistance in connection to the sale of shares in several Romanian companies, held by Arcelor Mittal, a multinational steel manufacturing corporation headquartered in Luxembourg. The assistance included due diligence analysis in connection with the Romanian subsidiaries and local transactional assistance.
The law firm is assisting Alexander Barbut, Thomas Barbut and Marcel Barbut in the process of selling the shares held within Adeplast, one of the biggest Romanian construction materials producers, to the Swiss group Sika AG, one of the major players in the global market of chemical building materials.
Assisting Banca Transilvania in the acquisition of 100% of the share capital of Microinvest, a company specialised in financing microenterprises and the leader of the non-banking financial institutions market in the Republic of Moldova.
Banking
The law firm assisted RCS&RDS, one of the leading media and telecommunication companies in Romania, in connection to an €250 million syndicated bridge facility agreement concluded between RCS & RDS, as borrower and original guarantor, Digi Tavkozlesi es Szolgaltato Korlatolt Felelossagu Tarsasag, as borrower and original guarantor, Digi Communications N.V., as original guarantor and original borrower and Invitel Tavkozlesi Zrt, as original guarantor, and Citibank Europe plc, Romanian Branch, ING Bank N.V. Amsterdam, Bucharest Branch, Unicredit Bank, as original lenders and ING Bank N.V. as facility agent for the purpose of financing the acquisition of certain radio broadcasting licences in Hungary and Romania.
Advising the Romanian Ministry of Public Finance on the continuous update of their 41 billion EMTN programme and the carrying out of various trades based on the programme, as follows: (i) a new Eurobond issue in April 2019 which attracted €3 billion from international markets; (ii) a new Eurobond issue in July 2019 which attracted €2 billion from international markets; (iii) a new Eurobond issue in January 2020 which attracted €3 billion from international markets; and (iv) a new Eurobond issue in May 2020 which attracted €3.3 billion from international markets.
Assisting Banca Transilvania in the execution of the transaction for the acquisition of 100% of the share capital of Microinvest, a company specialised in financing microenterprises and the leader of the non-banking financial institutions market in the Republic of Moldova.
Real Estate
Assisting Centrul Medical Unirea, one of the leading private healthcare providers in Romania operating under the brand "Regina Maria", in relation to the acquisition of an integrated network of a regional private health hospital and satellite clinics, by way of a complex transaction entailing both a share deal and asset deal. The firm assisted the client throughout the entire process of the transaction, which also included a full title due diligence on all real estate properties and on real estate permitting aspects.
Assisting Magnet Development, a leading residential developer in Romania, in connection with the development of the largest green luxury residential project, Amber Forest, in Bucharest.
Assisted LafargeHolcim group, one of the world leaders in the building materials industry, in the acquisition of Somaco Grup Prefabricate, one of the largest precast concrete manufacturers in Romania. The project involved, among other, thorough complex analysis with respect to title on land and constructions and related real estate permitting aspects over approx. 30 real estate properties located in 6 secondary cities in Romania.