Litigation

March 30, 2023 17:08
Țuca Zbârcea & Asociații has obtained, for an optics company, a final judgment of the Supreme Court on the full refund of VAT collected unlawfully based on a rate wrongly imposed by the Romanian State. Refunded amounts will also include
more »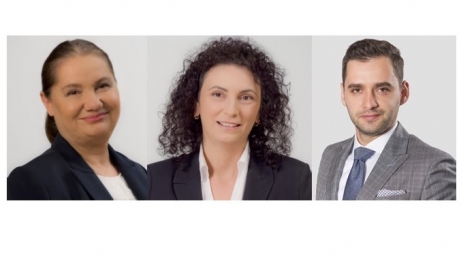 February 20, 2023 14:23
The Bucharest Court of Appeals has recently decided to refer several questions to the Court of Justice of the European Union for a preliminary ruling on the interpretation of the EU law to clarify the lawfulness of the electrical energy production
more »

February 07, 2023 09:01
Reff & Associates | Deloitte Legal has obtained from the High Court of Cassation and Justice (HCCJ) the annulment of approximately RON 10 million interest rates imposed by the national authorities to a multinational company operating in the con...
more »

December 14, 2022 16:57
Ijdelea & Associates successfully assisted a major player in the oil & gas industry in obtaining a final ruling against the National Agency for Fiscal Administration (ANAF) granting in full the client's claim for payment of interest for t...
more »

November 29, 2022 06:30
Nestor Nestor Diculescu Kingston Petersen (NNDKP) successfully represented ENEL (E-Distributie Banat) in a complex tax dispute relating to the possibility of taxpayers deducting the value of tax depreciation for tangible assets (electricity grid co...
more »

November 14, 2022 14:10
RTPR competition team made of Valentin Berea, Roxana Ionescu, Andrada Rusan, Petrus Partene and Laura Costea, together with their colleague Attila Komives (Allen & Overy) contributes to the creation of EU law ...
more »

October 05, 2022 07:22
Reff & Associates| Deloitte Legal obtains, in the administrative appeal stage with the Ministry of Finance, a favorable solution for a taxpayer operating in the agribusiness sector, namely the annulment of a tax decision issued during a tax ins...
more »

September 28, 2022 08:44
ZRVP wins ICC arbitration dispute for OMV Petrom, with the arbitral tribunal rejecting in full claims of approximately USD 18 Million. The amount claimed by the opponent was an alleged difference in price which would have been due under the co...
more »

May 23, 2022 20:24
Zamfirescu Racoți Vasile & Partners (ZRVP) provided legal assistance to 45 survivors and persons close to the Colectiv Club victims, in one of the largest and most complex pro bono projects carried out in Romania by a law firm. The team of a...
more »

May 09, 2022 20:59
Popescu & Asociatii wins in court a complex file for its client, Sometra SA, part of Mytilineos Holdings, the world leader in the industrial and energy sector, having as object the closure of one of the 68 landfills for which Romania has b...
more »