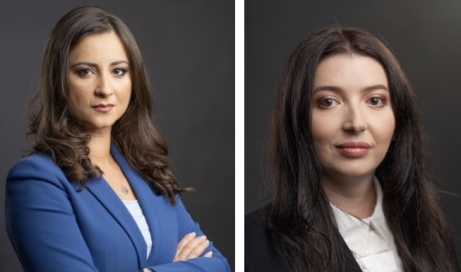 Monia Dobrescu and Madalina Trifan, Musat & Asociatii
Musat & Asociatii advised HAVI Logistics SRL, one of the major players in the logistics services sector, on the sale of its distribution centre (buildable land and warehouse/offices), located in Bucharest, 1st District, having an area of approx. 10,000 sqm, to a company part of Redport Capital group, an important local residential developer. The property is intended to be further developed as residential area, similar to the investment on a neighboring property also owned by Redport Capital.
"There is a long-standing relationship between our firm and HAVI group, allowing us to have a good understanding of the client's requirements and its business strategy. Last year, it was a joint effort to close this deal, for which we thank all parties involved and we are looking forward for more successful transactions to come." declared Monia Dobrescu, Partner Musat&Asociatii.
HAVI Logistics is part of the HAVI Group, a major player in the operation and management of sustainable supply chains of leading brands, with more than 48 years of experience.
Musat & Asociatii team was coordinated by Partner Monia Dobrescu and Managing Associate Madalina Trifan.