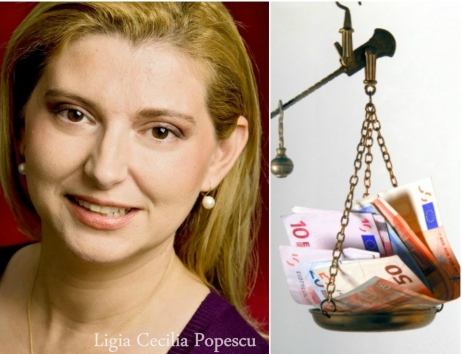 Ligia Cecilia Popescu, Partner and Head of the Litigation, Arbitration and Public Procurement Department within Wolf Theiss & Asociatii discussed about the key aspects in attracting European funds during a specialized conference organized by the Commercial Section of the Embassy of Austria in Romania.
"Considering the general macroeconomic outlook, the weak administrative capacity has a potential negative impact on Romania's overall development in the long term. Therefore, the implementation of a consistent strategy aimed at improving the administrative capacity should be a priority of policymakers", stated Ligia Cecilia Popescu.
Her presentation, "Key elements in achieving performance in absorbing EU funds – a business perspective", provided a legal perspective on the main issues which had previously lead to a poor absorption of EU funds, as well as potential solutions to improve the process. She explained that the absorption of EU funds is in fact a fundamental tool for offsetting the inconsistency in development and convergence gap with respect to EU Member-states.
Hence, Ligia Cecilia Popescu emphasized the necessity of eliminating corruption, including conflicts of interest and rigging auctions, also pointing out that projects supported through EU funds are governed by the same principles corresponding to public procurement: transparency, non-discrimination, fair treatment, mutual recognition, proportionality, taking responsibility, efficiency of public spending.
Wolf Theiss is a leading law firm in Central, Eastern and South-Eastern Europe with offices in Romania and other 13 countries in the region. Headquartered in Vienna, Wolf Theiss's international team comprises 340 lawyers with a wide expertise including Banking & Finance; Business Crime; Capital Markets; Competition & Antitrust; Compliance; Corporate/ Mergers & Acquisitions; Dispute Resolution; Employment Law; Energy & Renewables; Infrastructure; Intellectual Property & Information Technology; International Arbitration; Investment Funds; Life Science; Real Estate & Construction; Regulatory & Procurement; Retail and Tax.