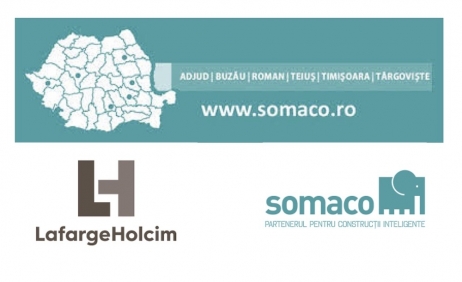 Holcim Romania and Oresa signed the contract for the purchase of 100% of the shares of Somaco Grup Prefabricate. The acquisition is subject to regulatory approvals by the Romanian Competition Council.
Popovici, Nițu, Stoica & Asociații advised the Swedish investment fund Oresa on the sale of Somaco, one of the leading precast concrete producers in Romania, to LafargeHolcim.
PNSA team led by Partner Silviu Stoica along with Managing Associate Vlad Ambrozie, also included Associate Ruxandra Petcu.
Holcim Romania was assisted by Filip & Company and Mazars consultants, and Oresa was assisted by KPMG and the law firm Popovici, Niţu, Stoica & Asociaţii (PNSA).
Oresa is a regular client of PNSA M&A practice for almost 15 years. PNSA advised Oresa since 2004, including on the sale or acquisition of La Fantana; Fabryo Corporation; RTC Proffice Experience; Romanian Business Consult; G&D Teius; Blue Coffee; Atlas Paints; but also, on the acquisition of Somaco in 2008.
Somaco operates five concrete precast factories in Teius, Timisoara, Targoviste, Buzau, and Roman, as well as an AAC (autoclaved aerated concrete) factory in Adjud. The company has a strong portfolio of precast solutions for industrial, logistic and commercial building structures, for infrastructure (bridges, tunnels, subway rings) and for wastewater systems. Somaco reported a consolidated turnover of EUR 56 million in 2018 and employs 750 people.
Somaco developed as a result of investments started in 2008 by the private-equity firm Oresa, which acquired the six factories in stages and enrolled in an ambitious program of refurbishment, capacity increase and quality upgrade.