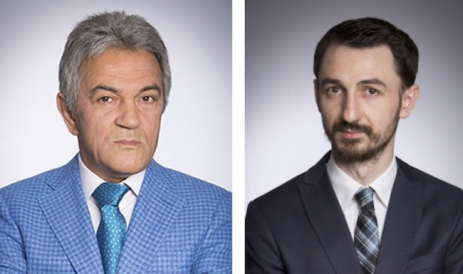 Gheorghe Muşat, Senior Partner and Paul Buta, Partner Muşat & Asociaţii
Muşat & Asociaţii Law Office advised investment fund Penta Investments in the acquisition of the A&D Pharma pharmaceutical group by the Dr.Max international pharmacy chain, while law firm RTPR Allen & Overy has advised the shareholders of A&D Pharma on the sale, as reported here by Which Lawyer.
The transaction, the value of which has not been disclosed by the parties involved, will be finalized after the approval of the Competition Council.
The Muşat & Asociaţii team involved in the project was coordinated by Mr. Gheorghe Muşat, Senior Partner, seconded by Răzvan Stoicescu, Partner and Adrian Danciu, Senior Associate. Concerning the competition component and the life sciences of the transaction, the team was coordinated by Paul Buta, Partner. The team included Dan Minoiu, Manuela Lupeanu and Razvan Pele, Managing Associates at the Muşat & Asociaţii Law Firm.
Josef Zíma, M&A Manager Dr. Max said: "The transaction really benefited from the quality of legal services offered by Muşat & Asociaţii, and the team, from which we mention Răzvan Stoicescu and Adrian Danciu, proved rigor, and constructive thinking throughout the process."
"We are honored to have been with Penta Investments in this transaction that strengthens the position of the Dr.Max Group as a leader in the pharmaceutical market and we thank our client for our confidence," said Mr. Gheorghe Muşat, Senior Partner at Muşat & Asociaţii Law Firm and Transaction Coordinator.
The Dr.Max Pharmaceutical Group currently operates more than 1300 pharmacies in Central and Eastern Europe and is owned by Penta Investments, a Central European investment fund founded in 1994. In addition to the health sector, the fund also carries out activities financial services, production, retail, real estate development and media.