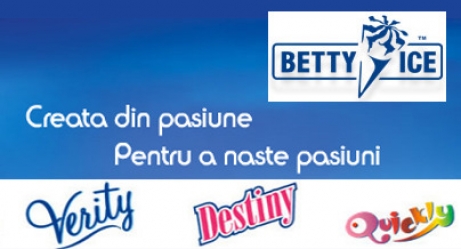 Deloitte Romania assisted Unilever, a leading food, personal care and cleaning agents provider, in the acquisition of the largest local ice cream producer, Betty Ice, run by the entrepreneur Vasile Armenean. Unilever entered the local ice cream market in 2009, by launching the global brand Algida and by acquiring the Napoca brand. With the acquisition of Betty Ice, Unilever now consolidates its market leader position.
A mixed Deloitte Romania team of financial and tax advisory experts was involved in several phases of the Betty Ice acquisition, from due diligence, structure and negotiation, to the closing of the agreement.
"It was a pleasure working with Deloitte. During the entire process, we have been supported by a strong financial and tax team and benefitted from their business expertise. Their flexibility, openness and focus on service have been exceptional," said Cristian Ungureanu, Financial Director, Unilever South Central Europe.
The Deloitte Romania financial advisors teamwas headed by Radu Dumitrescu, Transaction Support Services Partner,and included other five experts, among which Ioana Boca, Assistant Director, Marina Nicola, Manager, and Crina Ciudin, Senior Associate.
"This transaction is a milestone for this year's M&A market, through its size and complexity. The whole team involved in the process showed real project management skills, as well as the experience and the expertise needed for the transaction to close successfully," stated Radu Dumitrescu, Transaction Support Services Partner, Deloitte Romania.
The tax experts team was headed by Camelia Malahov, Direct Tax Manager, and Andreea Geacu, Senior Manager within the Tax Department.
"I would like to congratulate the multidisciplinary team of consultants from both Deloitte and Unilever working on this project, whose deep understanding of the tax related aspects of the consumer goods industry contributed to the timely completion of one of the largest transactions of this year," said Camelia Malahov, Direct Tax Manager, Deloitte Romania.