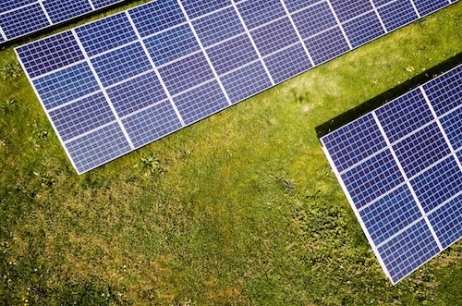 ENGIE Romania has completed the acquisition of a photovoltaic park, consisting of two farms, with a total installed capacity of 9.3 MW. The park is part of Ever Solar SA, a subsidiary owned by the German photovoltaic park developer, Soventix, and Alpin Solar, co-owner and developer.
The photovoltaic farms are located in the village of Cristuru Secuiesc in Harghita County. They were put into operation in 2015, producing so far ~ 55 GWh, the equivalent of annual electricity consumption of approx. 34,000 households.

Țuca Zbârcea & Asociații offered legal assistance services to Engie Romania, with a mixed team, coordinated by Irina Moinescu, Partner (Energy), which included: Raluca Mișu, Managing Associate (Real Estate), Andreea Oprișan, Managing Associate (Law Competition), Irina Răileanu, Managing Associate (Litigation), Iuliana Leon, Managing Associate (EPC - engineering, procurement and construction contracts), Roxana Pană, Managing Associate (Environmental Law), Marius Bârlădeanu, Managing Associate (Corporate / commercial law and Energy).
The acquisition is in line with the ENGIE Romania strategy, focused on the development of renewable energies that have a key role in the energy transition. ENGIE considers that the development of renewable energy is essential for the decarbonisation of the energy sector and the reduction of carbon emissions. Romania has an important potential for solar energy, which will be capitalized more and more in the coming years. Therefore, the objective of ENGIE Romania is to continue the development of the installed capacity portfolio of renewable energies, both through organic growth and acquisitions.
"This acquisition marks a new stage in achieving the goal of becoming, by 2030, an important investor in the field of renewable energy in Romania and thus contributing to the group's ambition to be the leader of the energy transition. Locally, our goal is to occupy a leading position in the segment of centralized renewable energy - given that wind and solar energy will have an increasing share in the future energy mix of the country - and to provide green energy to customers ours, natural or legal persons. " said Eric Stab, President & CEO of ENGIE Romania.
ENGIE Romania currently operates 110 MW of renewable energy in wind and photovoltaic capacities. Prior to this acquisition, ENGIE Romania was present in the field of renewable energy by operating two wind farms, with an installed capacity of ~ 100 MW, located in the counties of Brăila and Galați.