CHSH GILESCU VALEANU NATHANZON & PARTENERII
Address:
68-72 Polona Street, 1st Floor, 1st District, 010505 Bucharest
Tel:
00 40 21 311 12 13
Fax:
00 40 21 314 24 70
E-mail:
office@gp-chsh.ro
Web:
www.gp-chsh.ro
Most senior representative:
Mirela Nathanzon, Partner; Ovidiu Văleanu, Partner
No. of local partners:
5
No. of lawyers:
20
Offices in Romania:
Bucharest, Timisoara
Partners and heads of practice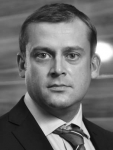 OVIDIU VALEANU, Partner
Ovidiu Valeanu has been a partner of CHSH Gilescu Valeanu Nathanzon & Partenerii in Romania since 2000. His main areas of practice are mergers & acquisitions, real estate and commercial law. He has advised national and international clients, especially foreign investors in green field investments, real estate, retail, agricultural and industrial land acquisitions.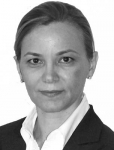 MIRELA NATHANZON, MANAGING PARTNER
Mirela Nathanzon is one of the Managing Partners of CHSH Gilescu Valeanu Nathanzon & Partenerii with a professional experience exceeding ten years. During her activity, she assisted several private (pharmaceuticals, airlines companies, etc) and public entities (local authorities/municipalities) in relation to negotiating and concluding of contracts, especially in service, infrastructure and energy sector.
List of the most representative projects
Energy and Natural Resources
Legal assistance with regard to setting up companies, transfer of shares, obtaining specific approvals, creating plants.