BOGARU, BRAUN NOVIELLO & ASOCIATII
Address:
6 Maior Gh. Sontu Street, 2nd Floor, 1st District, Bucharest, RO-011448, Romania
Tel:
+4021 326 60 53
E-mail:
admin@bbnalaw.com
Web:
www.bbnalaw.com
No. of local partners:
2
No. of lawyers:
25
Partners and heads of practice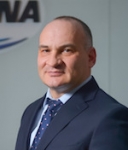 Christian Bogaru, Managing Partner
Christian, Swiss and Romanian Lawyer, has a broad experience as Swiss Legal Consultant advising international clients from Switzerland, France, Italy or Romania on a wide variety of transactions and general corporate work, including private and public M&A, international contracts and commercial agreements, copyright and other intellectual property issues and major employment legal issues across all principal economic sectors.
Christian also advises public and private companies and large corporations on regulatory, energy, procurement and environmental aspects both in the traditional energy and utilities world as well as renewable energy projects such as photovoltaic, wind, biomass, biogas, power to gas and geothermal projects.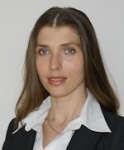 Michaela Braun-Noviello, Partner
Michaela is a successful graduate lawyer in Law of three Universities in Europe: Magna cum Laude in Vienna Faculty of Law, Bucharest, Romania and Heidelberg, Germany. She has an extended experience. She acquired a good experience in international banking and financial law as consultant for a major Austrian bank.
Being really appreciated as legal consultant in this sector of law, she decided to continue as an independent consultant in banking and finance law, developing her own practice in Germany, Heidelberg and spreading her experience in other fields of law as corporate, M&A, Insurance. Therefore, we consider Michaela the right person to be part of our team.
Michaela is acting as a European lawyer in Germany according to EuRAG (Law regulating the activity of European lawyers in Germany).
List of the most representative projects
Corporate and M&A
Acting for international investment bank in proposed purchase of health supplier in Romania.
Acting for international bank in connection with proposed purchase of financial advisory company in Romania.
Acting for UK investor in relation to the purchase of Romanian subsidiaries including detailed tax advice and structuring requirements.
Acting for company on purchase of Romanian companies in the business of supplying computer outsourcing and programming in prior to a public listing in the United Kingdom.
Advsing foreign investors in setting up a Romanian airline based in Bucharest.
Banking
Advising international bank in respect of its proposed purchase of a securities firm in Romania.
Acting for a Romanian company in relation to the raising of capital from a recognized international stock exchange.
Acting for a major international bank in Romania in relation to electronic banking procedures.
Acting for a major international company in the field of telecommunications in relation to vendor financing agreements and subsequent documentation.
Approving banking facility agreement and letter in respect of loan to major property development company.
Energy and Natural Resources
Assisting an Italian company in relation to development of Romanian biomass energy facilities. This required an understanding of the relevant technology. In addition a number of issues were raised due to the project regarding its implementation.
Advising central European investor in relation to Romanian photovoltaic project. This required an initial capital restructuring together with review of investment documentation and law in relation to photovoltaic construction and implementation in Romania.
Advising an electricity producer concerning contractual obligations with the Romanian Electricity Regulator and Romanian electricity distributor.
Advising a wind farm developer on documentation and regulations in Romania.
Competition
Assisting one of the world's leading credit insurance service providers in connection with the adjustment and applicability of the specific products to the Romanian insurance laws.
Legal assistance to an international company with relation to the setting up of a branch in Romania.
Acting for international aircraft lessor in relation to leasing to a local flag carrier airline including reviewing insurance requirements and policy documentation.
Real Estate
Advising major foreign investment fund on Romanian land acquisition and Romanian property purchase in relation assembly of residential development site.
Advising foreign investor upon security of property to be purchased in Romania.
Advising members of a consortium in relation to preparation of documentation in relation to public tenders in the construction field.
Litigation and Dispute Resolution
Acting for a French company in relation to a claim against a building contractor.
Acting for a foreign investor in relation to dispute in relation to interpretation of documentation in relation to the purchase of Romanian real property.
Representing foreign investor in relation to claims brought by the State of Romania in relation to its business including representation against legality of Governmental ordinances.
Tax
Advising foreign investor on tax structure to purchase land in Romania.
Considering Romanian VAT issue in respect of loan and interest payments to foreign company.
Representing client in respect of claim for customs duties in respect of import of food stuffs into Romania.
Advising on repatriation of profits to client via a neutral tax country.
Considering with client and tax accounts transfer pricing of services between Romanian client company and parent holding company.
PPP Public Procurement
Assisting Luxembourg-based companies in the acquisition of Romanian Target Company, negotiating deal structure and drafting legal documents.
Assisted Israeli developer in proposed acquisition of Romanian energy producer with the purpose of wind farm development.