SOIMULESCU, SOLTAN & ASOCIATII
Address:
Futura Building, 238 Mihai Eminescu Street, District 2, 020085,Bucharest
Tel:
00 40 21 201 9487
Fax:
00 40 21 212 3955
E-mail:
office@oflaw.eu
Web:
www.sdclaw.ro
Most senior representative:
Oana Soimulescu and Mona Soltan
No. of local partners:
2
No. of lawyers:
4
Offices in Romania:
Bucharest
Partners and heads of practice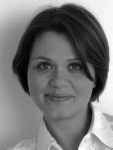 OANA SOIMULESCU
Oana Soimulescu is specializing in construction law for more than 6 years. She has extensive practical experience in dealing with major public funded, FIDIC based infrastructure projects. She is the founder of the first and to date the only construction specialist practice in Romania and is a visiting professor with UTCB where she teaches FIDIC Contract Management to students in an MSC programme.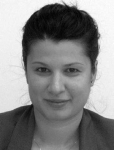 MONA SOLTAN
Mona Soltan advises contractors and employers in relation to infrastructure projects in the public sector (infrastructure, transport, waste, water, energy) and private residential projects. She is particularly experienced in the 1999 FIDIC suite of contracts, international arbitration, dispute adjudication boards. She is a member of Bucharest Bar Association, IBA and DRBF.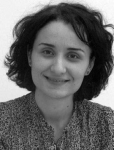 ROXANA NICOLESCU
Roxana regularly advises international and domestic contractors, mainly in the private sector, in relation to residential projects, office development and logistics centers. She also advises public sector clients regarding claims management and resolution and dispute resolution assistance in front of Dispute Adjudication Boards. Roxana has a good insight into the practical complexity of contract performance and execution.
List of the most representative projects