PACHIU & ASSOCIATES
Address:
75-77 Buzesti Street, 5th Floor, Bucharest 1, RO-011013, Romania
Tel:
00 40 21 312 10 08
Fax:
00 40 21 312 10 09
E-mail:
office@pachiu.com
Web:
www.pachiu.com
Most senior representative:
Laurentiu Pachiu
No. of local partners:
4
No. of lawyers:
20
Offices in Romania:
Bucharest
Partners and heads of practice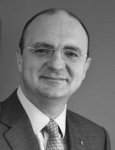 LAURENTIU PACHIU, Managing Partner and Founder
Laurentiu Pachiu, the Managing Partner and founder of Pachiu & Associates, heads the PPP, Litigation and Finance Practice Groups within the firm.​ He has 18 years of experience in the legal business environment. He started his career with a top United States based law firm in Bucharest and eventually developed his own practice. Laurentiu has been assisting and representing foreign and Romanian blue-chip corporate clients in a wide range of matters related to Romanian and international law pertaining to mergers and acquisitions, privatizations, project financing and banking, capital markets, tax and offshore structures, as well as real estate, commercial and corporate law in general. He is a graduate of Bucharest University School of Law and a graduate of the Diplomatic Academy of the German Federal Ministry of Foreign Affairs.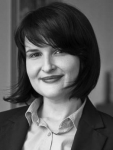 ANA-MARIA GOGA, Partner
Ana-Maria is a partner in Pachiu & Associates and is head of the Real Estate Practice Group. Ana-Maria has an extensive legal practice in all kinds of real estate operations, assisting major clients in the acquisition, development and financing process of retail, residential, office and mixed projects. Her experience includes Greenfield investments, as well as complex acquisition or sale transactions of various significant real estate projects. She also has a strong practice in legal operations pertaining to agricultural land. Her legal expertise covers real estate law, building law, environment law, banking law. Ana-Maria graduated from the Law and European Institutions School of the Romanian – German University. She attended various training courses focused on Romanian real estate and construction to develop an expertise in these areas.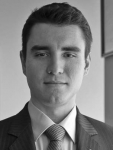 ALEXANDRU LEFTER, Partner
Alexandru is a partner of the firm and is the head of the Corporate Practice Group (including Labour Law, Competition, Insolvency and IP). As regards the Corporate and M&A activity, Alexandru was involved in several investment projects, providing legal counsel, among others, in matters related to the takeover of business entities by investment funds in various fields, the implementation, authorization and development of Greenfield and Brownfield projects in various areas and industrial parks in Romania, and the restructuring of business entities or joint-ventures in various fields. Alexandru also has extensive expertise in the labour law field, representing various clients in labour disputes. Alexandru studied the Business Law Course of the French-Romanian Institute of Business Law and International Cooperation Nicolae Titulescu - Henri Capitant and he has an LLM with Suffolk University Boston.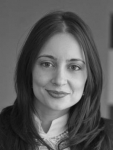 DELIA VASILIU, Partner
Delia is a partner in Pachiu & Associates and is head of the firm's Energy Practice Group. She is experienced in the energy, natural resources, infrastructure and public procurement practice areas, and mainly focuses on the renewable energy sector and the oil and gas E&P industry. Based on her extended experience, Delia offers legal advice to investors acting on the Romanian energy market and provides legal support needed in relation to the development of energy related projects, supporting the clients during the entire process of planning, implementation and operation of such projects in Romania. As coordinator of the energy department, she assists clients in matters related to the energy market, such as the performance of energy trading activities or legal assistance on regulatory aspects and applicable procedures. Delia's educational background includes a Master of International Business Law and a Ph.D. in International Commercial Law.
List of the most representative projects