SCA MCGREGOR & PARTNERS
Address:
18 Popa Savu Street, 1st District, Bucharest
Tel:
00 40 21 222 0488
Fax:
00 40 21 312 1646
E-mail:
bucharest@mcgregorlegal.eu
Web:
www.mcgregorlegal.eu
Most senior representative:
Neil Gordon McGregor, Managing Partner
No. of local partners:
4
No. of lawyers:
10
Offices in Romania:
Bucharest
Representative clients include:
Petrofac Solution & Logistics, City of London, British Council, HNA Group of China
Partners and heads of practice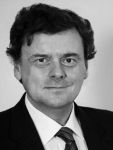 NEIL MCGREGOR, Managing Partner
As solicitor with overall responsibility for matters governed by English law at the firm, he has more than 20 years of experience in commercial law. Neil works in Romania, Bulgaria, Serbia and elsewhere in the region, specialising in corporate finance, energy, capital markets and mergers, acquisitions and disposal work, being recommended in various directories for his work in corporate/M&A work, securities, investment funds, competition and energy matters.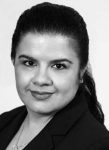 BOIANA BERCHI, Partner in charge with the Bucharest
Boiana is a Romanian-qualified lawyer and the partner in charge of the Bucharest office. She has overall responsibility for matters governed by Romanian law. She is an experienced Romanian litigator and advocate with more than 15 years' experience as a practising member of the Bucharest Bar. She has rights of audience before all Romanian courts and tribunals (including the Supreme Court of Justice) and leads the firm's team dealing with litigation and dispute resolution. She has particular experience of energy, property, real estate and construction disputes, including the purchase, sale and restitution of real estate. Boiana also deals with non-contentious business, specialising in commercial, corporate and civil matters, in addition to public law work. She has advised on a number of infrastructure construction disputes under FIDIC contracts and is a member of the Romanian Wind Energy's Working Group on the implementation of new renewable energy legislation and support schemes.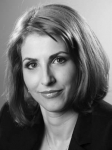 ELENA ABDULGANI (VLASCEANU), Partner responsible with projects in energy, construction and M&A
Elena has advised investors during the acquisition, development and sale process of renewable energy projects with a capacity of 178 MW through shares sale purchase agreements, including on due diligence on regulatory, real estate and commercial contracts. She is problem solver lawyer, able to coordinate the team of our staff, the client's staff and other advisers in getting projects completed and operational. She has gained valuable experience on construction matters, including on the conclusion and execution of FIDIC contracts. She is very familiar with the current situation of the energy market in Romania, as she has been a member of the working group focused on the amendments of Law 220/2008 for the promotion system of energy sources. She also has experience of transport and logistics businesses.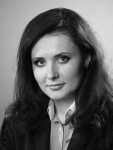 SIMONA LEHNIUC
Simona is an experienced Romanian lawyer specialising in labour law (in which she has a post-graduate degree), commercial and financial law. She has particular experience in derivatives and in capital markets work, having recently advised a large investor in Fondul Proprietatii. She also handled the financing of the recent acquisition of the TIP trailer business in Romania by the Chinese HNA group from GE Capital.
List of the most representative projects
Corporate and M&A
Assisted HNA Group of China for the acquisition of TIP Trailer Services' business in Romania in a cross-border deal which included 17 jurisdictions. Assisted a Romanian developer of wind energy projects of more than 80 MW in the sale to an Israeli investment fund.
Banking
Representing an important Italian banking group with its offices in Germany to recover more than EUR 1.5 million in an enforcement of a maritime mortgage which took place in Romania.
Representing HNA Group of China in dealing with the Romanian aspects related to the financing of the acquisition of an European market leading provider of transport equipment, leasing, rental and service solutions - providing assistance in relation to the negotiation and conclusion of the local security documentation package.
Energy and Natural Resources
Permanent assistance on the execution of production enhancement contract between Petrofac Solution &Logistics and OMV Petrom.
Litigation and Dispute Resolution
Representing an important Italian banking group with its offices in Germany to recover more than EUR 1.5 million in an enforcement of a maritime mortgage which took place in Romania.
Representing an important lender from UAE to recover an amount of more than 1,5 million Euros using the European payment order procedure and enforcement procedure in Romania.