SCPA MAGDA VOLONCIU & ASSOCIATES
Address:
World Trade Center, Piata Montreal, Nr. 10, Corp E, Etaj 1, Sector 1, 011469, Bucharest
Tel:
00 40 37 275 5699
Fax:
00 40 37 287 0182
E-mail:
office@volonciu.ro
Web:
www.volonciu.ro
Most senior representative:
Magda Volonciu
No. of local partners:
5
No. of lawyers:
13
Offices in Romania:
Bucharest, Constanta
Representative clients include:
Group OMV Petrom, Romtelecom; Hidroelectrica, Phillip Morris Romania, Muller, Pireli, Arcelormittal Group, GDF Suez Energy Romania, Rompetrol Group, Flextronics Romania, Orkla Foods Romania
Partners and heads of practice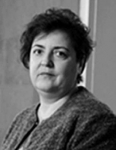 MAGDA VOLONCIU, Founding Managing Partner
Magda Volonciu is a university Professor, Ph.D in labour law, Ph.D coordinator for labour law and author of numerous scientific papers in this field with real practical and theoretical dimensions. She was nominated by Chambers and Partners Europe 2009 as "the most influential lawyer in labour law in Romania", and in 2011 as dean of this field. Her practice focuses on consultancy and litigation services on all aspects related to employment, social insurances, and industrial relations legislation, practical interpretation of laws that impact the activity developed by the client, strategic planning, and management of work relations.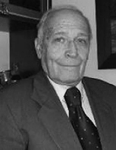 NICOLAE VOLONCIU, Founding Member
One of the firm's founding members, with over 60 years' experience in criminal procedure, both in helping develop new laws as well as teaching at the university level. He has written over 20 books, manuals, and courses, in various editions detailing criminal law and procedure. Now, at the age of 87, he continues to be an active member of the Romanian University, being a scientific doctoral coordinator. He also offers consultancy within the firm regarding criminal law and procedures.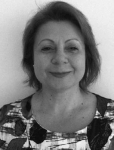 MARIA DOBRE, Senior Partner
Senior partner within the firm, has worked as a legal adviser to the government between 1985-2003, before joining the firm. Experienced in Negotiation, conclusion and enforcement of collective labour agreements, drafting internal rules and policies, implementing legal procedures with respect to terminating labour agreements, implementing reorganization operations/collective dismissals, due diligence on labour relations.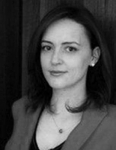 CORINA RADU, Partner
She is a partner of the firm, specialized in employment law and industrial relations with ten years of experience in the field. Her areas of expertise include complex employment agreements, collective dismissals, transfer of undertakings, collective agreements and negotiation with trade unions, due diligence on labor relations, drafting internal procedures and politics in relation with the employees, as well as labour disputes. She advises many high profile companies on complex employment matters as well.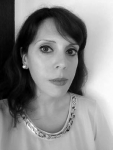 MARIANA ANASTASOPOL, Partner
Mariana Anastasopol leads the Constanta branch. With a master's in criminal procedures, and in process of obtaining her doctorate in criminal procedures, her areas of expertise are flexible, allowing her to pursue employment agreements, both individual and collective, as well individual and collective dismissals. She advises the major firms in her region.
List of the most representative projects
Litigation and Dispute Resolution
Focusing on key issues in employment law for specific industry sectors such as Oil and Gas where our firm represents the largest companies – OMV-Petrom Group and Rompetrol Group and also the Employer's Association for this sector.
Managing collective court cases that often involve more than 300 employees suing for financial rights (most of our clients in the Oil and Gas, Automotive and Transport Sector had such collective trials). Drafting internal procedures for our clients (disciplinary procedures, professional unfitness procedure, diverse procedures and necessary politics in relation with the employees). These projects are often handled by multiple partners and lawyers, depending on the workload of each.