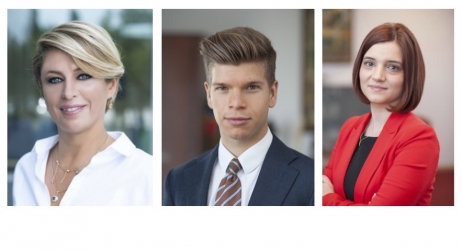 KPMG Legal – Toncescu și Asociații has successfully assisted Affinity Shipping Group, one of the largest European independent shipbrokers, in establishing its presence on the Romanian market through the acquisition of one of the most reputable and experienced Romanian independent recruitment agencies for the shipping industry.
The transaction has finally been closed and KPMG Legal – Toncescu și Asociații has provided end-to-end buy-side legal assistance to Affinity group including legal due-diligence and transaction legal assistance services (drafting, negotiation, assistance with signing and closing the transaction) with the involvement of the client's jurisdictions, i.e. the UK and France.
The legal team was led by Laura Toncescu, Partner, Head of KPMG Legal – Toncescu și Asociații, together with Dragos Iamandoiu, Senior Managing Associate, and Corina Roman, Managing Associate, KPMG Legal – Toncescu și Asociații.
The success in finalizing the transaction was also attributed to the integrated services provision by KPMG Legal – Toncescu și Asociații together with KPMG Tax led by Daniel Pana, Tax Partner, and KPMG Advisory, coordinated by Elena Surdeanu, Advisory Director, who provided the tax and financial due-diligence.
Dragoș Iamandoiu, Senior Managing Associate, KPMG Legal – Toncescu si Asociatii, commented: "We are proud to have assisted and worked closely in this transaction with Affinity representatives and the entire KPMG team, and we really enjoy seeing that all our efforts resulted in a successful closing of the transaction which brought experience and scale to the client's business."
The Affinity Shipping Group is an independent shipbroker with an approach focused on expertise rather than scale. They have extensive experience of working with private clients, national shipping companies, major corporate oil companies, and institutional investors, providing services across all shipping sectors. Headquartered in London and with over 17 offices throughout the world, the group provides a 24-hour coverage to its clients.