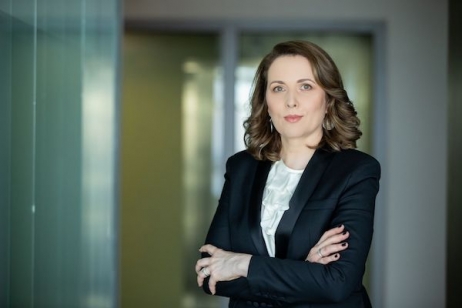 Roxana Dudău, Radu şi Asociații
Roxana Dudău joins from July 1, 2021 the team of Radu şi Asociații SPRL as an associate partner and leader of the real estate practice.
Roxana Dudău has extensive experience in advising international and local companies, including large investors active in retail and construction and producers in the automotive and aerospace sectors, both in greenfield projects and in the context of expanding existing capacity. She gained this experience as an associate partner in the local office of a traditional German law firm.
As a specialization, Roxana is a real estate lawyer, with an emphasis in urban planning and construction, covering the entire process of a real estate project, from the initial phase (project site selection, due diligence, drafting and negotiating procurement documents) to implementation (development project, construction and successful commissioning). Her experience covers the office, modern trade, residential and logistics segments.
"I am happy to join a young and dynamic team of professionals. I am confident that my experience of over 20 years as a business lawyer specialized in real estate projects will significantly contribute to the consolidation of the real estate practice of Radu and Asociaţii SPRL. I also think it is an excellent opportunity to team up with EY specialists in all areas of business consulting to offer our clients integrated solutions in the most varied areas: evaluation, mergers and acquisitions, tax structuring and state aid. I will also focus on the general coordination of EY service offerings to German-speaking customers ", said Roxana Dudău.
"It gives me great joy to wish Roxana a lot of success and welcome to our team. Her experience is impressive, and her role will be essential in consolidating and developing our real estate practice ", said Radu Diaconu, coordinating associate lawyer of Radu and SPRL Associations.