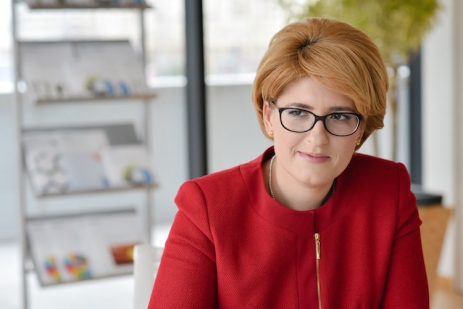 www.deloitte.ro
Reff & Associates, the law firm representing Deloitte Legal in Romania, announces that Irina Dimitriu, associate partner, is taking over the role of head of the real estate practice as Robert Ionita joins NEPI as legal director.
In her new leadership role, Irina will be closely supported by Alexandru Reff, founding partner with a significant involvement in the firm's real estate practice.
Irina Dimitriu has a vast experience of over 12 years in acquisition, financing and development of high-profile real estate projects. Her key areas of expertise include transaction structuring, energy & infrastructure developments, construction (including drafting FIDIC agreements and claims assessment), urbanism and permitting, as well as coordinating due diligence teams. Legal 500 directory quotes client feedback about Irina as being a "smart solution-finder".
"Irina is one of the best known and appreciated real estate lawyers with a strong experience in advising some of the largest players on the market. She is a lawyer passionate about the profession and the real estate industry, with technical skills, management skills and remarkable interpersonal qualities. Since joining the team a year and a half ago, she already had a strong impact on the team and connected very well with the rest of our practice in Romania and to our international practice," added Reff.