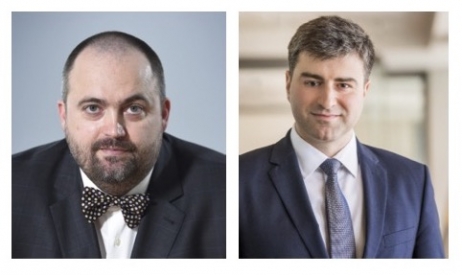 Băncilă, Diaconu și Asociații SPRL offers the entire spectrum of legal services, especially advisory in the field of corporate / mergers & acquisitions (M&A), tax policy and controversy, real estate, energy, employment, banking and fintech. The two lawyers will be responsible for developing the firm's business on two main service areas: business law advisory services – Radu Diaconu, and tax policy and controversy – Emanuel Băncilă.
Emanuel Băncilă stated the following: "In 2014, we started building this tax policy and controversy practice from scratch. In 7 years, we have reached over 20 lawyers, the practice being constantly recognized in top 4 law firms in Romania, alongside well-established law firms, having 20-30 years of experience. We are proud of the two favorable decisions obtained in the preliminary procedure in front of the Court of Justice of the European Union - C-438/13 and C-441/16, as well as of the landmark court decisions in the field of transfer pricing, VAT and corporate income tax. Innovation is what defines us, as proven by the unique court decisions obtained with regard to – for example – the applicability of amnesty when the tax authority has not complied with the legal starting date of the tax inspection, the reopening of two refineries in Romania whose activity was suspended by the tax authorities, the reclassification of a taxpayer's fiscal risk or the clarification of the statute of limitations concerning the tax audit of corporate income tax."
Băncilă, Diaconu și Asociații SPRL currently has a team of 45 lawyers.