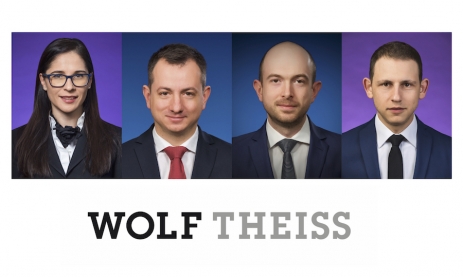 Ileana Glodeanu , Ciprian Glodeanu, Mircea Ciocirlea , George Ghitu
The Romanian office of the regional law firm Wolf Theiss assisted Search Corporation in the sale of its participation in Plaza Development SRL owning Crystal Tower, the first Romanian office building equipped with a heliport, located in the heart of Bucharest.
The transaction was closed on 20 November 2018 in Bucharest and the buyer is the Czech investment company, PPF Real Estate. Wolf Theiss assisted Search Corporation and the other two minority shareholders of Plaza Development SRL in all stages of this share deal, from the initial steps of the sale process through the negotiation and signing of the share sale purchase agreement and the ancillary transactional documentation in relation to the transfer of the shares, to the preparation of the necessary closing formalities and ultimately to the successful completion of the Crystal Tower sale.
"It was an honour and a privilege to work with Michael Stanciu, the owner of Search Corporation and its dynamic and experienced team, including Sergiu Budau, Mihaela Morosanu and Adriana Dinca. This was a fast pace transaction, both parties being committed to the deal and with every interest to reach a win-win closing. I am happy to have been able to contribute to this successful transaction", stated Ileana Glodeanu, Wolf Theiss Partner and Coordinator of the Corporate / M&A team of the Bucharest office.
The Wolf Theiss Bucharest team of lawyers who worked on this transaction on behalf of the seller was coordinated by Partners Ileana Glodeanu (Corporate/M&A) and Ciprian Glodeanu (Real Estate/Projects) and included Senior Associate Mircea Ciocirlea (Corporate/M&A) and Associate George Ghitu (Corporate/M&A).