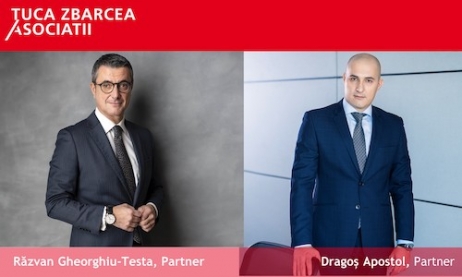 The company, headquartered in Sibiu, sold part of its industrial parks' portfolio to CTP. The new capital will allow Zacaria to support an organic growth, focused on the development of industrial parks, shopping centers and residential projects.
"First of all, we want to thank our customers, who were close to us during this journey and wish them success in their future endeavors. Regarding our immediate plans, we will continue to develop new industrial parks, first in Sibiu and Pitești. Moreover, we will accelerate the construction of residential complexes. At the same time, the capital infusion will be directed to new business lines that we want to open in Romania, especially in the retail sector", said Jonathan Scifo Diamantino, CEO of Zacaria.
The transaction benefited from the legal support of Țuca Zbârcea & Asociații lawyers, coordinated by Răzvan Gheorghiu-Testa and Dragoș Apostol.