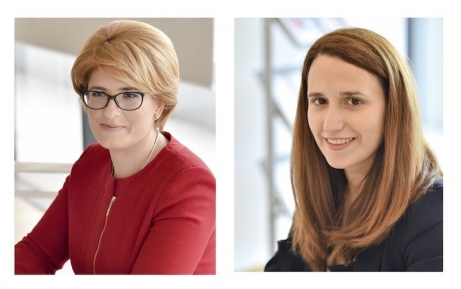 Irina Dimitriu and Maria Nitulescu Reff & Associates
Reff & Associates, the law firm representing Deloitte Legal in Romania, has advised leading real estate developer NEPI Rockcastle in taking over the project of a commercial center to be built in downtown Sibiu from Primavera Development Group in a deal worth around 21 million euro.
Reff & Associates was involved in all the stages of the transaction, from due diligence, structuring and negotiation to signing and finalizing the acquisition.
The project was coordinated by associate partner and the head of the real estate practice Irina Dimitriu, and included Maria Nitulescu, senior associate, Sandra Cahu Ionescu, senior associate, Diana Doci, associate and Cristiana Baltag, associate.
"It was a complex project involving both our real estate and corporate and M&A practices. We are grateful to be able to support our longstanding client NEPI Rockcastle in consolidating its portfolio in Romania," said Irina Dimitriu.
"The advice received on this project from Reff & Associates, our partner for more than 10 years, helped us continue our growth strategy in the region, by offering us the support we needed with dedication and professionalism," said Robert Ionita, Head of Legal NEPI Rockcastle.
Primavera Development Group was assisted by Eversheds Romania.