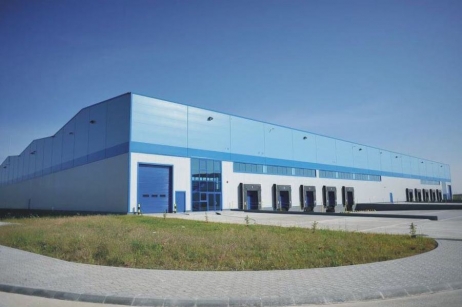 CEE Attorneys/Boanță, Gîdei & Asociații advised Olympian Parks in the 153.000 sq.m. sale of logistics and industrial spaces to CTP, the largest developer and operator of such spaces in Romania, present in 13 cities in the country.
CEE Attorneys/Boanță, Gîdei & Asociații team, which included managing partner and project coordinator Sergiu Gîdei and associates Mihai Stanciu, Dumitru Lazar and Denis Jignea, assisted Olympian Parks from the early stages of the deal to the structuring, negotiating and signing the transaction documentation.
"We are glad that we could finalize this transaction in such a short time frame, given our exposure in sophisticated real estate projects. Such a move, the most complex over the past five years on the logistics market, shows that this sector continues to be dynamic and offer attractive investment returns", said Sergiu Gîdei.
The portfolio of the Greek company Helios Phoenix in Olympian Parks bought by CTP includes 153,000 sq m of logistics and industrial spaces in Brașov, Timișoara and the south of Bucharest.
The park in Popești-Leordeni has a plot of 106,000 sq m, on which four warehouses of over 52,000 sq m are built, the logistics park in Timișoara has a plot of 137,000 sq m, on which four warehouses of almost 44,000 sq m are built. In Brasov, the project consists of a land of 130,000 square meters and built warehouses of 57,000 square meters.
In 2021, CTP acquired approximately 112,000 sq m of industrial space from Zacaria Industrial, and in 2020 the company made a series of similar transactions, including the A1 Business Park platform in Dragomirești Vale, Cromwell Property Group and Equest Logistic industrial park Park, located on the A1 highway, near Bucharest, from Forum Serdika, being the most dynamic player on the industrial and logistics market.