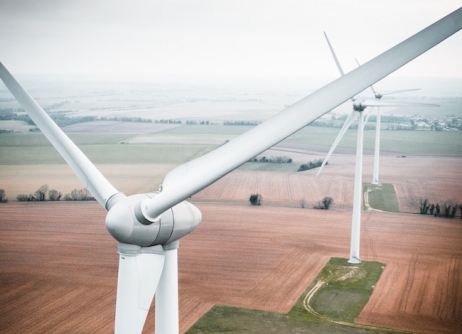 Wolf Theiss acted as legal consultant for ENERCON GmbH in connection with the sale of an operational wind farm with a capacity of 34.5 MW to Premier Energy Plc.
ENERCON GmbH, the largest German manufacturer of wind turbines, has successfully completed the full sale of its stake in Ecoenergia SRL, which operates a 34.5 MW wind farm in Romania with 15 wind turbines.
The Corporate / M&A team within Wolf Theiss, coordinated by Ileana Glodeanu, Partner Lawyer, provided legal assistance to the ENERCON group in connection with the transaction, including drafting and negotiating a complex sale-purchase contract governed by Romanian law, preparation of due diligence reports for the seller and providing general legal support throughout the competitive sales process. The transaction was signed on December 17, 2021 and obtained the decision approving the takeover of the sole control by the Romanian Competition Council at the beginning of January 2022.
Along with Partner Lawyer Ileana Glodeanu, the lawyers who contributed remarkably to the conclusion of the transaction were Mircea Ciocîrlea (Counsel, Mergers and Acquisitions), Flaviu Nanu (Counsel, Real Estate), Adina Aurel (Senior Lawyer, Energy and Natural Resources), Anca Jurcovan (Partner Lawyer, Competition), Maria Ionescu (Lawyer, Competition) and Iulia Cumpăratu (Lawyer, Mergers and Acquisitions).
Wolf Theiss Romania continues to successfully provide consulting in renewable energy transactions, our lawyers having extensive experience providing assistance to both sellers and buyers in completing transactions in the energy sector. For example, Wolf Theiss signed 3 transactions in the field of renewable energy only in December 2021. Wolf Theiss has a long-term collaboration with the ENERCON group.
"Our Wolf Theiss attorneys provided outstanding support in this transaction. They accompanied us professionally in the bidding and sale process, including contract negotiation. Therefore, we were able to sign and complete the transaction quickly," he said. Meinhard Stelte, Senior Consultant, UEE Holding SE & Co. KG, the holding company of the ENERCON group.
"We are delighted to have been involved in a new success story for our long-term customer, ENERCON. The sale process was extremely competitive, this operational wind farm with a capacity of 34.5 MW generating a lot of interest, all offers being carefully examined both from a commercial and legal point of view, as well as from the perspective of speed in consuming the transaction. I am very proud of our M&A and energy specialists, who were extremely busy in 2021 and completed numerous transactions in the energy industry, as well as in other important sectors such as IT and health, "said Ileana Glodeanu, Partner Lawyer and Coordinator Corporate / M&A practice at the Wolf Theiss office in Bucharest, in connection with the transaction.