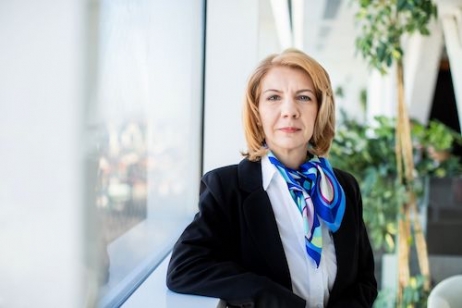 Liliana Buşoiu, EY Romania
EY Romania's Strategy and Transactions Team provided GreenVolt with financial and fiscal due diligence services and assistance with fiscal and accounting structuring issues.
GreenVolt, through its subsidiaries V-Ridium Solar 45 and V-Ridium Renewables (Romania), signed, at the end of May, the contract for the acquisition of the photovoltaic solar park owned by LJG Green Source Energy Alpha from Samsung C&T Corporation. The park has 45 MW and has been operating since 2013 in Giurgiu County.
The total value of the transaction is 83 million euros. The acquisition is part of GreenVolt's strategy because, on the one hand, the expected profitability is significantly above the cost of the company's equity and, on the other hand, it offers the opportunity to optimize the financial return of this asset, either by establishing a potential bilateral purchase contract. (PPA), either through the operational optimization of the park management and through the "repowering" potential of this asset in the medium term.
"The transaction is part of GreenVolt's strategy to develop a portfolio of renewable energy operational assets in Romania. We are glad that we assisted GreenVolt in this acquisition and that we help with our expertise of transactions in the field of green energy, a sector in full effervescence ", says Liliana Buşoiu, leader of the Transaction Diligence department, EY Romania.
The financial, fiscal and accounting team that provided advice from EY was coordinated by Liliana Buşoiu and Alexandra Brînzan for financial assistance and Miruna Enache for tax assistance.