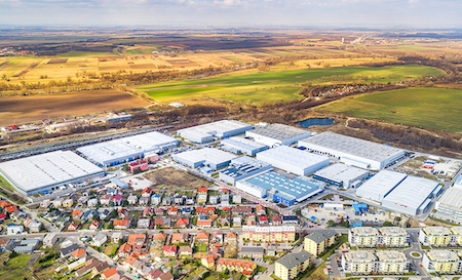 Law firm Clifford Chance has provided legal advice to a syndicate of international banks in relation to the initial public offering and listing of CTP N.V. on the Euronext Amsterdam exchange, a transaction valued at EUR 854 million.
The syndicate of banks including Erste Group, Goldman Sachs, Morgan Stanley, Kempen & Co, UBS, ING and Raiffeisen Bank was assisted throughout the transaction by highly experienced Clifford Chance lawyers in some of the most developed capital markets in the world (London, Amsterdam or Paris), to which was added the local experience and know-how from countries where the Czech real estate developer is present (including Poland and Romania). The Romanian team was coordinated by partner Mădălina Rachieru-Postolache, Head of the Capital Markets practice of the Bucharest office.
"The value and synergies of a global network like Clifford Chance are best highlighted by multi-jurisdictional projects of such magnitude and complexity. These transactions require a certain work rhythm, coordination on several levels and an efficient communication, in real time, between all offices involved," says Mădălina Rachieru-Postolache. "We are honoured to have contributed to the largest IPO the European real estate industry has seen in almost 7 years, which is an important sign for the future of the industry, and for the investment potential in Central and Eastern Europe."
Clifford Chance Badea has been involved in all the bonds issues launched by the Romanian state on external markets starting the 1990s, as well as in most of the large transactions on the Romanian capital market, either public offerings or bonds. Also, the firm was involved in drafting the documentation of Romania's Medium-Term Notes Program (in 2011), drafting the first prospects, and also the Covered Bonds Law.