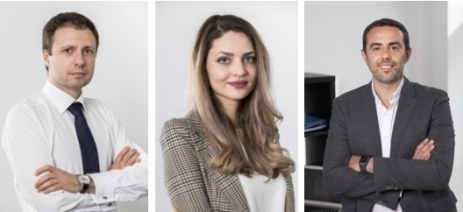 The law firm of CEE Attorneys/Boanţă, Gîdei şi Asociații advised Sparking Capital, the lead investor who coordinated the 600,000 euro financing granted to the Romanian start-up ProductLead, the innovative integrated digital platfrom for marketing content creation. ProductLead's mission is to facilitate wide-ranging access to content creation through data analysis, automation and integration, with the company also planning international scaling, expanding into CEE and Nordic markets. Two other international funds were also involved in the financing, Eleven Ventures (Bulgaria) and Founders Bridge (Sweden).
The CEE Attorneys/Boanţă, Gîdei şi Asociații team was made up of Sergiu Gîdei (partner and project coordinator) and Elena Șopotean (senior associate).
"We'd like to thank CEE Attorneys/Boanţă, Gîdei şi Asociații for all their support and their extraordinary responsiveness during the four months of negotiations. We are glad to have worked with some of the most specialized and experienced lawyers in the area of technology start-ups", said Vlad Panait, Sparking Capital's Managing Partner.
"We appreciate the efforts of all the parties involved and their contribution to the completion of this project – which signals once again the potential of the Romanian technology market. The trust of the Sparking Capital team motivates us to continue to support, as efficiently as possible, the local ecosystem of start-ups and investors", added Sergiu Gîdei.