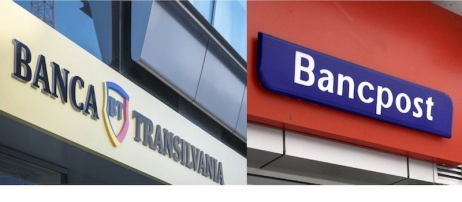 Banca Transilvania became the owner of the majority shareholding (99.15%) owned by Eurobank Group at Bancpost, respectively of the shares held in ERB Retail Services IFN and ERB Leasing IFN. With the completion of the transaction between Eurobank Group and BT, the integration of these entities into the Banca Transilvania Financial Group begins.
Bancpost was acquired at 75% of the net asset value, for approximately EUR 178.67 million. For ERB Retail IFN, BT paid EUR 40.42 million (77% share price / book value), and EUR 6.79 million (63% market share price / book value) for ERB Leasing IFN. In addition, Banca Transilvania took over a subordinated loan of € 80 million for Bancpost.
Banca Transilvania mandated Leontin Toderici, Deputy Chief Operations Officer within Banca Transilvania, to coordinate integration into the BT Financial Group, which will be accomplished by involving the teams of both banks, BT and Bancpost. Leontin Toderici has over 20 years of banking experience, he is a PhD in Economics and a graduate of EMBA.
With over 13% market share, Banca Transilvania is the second bank in Romania. BT has over 2.2 million customers, around 7,000 employees and nearly 500 headquarters. It is the first banking institution to be listed on the Bucharest Stock Exchange and the only Romanian bank in the rankings of Brand Finance 500 Ranking 2018. Bancpost ranks 9th in the top of banks, has almost 3% of the market, over 1 million clients and 147 headquarters.
Banca Transilvania collaborates with A.T. Kearney Management Consulting for planning the integration of Bancpost, ERB Retail Services IFN and ERB Leasing IFN in BT Financial Group.
For the acquisition, the only financial consultant for Banca Transilvania was Barclays Bank PLC, legal advice was provided by PeliFilip, and financial consulting for accounting and diligence issues by Deloitte.