Events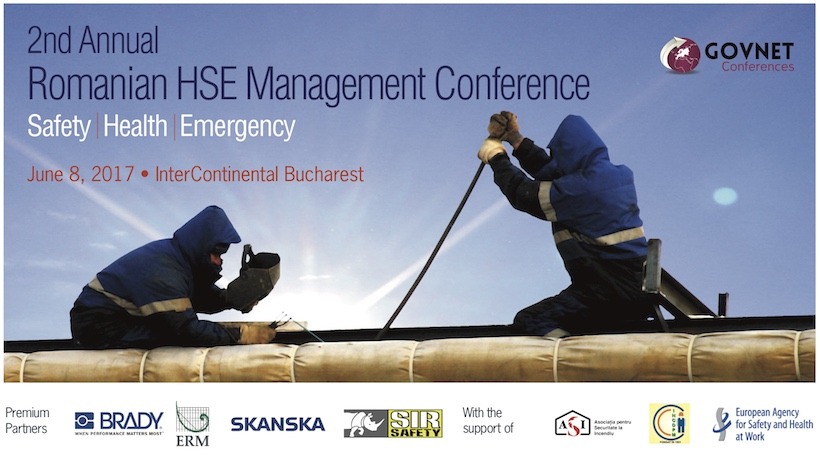 2017 Romanian HSE Management Conference
June 08, 2017, HOTEL INTERCONTINENTAL, BUCHAREST
The second annual edition of the Romanian HSE Management Conference is dedicated to provide a platform of best practice sharing for those developing and integrating strategic safety and health programs within companies.
Join your peers from leading companies, get exposed to new ideas, and learn from industry experts valuable information in your line of work.
KEY ASPECTS
The 2017 HSE Management Conference is set to be a must-attend event for everyone across the industry and beyond. It is expected to attract international and local industry specialists, operational and HSE staff, key service providers, government representatives and regulators.
It provides an essential forum for the industry to share knowledge, lessons and expertise and work together to achieve high HSE standards across all of the industry's activities.
"The future of H&S management through performance and innovation"
Who Should Attend
Health, safety, and environment specialists
Health, safety, and environment engineers
Safety and operations managers
Compliance officers
Environmental professionals
Business development managers
Other professionals concerned with health, safety, or the environment
Venue
Hotel Intercontinental
BUCHAREST
Phone: