DORU TRAILA, SILVIU STRATULAT, ADRIANA ALMASAN, ANDREI ALBULESCU - ATTORNEYS AT LAW
Address:
27 Ion Brezoianu Street, Bog Art Center, 4&8 Floor, 1st District, 10131 Bucharest, Romania
Tel:
00 40 (21) 316 87 49
Fax:
00 40 (21) 316 87 56
E-mail:
office@tsaa.ro
Web:
www.tsaa.ro
Most senior representative:
Doru Traila, Managing Partner; Silviu Stratulat, Managing Partner; Adriana Almasan, Managing Partner
No. of local partners:
5
No. of lawyers:
13
Offices in Romania:
Bucharest
Representative clients include:
Elsid SA, World Class Romania, Soceram SA, AEW Europe, Stream Invest Holding – NEG Project 1, NEG Project Two, Clean Energy Development, Aaylex, International Rail Transport Timisoara SA, Vinarte, Electrocarbon SA, Complexul Multifunctional Victoria
Partners and heads of practice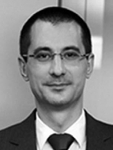 DORU TRAILA, Managing Partner
He has a professional career of almost 15 years and is a top Romanian litigator. Doru has successfully assisted and represented clients in various areas, including corporate law, intellectual property, contracts, mergers and acquisitions, insolvency and liquidation procedures, capital market operations, in sectors including real estate, advertising, media, telecom, energy and heavy industry. He has coordinated assistance and representation in white collar criminality cases.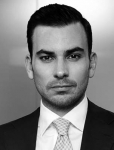 SILVIU STRATULAT, Managing Partner
He had previously worked for almost ten years within major national and international law firms advising clients in international projects. His specialization is commercial, taxation & finance where he gathered experience by advising in relation to the full spectrum of financial services and products including syndicated lending and acquisition finance, asset finance, derivative products, project finance, financial regulatory, insolvency & restructuring and structured finance.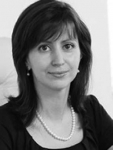 ADRIANA ALMASAN, Managing Partner
She is a well reputed specialist in competition law and contract negotiation. She has assisted and represented clients in antitrust cases nationally and at EU level, as well as in State aid matters. She has also assisted and represented clients in front of national courts and arbitral courts in cases including business law, including real estate issues, having as key expertise sectors energy, pharma and telecom.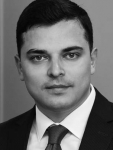 ANDREI ALBULESCU, Partner
He has been involved in complex merges and acquisitions/ privatization projects and in the reorganization of corporate and commercial relationships, gathering a valuable expertise in preparing and negotiating sales and purchase agreements of shares and assets, carrying out legal audits regarding the target companies or advising on various issues of corporate law or activities related to the completion of such transactions, market capital issues.
List of the most representative projects
Corporate and M&A
Assisting an important Romanian company acting in field of oil business in connection with the corporate restructuring of the company. Assisting a global energy company in setting up and organizing its corporate presence in Romania and with respect to the acquisition of a group of waste management companies.
Legal assistance for the implementation of certain operations related to the reorganization of the an important financial group, including the dissolution of the local subsidiary.
Assisting a large group of Romanian companies acting in the field of agricultural investments and production to acquire a milling and production of condiments business (land, production halls and silos with a total area of 7 ha).
Assisting an important Romanian company acting in field of food and beverages business in connection with the corporate restructuring of the company, with the involvement of a new equity investor. Assisting an important investment fund in acquiring the majority shareholding in a Romanian company acting in the field of medical services.
Advising an important Swedish group acting in recycling services in connection with the taking over of a majority shareholding in an Romanian company specialized in waste recycling.
Advising an important equity fund in the acquisition of the vehicle owning a top office building in Bucharest following a transaction valuing EUR 80 million. Assisting the Ministry for Information Society regarding the privatization process of the national company for postal services.
Specialist lawyers: Silviu Stratulat, Andrei Albulescu, Cezara Szakacs, Cristina Buric, Raul Andriuc, Dumitru Rotari;
Banking
Assisting a leading Romanian bank, member of an international financial group in connection with the financing of an energy group for the development, commissioning and operation of several co-generation units in Romania.
Assisting an important construction company, in connection with the restructuring of the real estate project financing located in Bucharest. Assisting a large investment fund in connection with the restructuring of the interim financing granted to a Romanian publicly traded company.
Assisting a large bank in relation to refinancing and development financing of a local group of companies which owns and develops several shopping malls in Romania (EUR 175 million), the largest real estate financing transaction in Romania at that time.
Assisting a large private equity fund and a local group acting in the food industry in connection with a EUR 19.2 million secured syndicated loan facility to refinance existing indebtedness of the group and to provide additional funds for the expansion of the group in Romania and Serbia. Assisting a major investment bank in connection with a proposed financing of the acquisition of a large electricity trader in Romania.
Specialist lawyers: Silviu Stratulat, Andrei Albulescu, Raul Andriuc, Cezara Szakacs, Cristina Buric, Dumitru Rotari;
Energy and Natural Resources
Providing a comprehensive service to our energy and resources clients in areas like: renewable, upstream and downstream oil&gas electricity, gas, water, waste, low carbon/sustainability and regulation across all disciplines. Our team will help clients to structure, acquire, finance and implement projects and manage their investments and, together with our international partners, can deliver integrated cross-border legal services that are unrivaled covering the full spectrum of Energy and Natural Resources related issues.
Assisting an important investor acting in the field of production of green energy in acquiring the majority shareholding of a Romanian company holding a wind farm located in Constanta County, part of a complex investment of Euro 5,000,000.
Assisting 6 different companies in acquiring and developing wind farms on Dobrogea plateau and Muntenia plateau, project targeting a total power output of more than 450 MW. Assisting a Romanian owned company in acquisition of an SPV, holding a micro-hydro power plant project near Bistrita Nasaud.
Assisting one of the largest state owned thermo power plants in Romania in extending its capacity (agreements with the constructions companies, environment authorities etc.). Assisting one of the most important power traders on the Romanian market to conclude a EUR 39.3 million PPA with an important energy producer.
Assisting through all the phases of an important project that consisted in the merger of 5 of the main energy producers on the Romanian market. Assisting several clients during the negotiation process with a major water base energy producer under a force majeure situation.
Specialist lawyers: Doru Traila, Silviu Stratulat, Adriana Almasan, Andrei Albulescu;
Competition
Assisting a Romanian company operating in the energy sector, investigated by the European Commission for allegedly benefiting of State aid. Assisting and representing two industrial producers during the investigation in the electric energy sector.
Assisting and representing an industrial producer during the preliminary procedures initiated by the Romanian Competition Council regarding the green certificates.
Advising the sole infrastructure operator in a telecom sector regarding the project development structure following competition compliance. Provide training and compliance programs on competition law for large operators in FMCG, telecom, white goods products.
Specialist lawyer: Adriana Almasan;
Litigation and Dispute Resolution
Representing a local bank with American capital in a litigation of 7.5 million Euro with a client who applied for the nullity of certain amendments of the credit contract.
Representing the local subsidiary of a French bank in a litigation for tort liability with alleged prejudice of 4 million USD and 10 million Euro damages. Representing in over 60 court files a Polish can manufacturer in order to regain the control over a local factory privatized after 1990.
Representing the minor shareholder (49% from the social capital) in more than 100 court files in connection with a group of companies having a patrimony estimated over Euro 100,000,000.
Representing two local carbon silicate factories in several litigations against the major hydro-energy producer state owned - company in order to annul the termination notice of the contract for approx. 0.45 TW/year. Representing a Swiss company in more than 50 court files covering civil, corporate and land book registration matters.
Representing the Romanian subsidiary of a major French bank in many insolvency procedures in front of the competent courts – either in Bucharest Courts, or in the other courts in Romania for recovering significant amounts.
Representing a Swiss investor in wind energy in several insolvency procedures against their debtors.
Representing the mangers of the debtor companies in personal liability claims initiated either by the judicial administrator/judicial liquidator either by the creditor committee.
Representing local subsidiaries of multinational companies (including leading producers of electronic products and white goods products) in order to recover in insolvency procedures their commercial debts.
Suspending in court the payment of a EUR 2.5 million fine issued by the Romanian Competition Council for a client acting in the public procurement sector.
Successfully advising and representing a client operating in the IT industry in relation to several claims at National Council for Solving Complaints for the award of the agreement to be signed with Pensions Romanian House.
Challenging and representing an important Romanian telecom services provider before courts of all degrees for the annulment of the sanctioning minutes issued by the fiscal authorities following a fiscal inspection. Suspending and annulling the decision of the Environment Agency through which a can manufacturer with Polish and American capital was fined.
Suspending and annulling several decisions of the National Securities Commission regarding the stocks issued by SIF Banat Crisana – an important Investment Fund established in the privatization process.
Annulling the decision of the National Council for Solving Complaints for the award of agreement to be signed with the City Hall of Cluj Napoca in a public procurement procedure with a value of Euro 450,000,000. Representing and assisting in a dispute that has been settled having as object commercial lease in Arad shopping mall.
Representing and assisting in a dispute having as object a commercial lease located in a commercial centre located in Sibiu. Representing the most important Italian capital retailer of plumbing equipment for construction in arbitration procedures.
Representing a can manufacturer with Polish capital in an arbitration procedure in Hague against the Romanian state for investment protection (finalized through an amicable settlement).
Representing a multinational audit company in a malpraxis file. Representing global group of energy and petrochemicals companies in an arbitration procedure having as object the termination of a distribution contract.
Specialist lawyers: Doru Traila, Alexandru Moise, Eugen Chivu, Mircea Dub, Dragos Danau, Mihai Vlasceanu, Lucian Neagu, Marius Ghita, Serban Tutu;