NOERR
Address:
Calea Victoriei nr. 174, Corp A, Sector 1 010097 Bucharest Romania
Tel:
+40 21 312 58 88
Fax:
+40 21 312 58 89
E-mail:
info@noerr.com
Web:
www.noerr.com
Most senior representative:
Prof. Dr. Joerg K. Menzer, Managing Partner, Head CEE Offices
No. of local partners:
6
Representative clients include:
Doosan, Daimler/Intelligent Apps, Kathrein SE, Signa Group, Harman International Industries, Stada M&D/Hemofarm, Kaufland, Samsung Electronics, Vastint.
Partners and heads of practice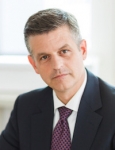 Prof. Dr. Joerg K. Menzer, Managing Partner, Head CEE Offices
Prof. Dr. Joerg K. Menzer coordinates Noerr's CEE practice for international clients. He specializes in M&A transactions, and concentrates on structuring major foreign investments and business expansion projects in CEE. He has extensive experience in acquisitions and greenfield investments, based on his knowledge of the business and legal environment in CEE and his excellent networking in the region. In addition, Jörg has worked on many restructurings, private equity investments and capital measures, as well as for public listed companies.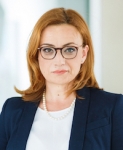 Rusandra Sandu, Partner, Head of Corporate/M&A and Competition Department
Rusandra has extensive experience in structuring major foreign investments in Romania, ranging from M&A transactions, joint ventures and complex regulatory procedures, restructurings up to the structuring of Greenfield investments. Rusandra is also an expert in competition law, including merger control, cartel and infringement proceedings and competition compliance. Her broad experience in the field of regulatory & governmental affairs, especially automotive, retail, pharma & healthcare has been well proven in many advisory projects and completes her full spectrum advisory profile.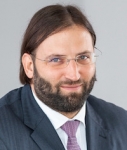 Alexandru Ene, Partner, Head of Litigation & Compliance Department
Alexandru Ene has extensive experience in process management and strategic mandate execution, especially in civil law, commercial law, labor law and real estate law disputes, as well as in insolvency procedures and white collar crime. He coordinates also the compliance practice, having experience in implementing and developing compliance programs, planning and structuring internal investigations, as well as providing prevention programs and trainings.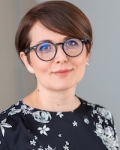 Roxana Dudau, Associated Partner, Head of Real Estate & Construction Department
Roxana Dudau specialises in advising major foreign investors active in the fields of retail and construction as well as banks and major investors (predominantly from the automotive and aero-space sectors) on their greenfield investments in Romania. She advises on structuring their entire investments, covering all stages from the land acquisition process to the planning and construction contracts. Roxana has extensive experience in real estate law, especially in town planning and construction law and industrial, office and retail leases. She also provides the firm's clients with wide-ranging advice on their market entry and expansion in Romania.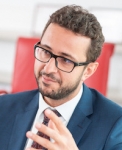 Iulian Sorescu, Partner, Head of Financial & State Aid Department
Iulian Sorescu is member of ACCA UK, CECCAR, CAFR and AMCOR and heads our Financial, State Aid & Management Consulting Department. He coordinates the strategic advice offered to our clients in all business and financial issues such as financial advisory, financial due diligence, financial audit according to IFRS, US/German GAAP and Romanian standards, financial reporting and controlling, bookkeeping, payroll and management consulting. In particular, he helps our clients improve/maintain their financial performance by coaching and monitoring their internal activities and optimizing their structures. In 2008 Iulian has developed our State Aid Department.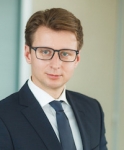 Gabriel Popa, Associated Partner
Gabriel Popa has strong expertise in domestic and international financing transactions, especially in the areas of corporate finance, structured finance, real estate finance, cash pooling, leasing and M&A transactions in Romania. During the past years Gabriel has developed good connections in this sector, advising both lenders and corporate clients in Romania and throughout the CEE region.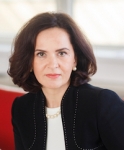 Magdalena Lupoi, Counsel, Head of Banking & Finance Department
Magdalena specializes in banking & finance, capital markets, corporate/mergers & acquisitions, leasing and insurance. Magdalena has extensive experience in advising commercial and investment banks, both international and domestic and assisted on major financing transactions. She joined Noerr after a long experience as head of the legal and credit recovery department for a British bank operating in Romania. The exceptional expertise and professionalism of Magdalena combined with the outstanding commercial knowledge she acquired during her activities within the banking system, enables her to identify the most suitable legal solutions to the clients' needs.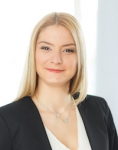 Luiza Bedros, Counsel
Luiza Bedros has extensive experience on major M&A transactions, business restructuring and other complex corporate matters, as well as healthcare regulatory issues, advising international and national clients from a wide range of industries, such as food retail, distribution & franchise systems, pharmaceutical, IT&C, automotive. Luiza is also specialized in antitrust & competition law, advising clients on all aspects of merger control proceedings in front of the Romanian Competition Council, antitrust investigations and compliance programs.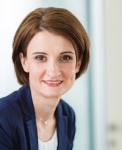 Monica Colt, Tax Advisor
With more than ten years' experience in the area of domestic and international tax advice, Monica specialises in areas such as advice from the perspective of direct and indirect taxation, company reorganization in the form of mergers and spin-offs, counsel provided during tax controls, and tax assistance provided to large domestic and international companies. Her practice includes advising companies operating in sectors such as retail, automotive, real estate and construction, medical and pharmacy and financial services.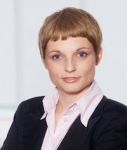 Carmen Mazilu, Tax Advisor
Carmen is member of CECCAR and CCF and has extensive experience in the financial services industry. Carmen specializes in accounting, corporate regulations and tax law. She has advised numerous multinational companies on a wide range of taxation roles, including value added tax, corporate income tax, international taxation, withholding and personal income tax. Carmen was also involved in various domestic and international taxation matters, including transfer pricing preparation, assistance during tax audits, tax reviews and due diligence assignments to clients acting in various sectors such as retail, automotive, real estate & construction, pharma and financial services.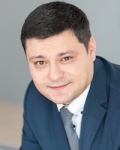 Mircea-Catalin Roman, Senior Associate, Coordinator of Employment & Pensions Practice
Mircea-Catalin Roman advises Romanian and international clients from a large number of industries (including automotive, chemicals, primary and reinsurance, financial services, generic drugs, real estate, IT, food, media, food production, pharmaceutical) on employment and pensions. He represents clients in front of the Courts of Law and public authorities. He also advises clients on private enforcement and compliance issues and in dawn raid scenarios.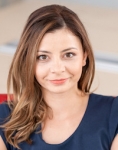 Oana Piticas, Senior Associate, Coordinator of White Collar Crime Practice
Oana has extensive experience in criminal law, business crimes, criminal liability and criminal defence strategy, especially with foreign and local companies, but also in real estate and contract law. She specializes in legal assistance and representation of local or foreign companies in all stages of a criminal investigation, internal and fraud investigations, compliance and dawn raid.
List of the most representative projects
Corporate and M&A
Advice for Dr Jaffe, insolvency administrator of Wirecard Sales International Holding GmbH (WDSI) and Wirecard AG on sale of Wirecard Romania to the European payment services provider SIBS.
Advice for Doosan on sale of the IMGB industrial platform to SIF Banat-Crisana via a share deal, representing the exit of the company from the Romanian market.
Advice for Kathrein SE on the sale of its mobile networks antenna business to Ericsson. The complexity of the transaction is driven by the size of the players involved which triggered complex asset deals in more than 20 jurisdictions.
Advice for Bauer Media Group on sale of Romanian publishing business to Ringier. The portfolio sold includes leading Romanian TV programme guides such as TVMANIA and TV SATELIT.
Advice for Signa Group on sale of furniture chain Kika/Leiner. SIGNA Group sold the 22 locations in the Czech Republic, Hungary, Romania and Slovakia to XXXLutz and included the operational retail business with over 1,500 employees and 22 properties.
Specialist lawyers: Rusandra Sandu, Prof Dr. Joerg K. Menzer, Gabriel Popa, Luiza Bedros, Cristina Stamboli, Adrian Georgescu-Banc, Catalina Oancea, Denisa Moldovan, Magdalena Lupoi, Roxana Dudau, Oana Piticas, Mircea-Catalin Roman, Catalin Roman, Denisa Margas, Andrei Copil, Miruna Coderie, Monica Colt, Carmen Mazilu, Dominik Rompza, Prof. Dr. Christian Pleister, Scott SeongKoog Choi, Holger Ebersberger, Volker Land, Barbara Kusak, Zoltan Nadasdy, Martin Tupek.
Banking
Advice for a big German investment bank on financing a real estate project with a value exceeding €42 million.
Advice for an Industrial corporation on the restructuring and enforcement of the financing and security agreements pertaining to 8 photovoltaic power plants in Romania, with a total value exceeding $171 billion.
Asisstance for a major Austrian bank on financing of current and future projects of an European automotive group with a total value amounting to €70 million.
Insurance regulatory advice with regard to the outsourcing by a multinational finance and insurance corporation of its insurance claims and policy administration to a multinational professional services company.
Advice for a fur auction company in relation to the financing amounting to €22 million, granted to four companies located in different countries and pertaining to the same group (Finland, Poland, Romania, Latvia, US).
Specialist lawyers: Magdalena Lupoi, Gabriel Popa, Alexandru Ene, Raluca Botea, Razvan Caramoci, Torsten Wehrhahn, Ludomir Biedecki.
Competition
Advice for a leading agricultural machinery manufacturer during an on-going antitrust proceeding initiated by RCC against the company, including assistance during dawn raid and subsequent requests for information addressed by the RCC, e-searches and internal compliance actions, as well as drafting the defence strategy and observations to the statement of objections and representation during hearings procedure.
Complex advice for Samsung Electronics on all relevant competition issues with respect to its business activities in Romania, especially in view of dominant position antitrust matters and nondiscriminatory behavior towards distributors.
Advice for Kathrein SE on sale of its mobile networks antenna business to the listed group Ericsson, including complex antitrust issues.
Advice for Bristol-Myers Squibb on all relevant competition issues with respect to its business activities in Romania, including antitrust compliance and dawn raid trainings for local team, as well as business restructuring pursuant to the recent acquisition by BMS Group of Celgene, both major players in pharmaceutical field.
Advice for Stada Group on all relevant competition issues with respect to its activities in Romania, including drafting distribution contracts and providing competition compliance training for the management, as well as business restructuring pursuant to the recent acquisition by Stada Group of Walmark, both major players in pharmaceutical field.
Specialist lawyers: Rusandra Sandu, Luiza Bedros, Christian Pleister, Magdalena Lupoi, Adrian Georgescu-Banc.
Real Estate
Advice from Kaufland's footprint in CEE to all expansion projects and daily business challenges and activities. Complex advice in Romania on a large number of hypermarket openings: 133 opened hypermarkets.
Advice for Doosan on sale of the IMGB industrial platform to SIF Banat-Crisana via a share deal, representing one of the largest transactions in the history of the real estate market.
Advice for an international real estate organisation on the purchase of a land plot located on a former industrial platform in central district of Bucharest.
Assistance for Eli4 Craiova, part of Element Industrial on the acquisition of the land plots envisaged for the development of a 60,000 sqm logistics park located in Craiova, including the Legal Due Diligence process and transaction assistance.
Complex advice for a major discount retailer regarding the purchase of a retail park, as well as of several land plots in different cities in Romania for the future development of stores.
Specialist lawyers: Roxana Dudau, Rusandra Sandu, Magdalena Lupoi, Iunia Nagy, Alexandru Dan, Diana Cochilet, Miruna Coderie, Andrei Copil, Monica Colt, Luiza Bedros, Cristina Stamboli, Scott SeongKoog Choi.
Litigation and Dispute Resolution
Representation for an international insurance company in several insurance disputes in value of approximately €70 million before the Romanian Courts of law.
Representation for an international IT company in major tax issues amounting to several million euro.
Representation for a leading service provider for transportation services in Europe in more than 50 tax and customs litigations of over €12 million against the Romanian fiscal authority. The matter at hand is the reimbursement of the VAT paid by EU non-residents (Turkey) during the execution of goods carriage through the Romanian territory.
Representation for a major Austrian Bank in court proceedings related to debt recovery cases amounting to over €3 million, born from the repayment of multiple bills of exchange.
Assistance and representation for a Taxi App Services Operator in a litigation having as object the suspension and subsequently the annulment of a resolution of the Bucharest local authorities, according to which the client should be authorized as a taxi dispatcher, in order to legally perform its services.
Specialist lawyers: Alexandru Ene, Razvan Caramoci, Raluca Botea, Oana Piticas, Catalin Roman, Denisa Margas, Monica Colt.
Tax
Tax advisory in connection to Stada M&D/Hemofarm´s daily business activity in Romania, as well as tax advice in relation to the integration of Walmark business in Stada, after the recent acquisition by Stada Group of Walmark.
Assistance for Walmark during tax audit and and day-to-day tax consultancy.
Tax advisory for Accord Healthcare, Kamtec Auto, Ferrostaal Oil & Gas, leading European retail chain, Zech Bukarest Construction and Intelligent Software Systems in connection to their daily business activity in Romania, as well as transfer pricing services.
Day-to-day tax consultancy for an international IT company.
Tax assistance for a leading European provider of transport-related services in the current tax audits/appeals/court actions with the tax authorities. The team assists the client in recovering VAT claims of €12 million from the Romanian tax authorities.
Specialist lawyers: Iulian Sorescu, Monica Colt, Carmen Mazilu, Miruna Ghinescu, Raluca Botea.
White Collar Crime
Advice for a major IT company with regard to criminal and tax matters concerning the business structure of the Romanian subsidiaries and with regard to overall compliance issues of the group.
Assistance and legal representation for a major player in paper industry in an on-going corruption case, as well as performance of an in-depth fraud investigation with regard to the entire activity of the company and restructuring the affected business sectors accordingly.
Assistance and legal representation for a multinational electronics company in corruption cases. We established the further procedure, drafted the criminal complaints and represented the client before the authorities.
Assistance and legal representation for a global 500 information and communication technology company in a major white collar crime case in value of €65 million.
Representation for a world's leading chemicals company in a major corruption investigation concerning the public procurement sector. We have prepared the evidence and represented the client during the investigation.
Specialist lawyers: Alexandru Ene, Oana Piticas, Raluca Botea.