MARES & MARES
Address:
55-55bis, Carol I Boulevard, 2nd District, RO – 020915, Bucharest, Romania
Tel:
00 40 314 378 324
Fax:
00 40 314 378 327
E-mail:
office@mares.ro
Web:
www.mares.ro
No. of local partners:
5
No. of lawyers:
10
Offices in Romania:
Bucharest
Representative clients include:
Toyota Romania, OHL, Mitutoyo, FCC Construccion Barcelona SA, ACOR, Gas Plus, Comsa SA, Aldesa Construcciones SA, Scandia Romania
Partners and heads of practice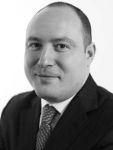 MIHAI MARES, Managing Partner
Mihai is one of the founders and the Managing Partner of Mares / Danilescu / Mares. Prior to this position, he was the managing partner of Garrigues in Romania, which originally merged with Mares & Asociatii in 2008. When Garrigues pulled out of Romania, Mihai joined as Of Counsel, the Romanian law firm, Musat & Asociatii, being in charge with the "Iberian desk", before re-launching his firm in September 2011. Described by Legal 500 (2009) as "an energetic legal brain", Mihai has a dual practice, being recognized for the depth of his experience in white collar criminal defense, as well as corporate/M & A matters. Since 2014, his practice focuses mostly exclusive on criminal defense for senior executives, entrepreneurs, major industrial groups, financial institutions and large international and domestic companies, in a wide range of matters involving accounting, financial, securities and tax fraud; bribery, antitrust and environmental violations.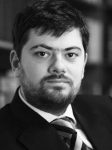 LUCIAN DANILESCU, Partner
Lucian is a founding partner of Mares/Danilescu/Mares. He has more than 15 years of practice, out of which 13 years he was a member of Zamfirescu Racoti Predoiu, being a partner with this law firm since 2007. He handled aspects of complex deals and highly structured transactions in key energy sectors such as hydropower, thermoelectric energy, nuclear energy, oil and gas, petrochemicals, and most recent in renewable energy, wind power and solar. Lucian has a wide-ranging transactional practice, specializing in mergers and acquisitions and commercial corporate for more than 15 years.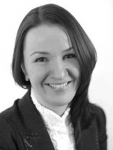 SIMONA MARES, Partner
Simona is one of the name partners of Mares / Danilescu / Mares. With almost 9 years of practice, as a former managing associate of Garrigues Romania she has strong legal expertise in corporate/M&A matters, banking & finance, tax and projects & infrastructure. Simona also benefits from her economics studies, as she holds a degree in international finance. Simona has particular interest and experience in corporate & M&A matters as she was actively involved in the process of legally structuring, restructuring, operating and controlling important companies, with a view to achieving long-term strategic goals and to maximize shareholder value. She assists clients with all types of secured and unsecured facility agreements, loan participations, letters of credit, project financings, securitizations and loan restructuring. Simona offered value added advice as regards regulatory and surveillance, financial instruments, data protection, money laundry, credit risk mitigation arrangements and capital markets.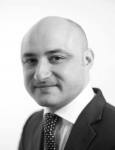 CRISTIAN MARES, Partner
Cristian is a founding partner of Mares / Danilescu / Mares. He has gained, during over 10 years of practice, out of which 3 years as senior associate for Garrigues Romania, a strong legal expertise in litigations, domestic and international arbitration, real estate transactions, labor/corporate/commercial matters. He has benefits from his academic background as he holds a PhD in international and European environmental law, a LLM in international and European law and he is also senior lecturer. Cristian has been involved in assisting and representing clients before all courts of the Romanian judicial system, from lower courts to the High Court of Cassation and Justice in trials involving different types of disputes, from real estate to banking and finance, insurance law, labor law, civil and commercial law.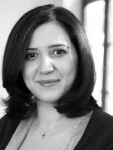 ANA-MARIA KUSAK, Partner
Ana Maria is a founding partner with Mares / Danilescu / Mares. Prior to this position, she was a senior associate with Musat & Asociatii until November 2006, when she joined the Bucharest Office of Clifford Chance, as a senior associate. In September 2011 she became partner of Mares & Asociatii. With more than 10 years of legal practice, Ana Maria has gained significant experience and extensive understanding of the client's needs in a wide range of business-law matters, specializing in competition and intellectual property, being involved in numerous field-related projects.
List of the most representative projects
Energy and Natural Resources
Legal advice and assistance of the Italian company, Gas Plus, regarding the exploration of offshore oil and gas in the Black Sea.
Real Estate
Legal advice and assistance of the Spanish construction companies Comsa SA and Construcciones SA Aldes in auctions regarding railway infrastructure and highways.
Litigation and Dispute Resolution
Legal assistance and representation in white collar crimes (embezzlement, money laundering, tax evasion, fraudulent bankruptcy) - i.e. Manhattan case, Foresta Nehoiu case.
Litigation support and advice for Scandia Romania SA regarding a portfolio of national and international trademarks.