JINGA & ASOCIATII SCA
Address:
194 Calea Floreasca, 5th Floor, 1st District, Bucharest, RO-010073, Romania 26 Nicolae Iorga Street, Top Floor, Brasov, RO-500057, Romania
Tel:
+40 368 414 638
E-mail:
office@ja.ro
Web:
www.ja.ro
Most senior representative:
Mircea Jinga, Managing Partner
No. of local partners:
3
No. of lawyers:
13
Offices in Romania:
Bucharest, Brasov
Partners and heads of practice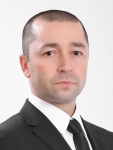 Mircea Jinga, Managing Partner
Mircea is Managing Partner and Founder of Jinga & Asociatii. He has gained over 15 years of experience, covering a vast expertise in projects of a high degree of complexity, particulary concerning tax & customs matters, energy projects, real estate developments and mergers & acquisitions. He is also a founding member of PONTES, the legal network of reputed law firms for the CEE region, with offices in Bucharest, Bratislava, Budapest, Prague, Sofia and Vienna.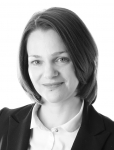 Catalina Sucaciu, Partner, Head of Brasov Office
Catalina is Partner in Jinga & Asociatii and head of the Brasov Office, with over 15 years of experience in the legal field.
Having acted as lead counsel in complex banking and financing projects, she has gained extensive expertise in banking & finance, employment, commercial & contract law and capital markets related matters. She currently co-heads the firm's Corporate/M&A, where her practice focuses primarily on advising domestic and international clients in structuring, negotiating and implementing complex corporate structures and in the development of various investment projects.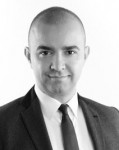 Alexandru Boboc, Tax Partner
Alexandru is a member of the Romanian Chamber of Tax Advisors with more than 10 years of experience in tax advisory gained in Big4 firms from Romania and the United Kingdom. He is highly experienced in international tax planning and restructuring being responsible for designing and implementing efficient tax structures for various clients ranging from multinational corporations to high net worth individuals.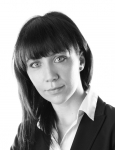 Ariana Pantea, Senior Associate
Ariana has over 12 years of experience in business law, she has built a substantial experience in renewable energy projects, being at the heart of the developments in this sector. Her practice also encompasses the permitting, accreditation and licensing processes associated with energy and natural resources projects, in respect of which she has helped clients to solve intricate legal issues entailed by the unstable legal environment.
List of the most representative projects
Corporate and M&A
Assisted Sinotrans China, one of the largest logistics and transport companies in the world, with the acquisition for almost €400 million, of the logistics company KLG Europe, with regard to the Romanian operations.
Assisted the shareholders of Ecofarmacia Network, one of the largest regional pharmacy chains in TransilvaniaG during the sale of the company to the German Phoenix Group.
Specialist lawyers: Mircea Jinga, Catalina Sucaciu, Mariana Tudor.