BWSP HAMMOND BOGARU & ASSOCIATES
Address:
61B Nicolae Caramfil St, Sector 1, Bucharest 014142
Tel:
00 40 21 326 6053
Fax:
00 40 21 326 6060
E-mail:
marketing@hbalaw.eu
Web:
www.hbalaw.eu
Most senior representative:
Nicholas Hammond
No. of local partners:
3
No. of lawyers:
25
Offices in Romania:
Bucharest
Partners and heads of practice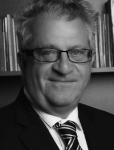 NICHOLAS HAMMOND, Senior Partner
Nicholas Hammond advises clients in a wide spectrum of business sectors on corporate finance transactions, investment and mergers and tax planning. Nicholas Hammond has over 30 years legal experience in the UK and Romania where he has first come in the early 90s to advise on some of the most important privatization cases of former Romanian state owned companies. After spending several years in the local Romanian offices of major international law firms such as Taylor Wessing or Magic Circle Linklaters, he sets up Hammond Bogaru & Associates with Swiss legal adviser Cristian Bogaru, setting the ground for what was to become BWSP Hammond Bogaru, a powerful international law partnership operating in Central Europe.
List of the most representative projects
Corporate and M&A
Acting as local counsel to Aspen Pharmacare Holdings Ltd in the £700 million acquisition of GlaxoSmithKline thrombosis brands and manufacturing site (700 million Pounds Sterling).
Assisting a major ITC Romanian company in the merger with another company on the market, drafting merger project and corporate documents and providing corporate and finance legal assistance (Value Euro 13 million).
Acting for a prospective German purchase of a major electric machine company in Romania, preparing the due diligence report, advising on Romanian law (10 million Euro).
Acting for an investment fund in the purchase of Romanian property in Arad (1.2 million Euro). Acting for a British fund in the acquisition of the shares of a major financial institution owned in Romanian real estate company (0.5 million Euro).
Acting for a Czech company in the acquisition of Romanian target for the development of a micro hydro plant project. (1,5 million Euro). Acting for German investment fund in the proposed sale of Romanian company (1.8 million Euro).
Competition
Assisting an IT&C company in front of the Competition Council in relation to a claim concerning the abuse of dominant position and collusion between the companies acting on the market of software distribution.
Litigation and Dispute Resolution
Assisting French based company in drafting corporate documents and different legal opinions in connection with data protection, competition matters, drafting commercial contracts. Assisting multinational Swiss-based pharmaceutical company in a series of debt recovery cases from Romanian debtors.
Assisting French automotive group in drafting commercial contracts and in relation to all employment issues for the Romanian companies of the group. Assisting an industrial automation multinational company in relation to securing the payments from the Romanian company.
Providing legal advice to Client company regarding all related issues of the contractual arbitration clause, analyzing risks and opportunities of submitting further claims with the Romanian courts considering the pathological arbitration clause.
Acting on behalf of the Romanian energy distributor in a series of debt collection cases. Representing the client's interest in front of the Committee of creditors. Conducting the negotiations for the sale of the debtor's business in order to speed up the process of debt collection.