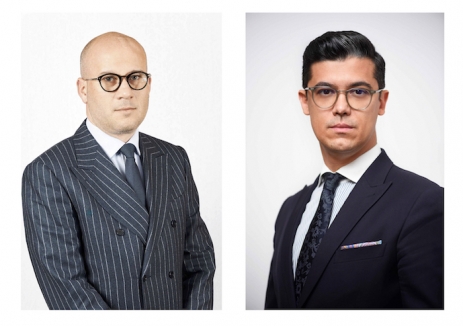 Cosmin Vasile, ZRVP and Andrei Dumitrescu
Law firm Zamfirescu Racoți Vasile & Partners, expands by integrating Dumitrescu Băjenaru Oancea, a firm present on the law services market since 2009, the firm announced. DBO integration will to be effective January 1, 2020.
Andrei Dumitrescu, Mihai Băjenaru and Robert Oancea (of counsel), lawyers with over 14 years experience in business law, join the ZRVP management team as partners. ZRVP will have 65 lawyers, of which 13 partners, as well as 30 support department employees.
"In a market entering the era of spin-offs, ZRVP is the only company from the top of the Romanian law firm born from a merger. We are a law school that for 24 years has lived and developed through lawyers raised in its own nursery and we have reached the point where, in order to strengthen the capacity to manage large and very large projects, we are also strengthening from the outside. Starting with January 1, 2020, DBO will integrate into the ZRVP, the result being a firm of 65 lawyers, able to better respond to any client requests and permanent challenges of the market. I am convinced that the future will confirm the fairness of this step, "said Cosmin Vasile, associate lawyer ZRVP coordinator.
ZRVP's expertise is strengthened by the addition of lawyers specializing in various areas of practice such as litigation and insolvency, administrative and fiscal law, corporate law, real estate and agribusiness (agricultural law), environmental law and construction law. The meeting of the experienced teams of the two companies thus increases the capacity of the ZRVP to respond to the increasingly sophisticated legal needs faced by the business environment in Romania.
"The project we have grown over the last 10 years has respected the general market trends, with the peculiarities that a limited practice allows, however: cultivating a very close relationship with the customer, which has made it easy for us to maintain a continuous connection with large clients. industry, as well as developing a long-term relationship with employees. The merger is a natural continuation of the development we envisioned for the team coordinated with Mihai Băjenaru. From this perspective, our decision to join the ZRVP is undoubtedly optimal, "added Andrei Dumitrescu.