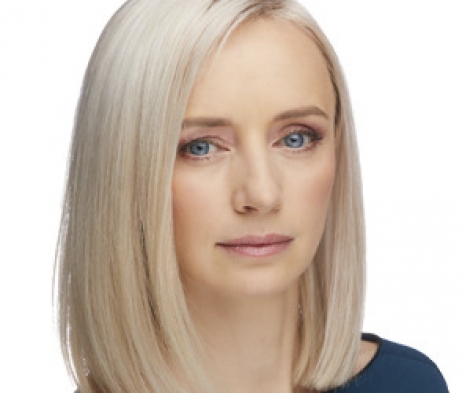 Zsuzsa Csiki, Partner Kinstellar
Kinstellar is delighted to announce the promotion to Partner of Zsuzsa Csiki in Bucharest. Zsuzsa has over 12 years of extensive experience advising Romanian and international companies on corporate mergers and acquisitions and other cross-border transactions/restructurings, including joint ventures and business transfers, covering various sectors, such as financial services, banking, automotive, agriculture, forestry, retail and technology, media and telecommunications. Her expertise also extends to capital markets transactions and financial regulatory matters, coordinating teams locally and cross-border.
In 2019 – 2020 alone she led the following projects:
HIGHLANDER PARTNERS, a US private equity fund, on the acquisition of a majority stake in Sano Vita, one of the most reputable and trusted food brands and consumer products companies in Romania;

BRISE GROUP, one of the most important independent grain traders in Romania, on the agreement with CEE Equity Partners (the Investment Advisor to the China Central and Eastern Europe Investment Co-operation Fund II) regarding the modernisation and development of its grain silos and logistics hubs, with Brise Group thus becoming a valued grain origination client of the first agriculture infrastructure platform in Romania - Bristol Logistics;

the founders of PROMAT COMIMPEX andAGROIND CAUACEU, two top Romanian entrepreneurs in the agricultural sector in Romania, on their joint venture partnership with Ameropa;

LIBERTY STEEL on the Romanian segment of the €740 million acquisition of ArcelorMittal's European assets, having acquired locally the plant formerly known as "Sidex Galați";

STADA ARZNEIMITTEL, a Bain & Cinven-backed pharmaceutical company, on the Romanian segment of Stada's acquisition of Walmark, a leading manufacturer of consumer health products in Central Europe, from Mid Europa Partners;

CANAL+ GROUP on its acquisition of M7 Group, one of the largest independent pay-TV operators in Europe, with operations including in Romania through Focus Sat;

INTEVA PRODUCTS on the ongoing corporate and further specific matters in Romania and further, on the US$ 755 million global sale of its roof business to CIE Automotive (including the pre-sale restructuring), together with the Prague and Bratislava offices; and

INTER CARSon the ongoing corporate and other day-to-day matters in Romania, and further supervision and coordination of numerous other jurisdictions.
Managing Partner of Kinstellar Bucharest adds: "I'm really happy that this has happened. Zsuzsa has been with the Firm since day one, and has been a stalwart of the firm-wide corporate/M&A team. Her work ethic, organization skills, energy, enthusiasm and loyalty are a model for all of our young lawyers looking to progress in their career."
Zsuzsa was promoted to Senior Associate in 2012, to Managing Associate in 2015 and to Counsel in 2017.