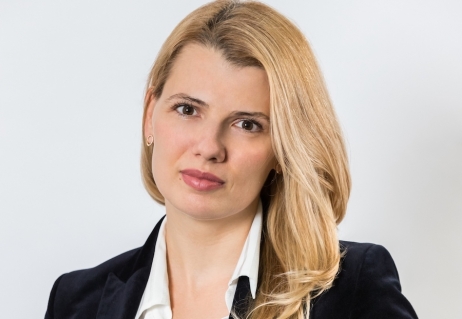 Iulia Stănciulescu-Ilie, Partner CEE Attorneys / Boanță, Gîdei și Asociaţii
CEE Attorneys / Boanță, Gîdei și Asociaţii announced that Iulia Stănciulescu-Ilie joined the firm as Partner and coordinator of the commercial litigation and arbitration practice.
Iulia is praised by peers in the legal community for her competences and solid know-how in a wide range of litigation, including administrative and fiscal disputes, real estate and construction, labor litigation, data protection and competition disputes. Iulia also specializes in legal procedures for restoring nationalized / abusively expropriated assets, having obtained favorable solutions before the courts, both at national level and before the European Court of Human Rights.
With a significant portfolio of clients consisting of medium and large companies, both local and multinational, Iulia has managed complex cases, whose approximate value has exceeded, over the past three years, 150 million euros, in various industries, among which energy, construction, retail, financial-banking, infrastructure, agri-business and technology.
"I'm delighted to join CEE Attorneys / Boanță, Gîdei șiAsociaţii, a tram made up of former colleagues and exceptional practitioners, whose human and professional values ​​I fully share. Together we will continue the construction of a strong litigation department in response to the demands of our clients in this area, but also to the market needs we have identified so far. We expect a significant increase in the volume of activity, which, based on our estimates and analysis, will lead to an increase in revenues from litigation by at least 10% in the next year compared to 2019, " said Iulia.