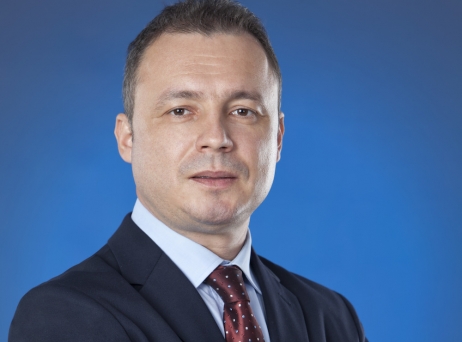 Gabriel Albu, founder and Managing Partner of Albu-Legal
Lawyer Gabriel Albu, together with a team of lawyers specialized in business criminal law, launches a new law firm, Albu-Legal.
The new boutique law firm specializes in the field of criminal business law, criminal and administrative prevention, internal and anti-fraud investigations, human rights protection procedures, defense of the rights of crime victims, as well as any related litigation and non-litigation issues.
The team led by lawyer Gabriel Albu has extensive experience, dating from the beginning of this field of professional practice - criminal law of business -, practically contributing to the establishment of the "white collar crime" area on the Romanian law firm. Albu-Legal lawyers have been involved in a large number of important profile cases over the last 20 years, offering assistance especially to corporations - both multinational companies and indigenous companies -, as well as to important businessmen, dignitaries or civil servants. high ranking.
In the new format, Gabriel Albu will assume the position of Managing Partner. With a vast professional experience and a career in top multinational law firms, Gabriel Albu has dedicated himself to criminal business law, being one of the pioneers of this area of ​​professional practice in Romania since 2005.
"After 12 years spent in the Budușan, Albu & Asociaţii team, currently Budușan & Asociaţii, I am moving forward in a new formula, which represents as well as my own vision, connected to current realities, to the increasingly sophisticated market, continuous digitalization and challenges. complexes brought by it and a more mature business environment locally and globally. I thank the Budușan team and the Associations, in particular Ovidiu Budușan, with whom we contributed to the establishment and maturation of the criminal law niche of business in Romania, placing the company in the first place, 3 years in a row, in the prestigious top The Legal 500, in the category White Collar Crime.
We know very well that cases of this type have big, crucial stakes: freedom, professional life, family life, business, image, social position and, sometimes, even health. On a "Richter scale" of issues that may affect a business or a person, involvement in a criminal or related process approaches the "seismic maximum". Albu-Legal is our firm promise of dedicated, specialized legal assistance and the highest
possible
standard, to all those who do us the honor of entrusting us with some of the most important aspects of their life, business, activity and career ", says Gabriel Albu, founder and Managing Partner of Albu-Legal.
Over the years, Gabriel Albu has been involved in a large number of high-level criminal cases in Romania. The lawyer managed complex files, at the highest level of representation, involving in particular accusations of tax evasion and fraud against the financial interests of the European Union, accusations of corruption, financial fraud, service crimes, capital market fraud and public procurement fraud. . He has a solid and diverse experience in the corporate field, assisting and representing a large number of companies - multinational and local - and natural persons within them in complex criminal proceedings, both under national jurisdiction and with international elements.
The most recent success of Gabriel Albu was the file known generically as "Rompetrol II", where the team coordinated by the lawyer managed to obtain the classification of the file, confirming that the multiple discussions and controversies raised over time do not fall under the criminal law, respectively they do not have their place in front of the criminal judicial authorities of the Romanian state.
The Albu-Legal competences focus in particular on the assistance provided to clients such as international investment funds, industrial equipment suppliers, oil companies, national, regional and global, international infrastructure and construction companies, global pharmaceutical companies, public service companies , international consulting companies, multinational and local companies in the food industry, regional communications companies, regional real estate investment companies, European and international financial and banking groups, local and regional IT companies, but also people with executive positions in the field of business.