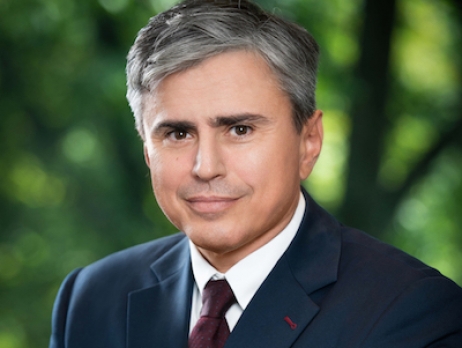 Gabriel Biriș, Founding Partner of Biriş Goran
Biriş Goran welcomes the publication of Law no. 239/2020 on granting tax credit for early education and the benefits for companies which invest into education in the Official Gazette on 6 November 2020, a legislative initiative supported by Gabriel Biriș from the very beginning, in collaboration with ReadyNation Romania.
Taxpayers incurring expenses with early education benefit from a tax credit for the payments made for nursery or kindergarten in an amount up to RON 1,500/monthfor each child of the employees. The element of novelty of this law comes from the fact that these amounts can be deducted not only from the corporate income tax, as in the case of sponsorship expenses, but also from the salary income and social contributions, VAT or excise duties, should the corporate income tax not be sufficient for covering this tax credit. Additionally, the expenses for organizing and conducting dual education in the secondary and tertiary school sectors are deductible, and the fixed assets owned and used, as well as the investments made for the organization and development of dual education in the secondary and tertiary school sectors are depreciable fixed assets.
The amounts paid by the employer are not taxable income for the employees. Expenses incurred for the organization and conduct of dual education in the secondary and tertiary school sectors are deductible for individuals who earn income from independent activities. For the purposes of income tax, the amounts paid by the employer for the early education of the employees' children are not considered taxable income for employees.
Biriș Goran Opinion: The adoption of Law no. 239/2020 has been proposed and strongly supported in recent years by ReadyNation Romania - an NGO whose mission is to support and promote public policies which lead to investments in the quality of early education in Romania. Gabriel Biriș, as member of the board of ReadyNation Romania, along with Ioana Grindean and Carmen Lică from the Center for Education and Professional Development Step by Step contributed decisively in the elaboration, promotion and adoption of this legislative initiative, through which the companies are encouraged to support the insertion of the children of the employees in nurseries and kindergartens. Biriș Goran will continue to support such legislative and tax measures, which could help improve education in Romania, in the absence of which we cannot hope to create a quality human capital.
"We are delighted that our efforts to draft, promote and adopt this legislative proposal have led to the adoption of these tax reliefs, which we deem to be fundamental in the education of future generations. We thank all those who made this possible! Early education is the cornerstone in human life, so it is important to be laid properly" Gabriel Biriș declared.