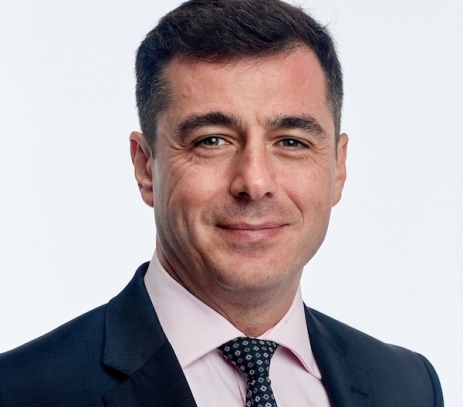 Raul Mihu, Dentons
The EU Directive on Whistleblowing will make it mandatory for businesses with 50 or more employees operating in Romania to include a whistleblower service in the management plan. The whistleblowers will be able to report company crimes in a variety of areas such as competition, corruption, asset and tax crime, GDPR, network security, public tenders, state aid and many others, while being protected by the Law.
Dentons' Bucharest co-hosted an event on the EU Directive in partnership with the Romanian National Institute of Internal Control (INCIR) and Fredel Governance, featuring some of the leading experts in whistleblowing such as Brad Birkenfeld, largest whistleblower in the history of the world; Raul Mihu, Head of Dentons' Competition, Data Privacy and Compliance in Romania; Martyn Birchall, Chairman of Fredel Governance; Christian Schefold, Partner, Dentons Berlin; Cosmin Serbanescu, President of INCIR.
The worskhop focused on identifying key opportunities and risks associated to the new directive:
Whistleblowing is likely to appeal most to only a limited number of disgruntled employees
Relatively few whistleblower reports actually lead to a formal investigation
The tool can function only if employees are aware of its existence and, more generally, aware of applicable regulations and potential infringements thereof by their companies
The interplay between existing public whistleblowing systems (such as the one implemented by the European Commission for competition law infringements) and upcoming private whistleblowing systems to be implemented by companies
Dentons believes that comprehensive trainings and internal whistleblowing systems are key to companies managing the risks
Major challenge for global corporations – the application of a general and centralized approach vs. compliance with national law requirements
Reduce company operating costs by preventing and exposing economic or business crime
Breaches of the obligation to set-up an effective system may result in:
heavy fines for the company
depending on the applicable laws – personal liability and criminal sanctions, including imprisonment, for the company management
damaging the goodwill and reputation of a company
Dentons provides an online comparative tool to analyze the legal requirements related to whistleblowing across more than 30 countries in North America, UK, Europe, Latin America, Australia, Asia Pacific, Africa and the Middle East. The tool is free of charge and available online at www.whistleblowerguidelines.com. The whistleblower tool was prepared by Dentons' global Compliance group, which includes more than 200 compliance lawyers, representing multiple practice areas worldwide.
"Romania is moving from being a low-cost, lightly regulated economy in terms of governance to needing to become competitive in a higher value-added business environment. Hence businesses operating on the local market need to show greater regard for corporate governance if they are to attract investment, trade and retain personnel," stated Martyn Birchall, Chairman of Fredel Governance, a company providing whistleblower systems and services.
"Compliance should not be regarded as a cost, but rather as an investment and at the same time an opportunity for companies to become more competitive and differentiate themselves in the market", added partner Raul Mihu, Head of Dentons' Competition, Data Privacy and Compliance in Romania.
"The EU Whistleblowing Directive enforces certain legal requirements for both public and private organizations to protect whistleblowers who report non-compliance issues through dedicated and secured communication channels such as integrity hotlines from dismissal, demotion and all other forms of retaliation. Implementing a robust and efficient whistleblowing system helps organizations not only comply with the EU's Directive provisions but also to better understand and manage the compliance specific risks and strengthen the internal control environment", stated Cosmin Serbanescu, President of the Romanian National Institute of Internal Control (INCIR).