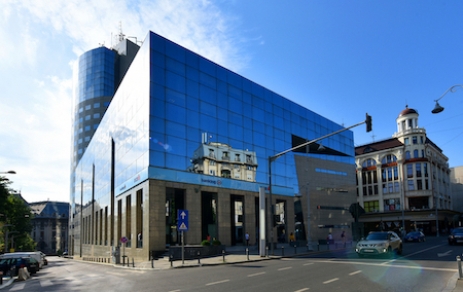 PeliPartners assisted the Austrian fund Immofinanz in the transaction through which one of the local subsidiaries of Immofinanz took over the Bucharest Financial Plaza building from BCR, for a purchase price of approximately 36 million Euros. The building, with a total leasable area of ​​about 27,700 square meters (after conversion), was the headquarters of BCR, until last year.
The PeliPartners team was coordinated by Francisc Peli (Managing Partner) and included Alexandra Ioniță (Senior Associate).
"The agreement is an important step for IMMOFINANZ in terms of consolidating the portfolio of premium office buildings and the innovative myhive brand in Bucharest. Romania's economy will recover quickly from the decline caused by the pandemic in 2020, following a period of development in the coming years ", said Dietmar Reindl, COO IMMOFINANZ, emphasizing the market potential. "The plan to renovate and transform the office building into a modern, high-quality, sustainable property, adapted to the premium myhive concept, characterized by flexibility, will supplement the public space by creating a green terrace, which will become a point of attraction for the city and residents ". The renovation works will start immediately after obtaining the authorizations, respectively in the second half of 2022, their completion will take place in 2024.
"Bucharest Financial Plaza plays an important role in recent urban developments. The building has a unique location in the heart of Bucharest and offers access to many shops, restaurants and recreational activities. We are glad that we found in IMMOFINANZ a partner with such a vast experience on the Romanian market and the ability to continue the development of this emblematic building ", said Michael Werner, Real Estate Management Executive Director of BCR.
With a height of almost 70 meters, Bucharest Financial Plaza is not only the tallest office building in the city center, but also an architectural symbol. Since 2000, Bucharest Financial Plaza has been part of a well-known shopping area.
IMMOFINANZ has been an investor on the Romanian market for over 17 years. As of September 30, 2020, properties in Romania had a book value of EUR 757.3 million, representing 15.3% of the company's total portfolio. The active investment portfolio includes 13 properties, a leasable area of ​​about 334,000 sqm, with an occupancy rate of 93.6%.