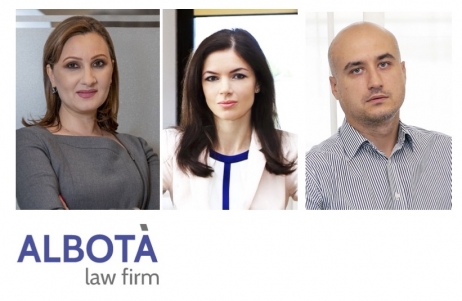 Albotă Law Firm assisted Atenor, a Belgian-based urban real estate developer company listed on the Euronext Brussels market, with respect to the sale of Dacia One Project to Paval Holding, the owner of the Romanian DIY retail business "Dedeman".
Dacia One Project is a 100% pre-let office complex including a renovated heritage building (1,500 m²) and a new Class A office building (13,500 m²), located at the intersection of two major Bucharest arteries, Dacia Boulevard and Calea Victoriei.
Oana Albotă, founder of Albotă Law Firm, stated: "We have been again this year by the side of Atenor for assistance with the completion of yet another landmark deal on the Romanian market. Our firm provided full support to the client for the structuring, negotiation, signing of all transaction documents and closing the sale of Dacia One Project. We would also like to extend our thanks to Atenor's remarkable team of professionals, their dedication and expertise adding to our efforts in order to see this transaction to a successful completion."
The agreement to sale was signed on 02 July 2021, subject to standard conditions precedent and the deal closed on 23 December 2021. The project team was coordinated by Oana Albotă and included the lawyers Bogdan Roscaniuc and Andreea Ciobanu.