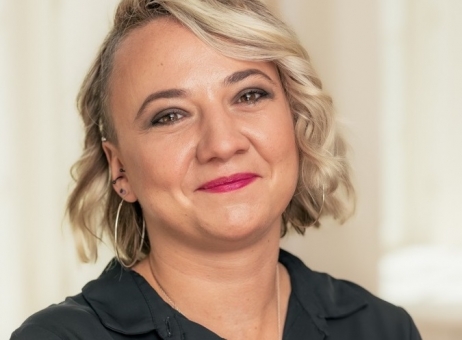 Andrada Popescu, Senior Associate, Noerr
Opinion article by Andrada Popescu, Senior Associate, Noerr
Lately, the tech industry seems to have taken a major hit, with more and more companies deciding to lay off hundreds or even thousands of employees and/or implementing a hiring freeze until next year. When we see FAANG (Facebook, Amazon, Apple, Netflix, Alphabet) announcing such massive layoffs, there is no point asking whether this will affect the entire tech industry. However, the question remains whether this will trigger a domino effect in the market, or even if it is the start of a new HR layoff trend and how companies should approach this situation.
Why is it happening?
Over the years, as everything in our life has become more digitalised, tech companies have thrived as a reliable source of well-paid jobs. Then the pandemic hit and people started working remotely, shopping from home or streaming movies – in short, the online life became more of a need than a want. This triggered an even bigger need for tech services. Tech companies definitely felt the pressure to ensure both quality and quantity in a short amount of time by providing cloud based infrastructure and web hosting services. So as tech companies' revenues increased significantly, so did their need for a larger workforce.
Tech companies started a hiring spree, estimating that online business would continue to grow at least at the same rate. The tech market became even more competitive, creating a war for talent. Tech companies had to offer excellent remuneration packages to attract new hires. Microsoft employees, for example, left to join Facebook on twice their former salary.
In 2022, however, the internet boom has faded and offline life is starting to pick up again. More and more employees are going back to the office and people are spending more money on services than on goods, so the tech companies are seeing a drop in their revenue and their employees' salaries have suddenly become too expensive. Cost-cutting pressure and rising inflation coupled with a looming bear market and rising interest rates have forced tech companies to lay off huge numbers of employees or freeze recruitment in 2022.
The impact on non-tech companies
Since tech companies are the pacemakers for the future, these workforce cuts may also set an alarming precedent and have a ripple effect throughout many industries.
Tech layoffs could hurt industries that are dependent on tech and their employees – and let's be honest, everything around us is tech: from retail to construction, all industries have a tech component they rely on. And in the current situation, it is safe to say that the whole range of services and subscriptions tech companies provide are feeling the pinch.
This situation could cause a domino effect in the market. If companies can no longer provide services at the same level and using the same IT infrastructure, investors will be more cautious about investing in companies. In addition, the entire business might be affected, which might lead to more layoffs or a hiring freeze.
However, there is a potential silver lining to the layoffs. The hiring freeze might create an opportunity for companies to revamp the hiring process and to draft and implement more appropriate and appealing HR policies. This is even more of an issue in the tech industry where the hiring process has not taken into account gender criteria, for example.
What can the companies do?
In our opinion there are a few things companies must remember in this wave of tech layoffs:
Companies that rely on tech might take this opportunity to consider insourcing their tech services. If so, companies should pay attention to the package they intend to offer the candidates. On one hand, the candidates are likely have to take less attractive financial offers than they found in the heart of the tech sector until now; however, such individuals are less likely to have full confidence in an employer's ability to keep them on the payroll through hard times – so the companies will have to convince them they are a good fit for the future.

And this could mean taking more interest in HR and focusing on:
Investing in the HR department. For example, better training for HR employees could ensure better hiring practices, and so HR employees will be able to seek and hire the best candidates for the company's needs. Also, given that HR departments have an important role in determining the attrition rate, it is important to train HR employees to observe what is causing a high or low attrition rate and propose solutions.
Drafting or amending HR policies. From diversity, equality and inclusion to benefits policies, candidates are starting to be more interested in whether a company has implemented such HR policies and how they are applied in practice within the company. Thus better HR policies mean better opportunities for a company to recruit more suitable candidates.
If the company is on the other side of the story and therefore might be considering layoffs, it is important to remember that Romanian law is very strict regarding the dismissal of employees. Thus, a very careful approach should be taken, firstly to determine whether the company should carry out individual or collective redundancies, and secondly, to comply with the relevant legal procedure.